McDonald's Acquires Dynamic Yield: Implications for Advertising
by Mathew Broughton on 4th Apr 2019 in News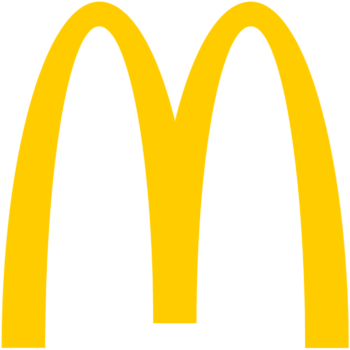 On Monday 25 March, news filtered through that McDonald's is acquiring the Israeli AI company Dynamic Yield, which has now been confirmed by the martech company themselves, with a reported price tag of USD$300m (£228m), making it the fast food giant's largest acquisition in decades. The technology is purportedly to be used to tailor their digital displays using metrics including time, weather, restaurant footfall, local events and limited edition menu items, and historical sales data.
But what opportunities does this give McDonald's in expanding their advertising portfolio, especially with the data eventually being used within their mobile app as reported? Will we see other multinationals following suit with their own acquisitions? ExchangeWire has put these questions to Shane Shevlin, SVP Strategic Developments, IPONWEB; Matthew Fanelli, SVP of Digital, MNI Targeted Media; Frost Prioleau, CEO, Simpli.fi; and Tyler Pietz, Vice President of Global Consulting, MightyHive to discuss their opinions on the purchase, and what the ramifications on the advertising industry might be.
McDonald's laying the groundwork for omnichannel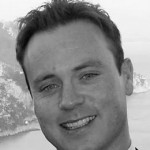 "We're living through a recommendation revolution. Consumers who grew up on algorithms telling them what content to watch, what items to buy, and what song to stream next will probably appreciate (or at least be comfortable with) a new, slicker McDonald's that makes ordering easier.
"At the same time, McDonald's is probably hoping this new technology will help it increase basket size and lay the groundwork for an omnichannel, audience-based data play."
Shane Shevlin, SVP Strategic Developments, IPONWEB
AI reimagining the Golden Arches experience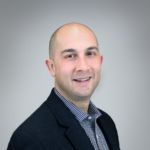 "Artificial intelligence (AI) has the ability to impact every facet of our lives. There is not one business that can't benefit from AI and its ability to understand human elements. As consumers, we have more choices than ever before and are influenced by a multitude of factors. McDonald's diving headfirst into AI is a testament to the future consumer impact and the importance of transitioning from mass marketing to mass personalisation.
"To accomplish this, QSRs, same as any consumer enterprise, benefit by leveraging data within the ecosystem in a way that's useful to a customer. AI enables businesses to provide value and personalisation by enhancing the brand experience at retail as well as in advertising. As QSRs continue to compete, AI is a way to reimagine the consumer experience. This is what McDonald's is doing and this is what will make the Golden Arches stand apart from the competition."
Matthew Fanelli, SVP of Digital, MNI Targeted Media
Ownership vs rent: McDonald's seeks greater customisation & control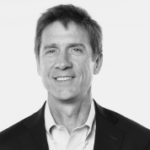 "McDonald's efforts to dynamically personalise drive-through menus could easily be applied to their digital advertising efforts. Other than the infrastructure, there is little difference between dynamically advertising on drive-through screens and dynamically advertising on phone, tablet, desktop, or connected TV screens.
"Digital advertisers have long been delivering dynamic ads that are customised by products previously viewed online, sites/apps visited, physical locations visited, the weather, etc.
"What's interesting is that McDonalds felt that this technology is strategic enough for them to own, rather than just rent. Owning the execution layer enables them to keep tighter control of their customer data and also customise the technology to their specific needs."
Frost Prioleau, CEO, Simpli.fi
A bold move which could underpin future enterprise-level decisions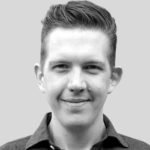 "Mass-market consumer businesses are being forced to reckon with the fact that the pursuit of sheer scale and a one-size fits all strategy is no longer a reliable formula for growth.
"Consumers have an increasingly diverse set of preferences and are being offered more choices than ever to meet those preferences. The fact that McDonald's largest acquisition in nearly two decades is a personalisation engine and not a horizontal competitor underlines the challenge.
"McDonald's bet is that Dynamic Yield's technology will enable it to more intelligently address its customers. In its most basic iteration, this will mean combining contextual cues (such as the weather) with business logic (e.g., commodity prices) to inform whether they promote hot or iced coffee in a given location.
"As McDonald's builds its digital footprint, and by extension its trove of first-party data, it will become capable of user-level personalisation. Ultimately, it could inform fundamental business decisions (think Netflix deciding which content to invest in, or Amazon which products to produce under their house brands).
"McDonald's made a bold move in acquiring Dynamic Yield. The industry will be waiting to see the success or failure of the acquisition before making similar moves. Most other companies don't have the strategic vision or fortitude to make this type of investment, so licensing technology is the safer bet."
Tyler Pietz, Vice President of Global Consulting, MightyHive