In-Housing & Consultancies: Q&A with Alessandra Di Lorenzo, Forward
by Mathew Broughton on 30th Apr 2019 in News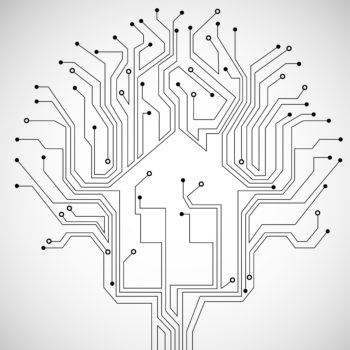 In-housing is a trend that has been on the rise as programmatic has matured, with the IAB recently suggesting that 86% of brand advertisers in programmatic either fully in-housed their buying functions or have partially moved these processes.
In recognition of this, online travel aggregator lastminute.com announced this week that they are launching an in-housing consultancy, Playbook, as part of a new independent media company within lastminute.com called 'Forward' (FWD).
The new business has been inspired by the success of FWD stablemate Travel People, lastminute.com's own in-housing division, which has reportedly increased revenues by 30% since its formation in 2016. ExchangeWire speaks to Alessandra Di Lorenzo, CEO of Forward, on why lastminute.com is launching a consultancy and what they have learned from in-housing.
ExchangeWire: You've just launched Playbook; what were the reasons behind launching it and how does it align with Travel People and the lastminute.com brand?
Alessandra Di Lorenzo: In 2016, we began a journey bringing various media and marketing functions in-house at lastminute.com. We named the team 'Travel People'. Today, it numbers 60 marketing and media professionals across Europe, who are experts in technology, planning, buying, and monetisation. The process was a huge success, and we are very proud to have driven a 40% increase in annual media revenues, in just three years.
In that time, we've experienced the challenges, solved the problems, spotted the opportunities, and built a unique process. At the same time, in-housing of media and marketing services has become a hot topic – more of a strategy than a trend – and we are perfectly placed to de-risk the process for other businesses.
That's why we launched Playbook, an in-housing consultancy designed to guide brands through the complex process of in-housing core marketing services and capabilities.
The launch of Playbook comes as part of a wider evolution, with the creation of lastminute.com's media company, Forward (FWD). Playbook sits under FWD, alongside Travel People, which will provide travel marketing services that 'accelerate tourism'.
Why is in-housing important? And how will Playbook help brands?
2019 and beyond looks set to be a tough year for marketers, who face the triple threat of reduced consumer confidence and spending, increasingly ambitious sales targets, and tighter budgets – and we've already seen diminished expectations in spending reported by the Q1 IPA Bellwether report.
Confronted with these challenges, in-housing core marketing and media activities is a no-brainer for brands wanting to reduce costs, take back control of day-to-day marketing functions, and empower their teams to drive meaningful results, more quickly.
That doesn't mean everything is best in-house. And, frankly, in-housing isn't for everyone. But in our experience, bringing core services in-house has had a huge impact on our business.
Most brands don't know where to start or where to get impartial, proven advice. That's where Playbook comes in. It's our belief that if any marketing activity is core to your business, it should be inside your business, and we want to use our experience and expertise to help businesses with their in-housing journey.
Playbook and FWD seem quite removed from your core business – why are you going down this path?
Media and marketing solutions are a core part of lastminute.com's business, and now comprise 50% of the business' revenues. The development of both Playbook and FWD represents a logical next step for a pioneering brand that has always been digital-first, since its creation over 20 years ago.
The creation of FWD enables lastminute.com to harness the expertise it has built in media, marketing, and content – it creates additional revenues and broadens our offering, responding to the rapidly changing marketing landscape.
How does Playbook differentiate itself from some of the big-name consultancies in the industry?
We are an existing in-house digital marketing and media leadership team with a proven track record. We are insiders, not outsiders – we have been in our clients' shoes and understand their challenges.
And although Playbook is a consultancy, it's not run by consultants. We imagine what's possible and don't apply a template approach to every project.
Rather than giving clients a to-do list, we deliver a plan and coach and support them through the change to set them up for future success. And we can help with every stage, from designing the solution, through to helping with recruitment, negotiating, and implementing tech.
Our focus is best described as 'pro-efficiency'. Never anti-agency. Agencies will always have their place and do amazing work for brands – but if a brand is ready to in-house certain functions, Playbook is here to guide them.
Aside from increased revenues, what benefits has lastminute.com experienced through in-housing? What are the challenges with in-housing that need to be taken into consideration?
By in-housing our media and monetising our assets, we've not only increased annual media revenues by 40%, but the business has become more competitive by building new capabilities and skills. This also means that the business is future-proofed, able to innovate quickly, and we can react and adapt in real time.
I think the first point to make when considering potential challenges is that in-housing is not for everyone, but we can help to work out if it's the right strategy for a business.
Businesses may need help with deciding what technology providers to work with and how, building an in-house content function, monetising and making better use of data, or upskilling internal teams. We have done all of this before and want to help other brands do the same.
How are you advising brands with very different structures and marketing strategies from travel, such as FMCGs?
Playbook is sector-agnostic. Naturally, we do have a vast amount of experience within the travel and hospitality verticals, but our team is from a diverse background – we've worked in, and with, brands across every sector. We are also making some key hires and acquisitions.
So, not only will our clients benefit from the experience of a team that has honed its craft in the hyper-competitive and price-driven markets of travel and e-commerce, but also from professionals experienced in the creation and management of global brands and content.
We know that every business will have different needs, structures, and requirements, but we don't have a one-size-fits-all approach. We're already working with one FMCG brand and having some really interesting conversations with others.
Forward sounds like a next-generation agency that is challenging the traditional holding companies. You have the tech stack, the consultancy, and clients; what is next for Forward?
In a world where it's becoming increasingly important for brands to get closer to their customers, an in-house media company like FWD has the reach, knowhow, and technology to help brands win. We know that FWD has the potential to be hugely successful, both for lastminute.com and our clients.