PubMatic Reveals Q1 2019 Mobile Advertising Trends; Measured Launches
by Mathew Broughton on 17th May 2019 in News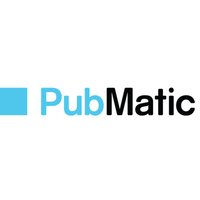 In this weekly segment, ExchangeWire sums up key industry updates on ad tech from around the European region – in this edition: PubMatic reveals Q1 2019 mobile advertising trends; Measured launches cross-channel incrementality measurement for marketers; Adjust releases annual Global App Trends report: Indonesia, Brazil and Korea fastest-growing app markets; Tealium raises USD$55m (£42.7m) in series F funding; and Quantcast launches Choice Premium: simpler consumer consent management.
PubMatic reveals Q1 2019 mobile advertising trends
PubMatic, the publisher-centric sell-side platform (SSP), released its first Quarterly Mobile Index (QMI) of 2019 on Wednesday 15th May. The report includes key trends, providing both advertisers and publishers with insights around mobile advertising, leading to smarter programmatic strategies and future mobile opportunities.
In the US, digital ad spend recently passed $USD100bn (£77.6bn) due to dominant increases in mobile advertising and video ad spend. As mobile advertising continues to evolve, it's imperative for advertisers and publishers to both understand and prepare for these changes. PubMatic's Q1 2019 QMI report reveals the top four trends to watch:
Due to video, mobile ad spend accelerates.
Mobile in-app header bidding still needs time to grow.
Safety practices take centre stage as fraud rises.
The opportunity for growth in APAC is massive.
For the first time, consumption across mobile devices will overtake television, as video viewing habits continue to impact the fight for attention. This has led marketers to spend USD$29bn (£22.6bn) globally on mobile video advertising. The appearance of 5G makes focusing on mobile all the more important, as the expectations arise that consumers, advertisers and publishers will see a dramatic change in how video is consumed.
Speaking exclusively to ExchangeWire, Jeff Hirsch, Chief Commercial Officer at PubMatic stated: "With the global launch of 5G connections, we expect to see significant growth in mobile video traffic, in particular, as streaming experiences are improved. Marketers will need to adapt accordingly and work with partners who innovate solutions that will deliver more seamless ad experiences. PubMatic is committed to developing solutions that support advertiser ROI and publisher monetisation in this new era."
Measured launches cross-channel incrementality measurement for marketers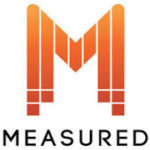 After two years of refining its technology, building its team and delivering insights for early customers, Measured has officially exited stealth to launch its cross-channel incrementality measurement and decisioning platform.
Measured solves for the difficult challenges of operationalising steady-state test-and-control experimentation at scale across channels, and empowers its customers to focus on the high-value media mix decisions that drive customer acquisition based on incremental metrics. The Measured platform handles the complex heavy lifting of cross-channel data management and continuous data quality validation to inform accurate and trusted measurement.
"The marketing landscape has changed significantly in the last couple years, and those changes have made recent attempts at measuring advertising effectiveness obsolete. Brands are increasingly using the likes of Facebook, Google and Instagram to reach their audiences, but limitations on data and tracking on those sites and others has made multi-touch attribution ineffective because it can only measure a small percentage of media." Measured CEO & Co-Founder Trevor Testwuide told ExchangeWire.
"Measured uses advanced A/B testing to show whether an ad will improve customer behaviour and lead them to becoming a buyer. That's pretty easy when analysing the behaviour of existing customers, but the big breakthrough with Measured is how we apply it to finding new customers. It's been extremely fulfilling to see it working and getting real results for our early clients. In the very near future, you're going to see more brands wake up and realise the way they've been doing it hasn't worked, and they're going to turn to incrementality measurement to make sure they are spending their budgets on things that work."
Adjust releases annual Global App Trends report: Indonesia, Brazil and Korea fastest-growing app markets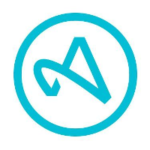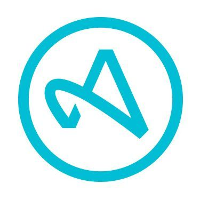 Adjust released its annual Global App Trends report on Tuesday 14th May 2019, providing a snapshot into the global mobile app economy and its growth. Based on anonymised data collected over 2018 and across the top 1000 best-performing apps on the platform, the data set spans over 7bn installs and 120bn sessions.
The report reveals the fastest-growing and longest retaining apps across the global App Economy. It also marks the debut of Adjust's new Growth Index, bringing unique context to install numbers and shedding light on the real growth rate for apps across verticals and countries. Indonesia, Southeast Asia's largest economy, was the fastest-growing country for app marketers, followed by Brazil, Korea, Malaysia and Turkey.
The report also showed that fraud remains a serious issue for mobile marketers – with E-commerce, Dating and Banking apps the hardest hit. Data from the report showed that:
Adjust rejected close to 300 million (269,036,991) fraudulent installs in 2018.
Mobile in-app header bidding still needs time to grow.
Click Injection accounted for almost half of these rejected installs with 48%, followed by Click Spam (26%), SDK Spoofing (17%) and Fake Installs (9%).
Dating, Banking and Shopping apps topped the list for the verticals most affected by ad fraud.
"Adjust's Global App Trends Report equips mobile marketers with the insights they need to navigate the changing global app landscape. And with increasingly fickle users, marketers have their work cut out – our report reveals an app loses 79% of users in the first week after an install." stated Paul H. Müller, Co-founder and CTO at Adjust, speaking exclusively to ExchangeWire.
"But the data also shows some big opportunities. The report debuted our new Growth Index, showing mobile marketers the fastest-growing app verticals and markets to tap into. We see strong growth taking place outside of Europe and the U.S., with Indonesia, Brazil and Korea proving to be the countries with the most potential for marketers. In terms of verticals, Mid-core Games saw the strongest growth in 2018, scoring an 18.52 on our Growth Index score – the highest score of all the 22 verticals analyzed. One factor behind the healthy number can be linked to the rise of multiplayer online battle arena (MOBA) games. Other vertical categories to score exceptionally high after Mid-core Games included Rideshare, Ride-hail and taxi apps, video and streaming, and dating apps."
Tealium raises USD$55m (£42.7m) in series F funding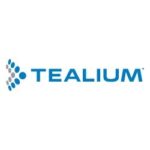 Tealium has closed $55m (£42.7m) in Series F funding led by Silver Lake Waterman, Silver Lake's late-stage growth capital fund, with participation from ABN AMRO Digital Impact Fund, Declaration Partners, Parkwood and existing investors. The funding will be used to expand the company's data integration ecosystem, accelerate new product development and further scale global go-to-market activities, while continuing its mission to expand data freedom across the enterprise while safeguarding privacy. Tealium has received more than USD$160m (£124.8m) in total funding to date.
The Tealium AudienceStream customer data platform (CDP), which launched in 2013, has experienced accelerated growth in recent years, notably seeing a 300% year-over-year increase in visitor profiles created. This purpose-built platform is designed to provide enterprises with a single view of their customers, serving as a secure central point of management across the entire data supply chain. Tealium connects customer data across technology stacks and digital assets, including websites, mobile applications, point-of-sale (POS) systems and call centers, enabling data freedom and agility across the organisation.
"Our customer data platform is the vendor-agnostic foundation that allows data to flow freely and securely across the organisation — rendering it accessible and useful to every team and technology, and solving departmental or technological silos that limit opportunity for data agility," said Jeff Lunsford, CEO of Tealium. "By democratising the data collection and delivery process, we help organisations meet the changing needs of their business and customers and protect the integrity of their data."
Quantcast launches Choice Premium: simpler consumer consent management

Quantcast, the audience intelligence and measurement company, today announced the launch of Quantcast Choice Premium, a new and advanced paid version of its consent management platform (CMP) for website owners. The launch builds on the success of the free Quantcast Choice launched exactly a year ago and which has so far generated more than 10 billion consent signals and has been deployed by more than 26,000 websites.
The new enhanced version is available worldwide and introduces new features for publishers and advertisers managing consumer consent across multiple websites, helping their businesses to adapt to the EU's data protection laws, including the General Data Protection Regulation (GDPR).
Quantcast Choice Premium offers a simple solution for honouring consumer privacy while helping brands and publishers continue to offer great experiences for consumers, including personalising content, delivering relevant advertising, and measuring and understanding their audiences. The free version of Quantcast Choice will continue to be available.
"Online privacy is becoming increasingly complex and difficult to navigate for both consumers and website owners. This threatens to harm publishers' ability to continue delivering quality content based on consumer interests, while restricting the ability of brands to reach their target audiences with relevant advertising." Ben Murphy, UK Managing Director at Quantcast told ExchangeWire.
"With Quantcast Choice Premium, we have developed a platform that will address these concerns while protecting consumer privacy and helping website owners manage consumer consent across multiple websites, helping their businesses to adapt to the EU's data protection laws, including the General Data Protection Regulation."