Digital Video & Connected TV: Q&A with Chris Bennett, Pixability
by Mathew Broughton on 10th Jun 2019 in News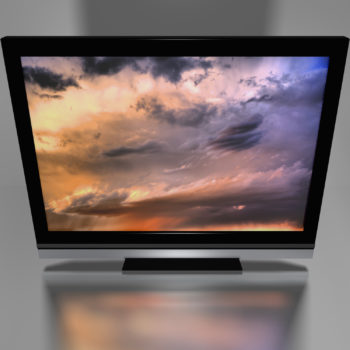 There is no doubt that the television landscape is changing and as connected TV continues to grow, more brands are looking at the potential of video subscription services.
So how can advertisers ensure they stay relevant in this evolving industry? Speaking to ExchangeWire, Chris Bennett, Managing Director, EMEA at Pixability discusses how advertisers can use the growing popularity of video to their advantage.
ExchangeWire: Digital video ad spend is set to overtake TV by 2022. Would you say the industry is well prepared, and what will brands be doing to get the most out of it?
Chris Bennett: With the continuing economic uncertainty around Brexit, it is likely that marketing budgets will become more conservative and this will affect allocations for ad spend. But as the digital video industry continues to grow, this creates new opportunities for brands to reach audiences.
The ad industry is one of the most advanced sectors in terms of tech, and brands are now able to harness artificial intelligence (AI) and machine learning (ML) to understand consumer behaviour and target potential customers more easily through online insights.
This improved audience knowledge will make brands more demanding about results, wanting genuine proof points around engagement, and value for money, when it comes to campaigns. They will want to see outcomes that align with business objectives, and will therefore focus on measurement and results when it comes to judging campaign success.
What do advertisers need to do to stay ahead as video and connected TV become more popular?
In this rapidly-changing industry, versatility is key, and advertisers must be willing to experiment with new video formats and different ways of targeting consumers.
Right now, there are many technological changes taking place that impact on the video industry; with the most significant being the arrival of superfast 5G. As the new network is rolled out globally we will see live streaming become even more popular and video become more accessible to viewers, particularly on mobile. Brands can take advantage of 5G's capabilities to positively impact campaign results.
The connected TV experience will also provide new opportunities, taking platform content more traditionally viewed on other devices into the living room. It will also see new formats adopted that are more suited to a bigger screen experience. Campaigns will need to address these changes and take a more cross-device approach.
More brands are talking about aligning business goals to effective measurement – Unilever for example, recently announced its move to a cross-media measurement model. How does video fit into this picture and how easy is it to measure its effectiveness across media?
Campaigns are increasingly being delivered cross-platform, alongside content on live TV, on-demand, mobile apps, over-the-top (OTT), and social platforms. Measurement of these campaigns has not been easy, because of the wide variety of content providers and delivery methods, and because even within a sector, such as social, evaluation of success is taking place across silos.
Advanced online tools are being developed to bring the industry closer to unified video measurement, so brands are able to understand where multi-platform audiences are spending their time. Advertisers can then optimise media spend more efficiently and allocate their investments to where it has greatest impact – a crucial element of an effective cross-media strategy.
There seems to be a trend of social platforms prioritising long-form and premium video content. How can brands ensure they choose the right video format to target consumers?
There are no certainties when it comes to targeting consumers on social media, but we do know audience attention span is continuing to evolve. To address this, brands advertising on social channels should carefully consider the correct video format to best capture user attention. For example, with long-form video users engage with brands more deeply and for greater periods of time. Short-form videos equally play an important role in building fast awareness & in delivering creative messaging, leading viewers to longer and more informative content through innovative teasers.
Using a mix of formats, advertisers can ensure they have a targeted strategy for all audiences. Individual consumers have different viewing habits, interests and preferences when it comes to video, and these may change depending on time of day, location and the device being used. Once again, having data-driven insights into this behaviour will allow brands to choose the right format, at the right time, alongside the most relevant content and on the most appropriate device.
Has YouTube grown up sufficiently for brands to consider it a serious element in their ad campaigns?
As a recent study shows, YouTube accounts for more than a third of all mobile internet traffic, so it is a no-brainer for brands to think seriously about it, especially those who include social advertising in their campaigns.
The company recently announced it would be dropping its paywall on original content, and it is also stepping up efforts to show advertisers that it can compete with TV, as more and more video content is streamed onto bigger screens. Other recent steps taken – such as allowing advertisers to target specific audiences on YouTube TV, and adding additional protection measures to deal with brand safety issues – also show its growing maturity.