Video Streaming Has a New Player: Will Apple TV+ Make an Impact?
by Mathew Broughton on 2nd Apr 2019 in News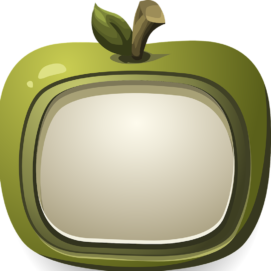 Apple announced last Monday (25/03/2019) that they are finally delving into the video-streaming sector with the launch of their Apple TV+ subscription service. A plethora of big-name hitters in the entertainment industry were wheeled out on the California stage, including Oprah Winfrey and Stephen Spielberg.
But how substantial can their impact be on the connected TV ecosystem? What opportunities for advertisers can be found in this new service? ExchangeWire speaks to Alan Wolk, Co-Founder and Lead Analyst at media consulting firm TV[R]EV; Ruth Manielevitch, VP Global Business Development, Taptica; and Tom Rolph, VP EMEA, Tapad for their thoughts on Apple's foray into CTV.
Who will control the viewing data?
"Apple's new announcement left more questions than answers, particularly around who would control the viewing data collected from the platform.
"Basically, there are two cases where this is an issue. The first happens when services like HBO and CBS All Access are viewed from within the AppleTV app – will Apple own that viewing data, will HBO and CBS, or will the companies share it?
"The second happens when viewers watch the AppleTV or AppleTV+ apps via their Roku or Amazon Fire TV devices. Who owns that viewership data? Do Amazon and Roku own it, does Apple, does the network whose shows are being watched (e.g., HBO), or do they all share the data? And if Roku and Amazon are able to get access to that data, are they then able to use it to help their advertisers better target their ads?
"TV[R]EV finds it surprising that any network would want to give up valuable viewership data to Apple, or that Roku and Amazon would not want the viewership data that's taking place on their platforms. That data is valuable both in terms of targeting tune-in ads and in helping to define the sorts of programmes that valuable demographic segments (e.g., new car buyers) are watching."
Alan Wolk, Co-Founder & Lead Analyst, TV[R]EV
The Apple experience, how Apple TV+ may secure their place in the crowded CTV market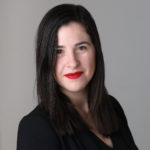 "According to eMarketer, in 2018, more than 181 million Americans used connected TV and almost 200 million used some type of OTT platform. With tech giants like Apple now weighing into CTV, it's unsurprising that the numbers will continue to steadily grow. For Apple, this provides them with the perfect opportunity to take the experience that we know so well on mobile, tablets, and desktop, and then transfer this to the television screen. In some ways, this already existed with the Apple TV offering; but Apple TV+ has the potential to secure its presence in the CTV market.
"We're now used to multiscreen interactions; and this has become the norm for consumer behaviour. So connected TV will allow Apple to create campaigns that are dynamic, taking into consideration viewing from various devices and screens. Ultimately, it puts Apple in a strong position when it comes to holding data on its users, which could prove extremely valuable in the future as the business looks to grow."
Ruth Manielevitch, VP Global Business Development, Taptica
Is Apple too late to the paid-streaming party?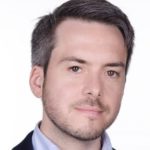 "Apple's announcement this week indicated the shift from hardware to its subscription-based services including Apple TV+ and Apple News+. According to eMarketer, the connected TV industry continues to grow at an alarming rate, with an estimated value of €250m (£214.5m) by 2020. For the time being, however, Apple has claimed their original content will be mostly ad-free, which may be a misstep.
"For brands and streaming services, there is a huge opportunity for advertising on CTV. A recent report shows that, when compared to 2010, broadcast TV viewing times have decreased by 34% for 16-34 year olds as they opt for digital-streaming alternatives.
"The average Brit now spends £56 on subscriptions, so the urge to sign up for yet another paid streaming service – with Disney's offering also due imminently – may be limited, and could hurt Apple's enrolments. An ad-supported model could be more tempting to consumers who are already paying out for several subscriptions. It's a brave move from Apple, who has struggled in the past few years with the decrease in its hardware sales, and who is hoping that a pivot to locking consumers into software subscriptions will fill this gap. However, the risk is that the company is too late to this party."
Tom Rolph, VP EMEA, Tapad