A Sleeping Giant No More: Five Reasons Why Marketers Should Look To China For Future Success
by Mathew Broughton on 19th Jun 2019 in News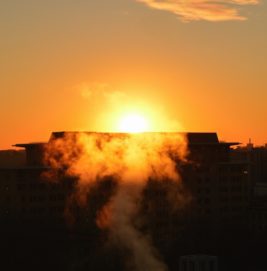 When it comes to the advertising industry, China has long been thought of as a 'sleeping giant'. A huge potential market which has not yet been fully capitalised upon, due to reasons such as regulatory scrutiny and dominance of local corporations.
In this article for ExchangeWire, Anna Forbes (pictured below), UK general manager at The Trade Desk, proposes five reasons why the giant has heard its alarm clock, and why the advertising industry should therefore be looking at investing more heavily in China.
The opportunity to invest in China can be summarised with just one significant number: 6.6. That's the percentage growth of the market's economy in 2018 alone.
Of course, breaking into China has long had appeal, but it need no longer just be the preserve of the adventurous. A thriving economy, growing market and perfect geographic location are just some of the factors making China a must-have in any brand's marketing plans.
Knowledge is power, as they say, and being better equipped means a higher chance of success when it comes to breaking into a whole new market. Here are some of the reasons why China is worth investing in, and advice to make the move work.
1. Scale up
China is growing at an unprecedented rate, both in size and pace, and the Chinese ad market is one of the fastest growing in the world. The global ad industry is set to surpass the trillion-dollar barrier by 2027, but it's the APAC region in particular which will make up the majority of its growth, taking the top spot by 2022.
Of course, that kind of golden opportunity doesn't last for long. As time passes, a growing number of brands, across the world, are engaging with the lucrative Chinese audience. Therefore, it's all the more important for advertisers to make themselves memorable, and a great way to do this is by infiltrating this developing market as early as possible.
2. The markets within
It's not just the total audience size in China which is staggering. China already has one of the world's biggest middle classes, and it's going to keep on growing. By 2030, it'll reach over 70% of the total population.
That's a significant amount of consumers who'll be newly empowered to make purchasing decisions. They'll need guidance not just on what to buy but, more importantly, where to buy it. Advertising will play a huge part in this, but with a range of voices competing for space, time is of the essence for both brands and tech providers to establish a solid foothold.
3. Mobile mania
Mobile advertising is sweeping its way across the world, and once again, China is no exception. The proof is in the numbers: of China's 814 million internet users, a whopping 97% are mobile-based. That's almost one billion users who are just a ping or a push notification away, giving mobile advertisers an unmatched opportunity to reach their audiences with efficient, personalised and innovative campaigns.
But it's important to understand the situation on the ground before committing. Just a handful of companies rule the mobile roost in China, with tech giants such as WeChat, Tencent, Weibo and Baidu owning digital platforms where hundreds of million users connect, scroll, sell and search. That makes building strategic partners in the market who know their way around the right platforms, and the right content, essential.
4. Equipped for e-commerce
When it comes to e-commerce, China is light-years ahead of other global markets. For example, Singles' Day, which started as an anti-Valentine's Day campaign, has knocked the likes of Black Friday and Cyber Monday off the map, raking in nearly £24bn on a single day last year.
China's position regionally further reinforces its digital clout. It's a global import and export hub, the centre of £1.5tn of cross-border commerce. Planting firm roots in China means settling into the wider region as a whole. The wider APAC market is ready and waiting to engage, so the earlier brands grab this opportunity the better.
5. Audience attention
A massive 84% of the Chinese market regularly interacts with brands and purchases online. When considering the massive use of mobile and an inclination towards e-commerce, China looks like the proverbial land of milk and honey for brands.
But brands shouldn't get ahead of themselves. It's still crucial that the right content gets to the right user, and with new territory comes new challenges. Chinese consumers have their own distinct likes, dislikes, and red lines, and beware anyone who messes up. A local partner is invaluable in making sure a brand is reaching the right audiences and making the most of the opportunities at the advertisers disposal, as well as avoiding costly faux pas. Know the brand's strengths, but also get help where it's needed.
The key: early access, partnerships, and data
Many Western brands are yet to take the plunge into the Chinese market. But as access becomes easier, it's those who throw themselves into the challenge now who'll really profit.
The first step to achieving success in China starts with a trusted tech partner who can smoothen the transition – over at The Trade Desk for example, we've built up partnerships with big domestic players like Baidu, iQIYI, Tencent and Alibaba's Youku, to make sure every yuan makes a difference. As ever, data is the difference between attempted and real success.
As they say in China, "He who returns from a journey is not the same as he who left." China is set to revolutionise the global advertising industry, and the entry of Western brands into China is likely to have a similarly transformative effect. It's high time these opportunities were seized, and the rewards reaped.