The US and European Video Markets: Q&A with Stephane Coruble, RTL AdConnect
by Mathew Broughton on 3rd Jul 2019 in News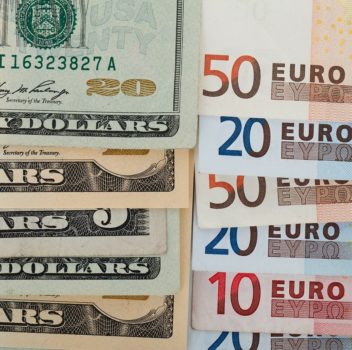 Spending on digital video is continuing to accelerate, fuelled by DTC ad buyers, advanced TV and new ad formats. However, despite clear opportunities in video on both sides of the Atlantic, the European market is highly fragmented in terms of broadcaster landscape, publishers, and languages, making it challenging for brands used to the more homogenised US environment.
To address this challenge, RTL AdConnect has expanded its operations within the US by opening a new office in Los Angeles. In this Q&A with ExchangeWire, Stephane Coruble (pictured below), CEO of RTL AdConnect, explains the rationale behind the expansion, along with the state of the TV and video markets as a whole.
ExchangeWire: What are the main reasons behind your decision to expand further into the US, following the opening of your first office in 2018?
Stephane Coruble: We launched our first office in the US almost 2 years ago, in New York. The US market is a promising one but also very wide. We need to multiply our touchpoints there to be able to reach more brands and agencies, especially since all main DTC companies, startups, and pure players, are located on the west coast. The Expedia's and Airbnb's of this world are increasingly, and rapidly, developing. We need to be close to them to be considered as a part of their media strategy discussions.
As Europe's largest provider of digital and broadcast media and part of global media group Bertelsmann, our goal at RTL AdConnect is really to help unlock the complex European market for American brands. We provide a direct and simple access to 'total video' inventory in Europe. On average, we reach 165 million European viewers daily and thanks to our global online video offer, we accumulate 53 billion video views worldwide.
In our complex media ecosystem where global players inspire a lack of trust and transparency, brands need guidance.
Today nearly 10% of video content in the U.S is placed in an unsafe brand environment. We want to show advertisers and agencies that there are other alternatives. We provide the reach, but we also ensure brands benefit from brand safe environments, premium contents, and full transparency both on the ad environments and the ROI metrics (viewability, completion rates).
What are the fundamental differences between the digital and broadcast markets in the US and Europe? What opportunities are there for companies considering expansion into these markets, and what are the major challenges?
Europe is a very fragmented market. For any advertiser or agency outside Europe, entering Europe means dealing with 35 countries, 24 languages, increased regulation and a vast and fragmented publisher and broadcaster landscape. And for obvious reasons, this can be daunting.
From media consumption, to content trends or legislation, there are a lot of discrepancies across the different countries, and it is true both for TV and online video. Content diversity is a key element of success in Europe as all countries have different local tastes. On the consumption side, the daily viewing time in the US is 4:02 when in Europe it goes from 2:06 in the Netherlands to 4:40 in Hungary. So again, there are huge discrepancies.
Digital video consumption makes no exception, the SVOD penetration per country varies greatly in Europe (24% penetration in Western Europe versus 52% in the US) for example in the Netherlands it's 39%, in the UK 31%, in Germany 26%, in France 15%, and in Italy 13%.
We see that content diversity is also key on social platforms. When it comes to fastest growing genres on YouTube, European countries have their own local preferences: music and dance in the UK, food and drink in France, kids entertainment in Italy, travel in Germany, fashion and style in Spain. In the US, it's home and DIY.
Our aim is to help address this in a number of ways.
Europe, as a fragmented market, can be difficult to enter and it is tempting to go to the online giants to build global campaigns. We leverage our position as RTL Group's 'total video' sales house to offer unique one-stop solutions for high quality content and brand safe environments, providing access to millions of consumers daily through Europe's leading online video platforms and high reach broadcast channels.
Thanks to our relationships with many institutes and our own in-house research team, we have a deep understanding of the media landscape, providing both global and very local and detailed market overviews.
We have been partnering with Tubular, for example, which provides information on social video platforms - such as YouTube, Facebook and Twitter – that helps us bring to customers additional insights beyond linear TV. And we have been working with e-commerce companies such as Zalando to deliver additional beyond-media support.
How can video environments be improved to bolster brand safety, given that as much as 9.5% of US video content is displayed in an unsafe context for brands?
On our side, we can't prevent unsafe environments existing. What we can do is remind advertisers that reach is important but context matters. Both advertisers and publishers need to work with the right partners. Advertisers need to go through trusted publishers that ensure 100% brand safe environments and 100% control over where and when the ads are seen. And publishers need to work with the right third-party tracking partners to provide more transparency on the brands presence and accurate metrics on video ad impressions.
What's next for RTL AdConnect in the US? Will we see more expansion, or will the focus shift more towards tech development and developing your US partner base?
The U.S. is the number one key area for our business development in 2019 and a central part of our long-term, international development strategy, so we want to make it a success.
But it is also a blueprint for us - the challenges US advertisers face in entering Europe are also shared by advertisers based elsewhere. And while upscaling our North American presence is our number one priority for now, we are also committed to extending and upgrading the services we can provide in other regional marketplaces – notably Asia Pacific & China and Latin America.
Beside our international expansion, we're also constantly working on building new and stronger partnerships both with media groups and adtech solutions providers. We provide scale, reach and a powerful content offer but our added value lays as well in the global insights we can provide and of course the innovative advertising formats and solutions we can offer to advertisers, with innovation integration from technology such as addressable TV, branded entertainment and VR/AR.