Mindtree Reports 10.3% Revenue Growth; Investis Digital Announces the Launch of Connect.ID
by Mathew Broughton on 24th Jul 2019 in News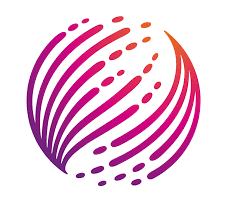 In this weekly segment, ExchangeWire sums up key industry updates on ad tech from around the Asia Pacific region – in this edition: Mindtree reports 10.3% y-o-y revenue growth; Investis Digital announces the launch of Connect.ID; and Mobile Web Usage Tops On Mobile, Eclipses Facebook App By 3%.
Mindtree reports 10.3% year-on-year revenue growth
Mindtree, a global technology services and digital transformation company, has announced its consolidated results for the first quarter ended June 30, 2019 as approved by its board of directors.
Overall revenue for the quarter reached INR₹18,342m (£213.05m), a constant currency growth rate of 10.3% year-on-year. Net profit was INR₹927m (£10.77m), a year-on-year decline of 41.4%.
Rostow Ravanan, CEO & Managing Director, Mindtree, said in a statement, "This quarter saw us achieve an all-time high contract closures which sets the pace for the rest of the year. While the external factors pose some challenges, nonetheless our focussed strategy and strong client relationships make us confident of delivering above Industry growth rates in FY 20 as well."
Investis Digital announces the launch of Connect.ID

Investis Digital, a global digital communications company, has announced the launch of Connect.ID, a new proprietary technology suite that delivers enterprise-grade business websites and content at scale – rapidly, securely and efficiently. With Connect.ID, companies get a complete web development, content management, and analytics solution that enables the rapid deployment and reporting of secure content across websites, mobile apps, landing pages and social networks.
Don Scales, Chief Executive Officer of Investis Digital, said, "Connect.ID helps businesses solve the ever-growing challenge of creating content at scale in a secure environment to keep pace with their audiences across the digital world. This new offering will strengthen Investis Digital's mission of combining effective storytelling with innovative digital approaches to help companies communicate clearly and authentically with any audience."
This fully managed platform as a service solution is built with an atomized design framework that relies on the reuse of common design elements and components. Consequently, companies can develop and launch websites more efficiently, with reduced on-going costs and accelerated setup supported with best-in-class hosting and security.
Mobile Web Usage Tops On Mobile, Eclipses Facebook App By 3%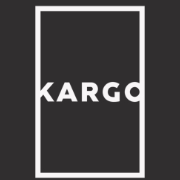 Kargo has released its 2019 Web vs. App Report in conjunction with Verto Analytics. The report acts as a sequel to a study Kargo conducted in 2017, which now finds mobile as a key component to a brands' overall marketing strategy. This year's edition seeks out to answer how much of their budget brand marketers should allocate to mobile web versus in-app.
– Web is the number one source of time spent on mobile. While mobile usage has increased over the past two years, app use preferences have changed. Average time spent on Facebook has declined, and consumers are splitting time amongst other top apps, leaving mobile web as the dominant single platform.
– In-app web usage is still a significant amount of time spent in app. About nine percent of Facebook app usage is spent on web content while some apps such as Flipboard, facilitate even more web traffic.
– Mobile web offers unique and high value advertising opportunities. App usage is primarily limited to social, entertainment (e.g. video), and games. Contrarily, mobile web usage spans across all categories of content and includes the most high-value categories such as automotive, shopping, and finance.
"We've been fortunate to partner with incredible brands, working with them to ensure their platform of choice is the most relevant for them," said Ryan McConville, President and COO at Kargo. "Our research shows that mobile web benefits enormously from accessibility and reaches a majority of all mobile device users – a key component they should take into consideration as they look to build out their overall mobile strategy and engage with more consumers."