Vungle Expands Advertiser Offering; Premium Video Growing Stronger
by Mathew Broughton on 26th Jul 2019 in News In this weekly segment, ExchangeWire sums up key industry updates on ad tech from around the European region – in this edition: Vungle expands advertiser offering; premium video growing stronger as it becomes more addressable and data-driven; intelligent flighting strategies maximise ROI on digital campaigns; RevLifter raises £2.3m in seed round; and campaign overexposure has negative impact on branding performance.
Vungle expands advertiser offering
Following its agreement to be acquired by Blackstone earlier in the month, Vungle, a performance marketing platform, has announced enhancements to its multi-bidding tool that make it easier for advertisers to manage and scale multiple campaigns across multiple countries.
Advertisers which previously used multi-bidding had to create separate campaigns to manage budget and bids by country. Constantly updating and uploading multiple CSV files became a huge pain point for advertisers and deterred them from creating country-specific campaigns. Now advertisers can consolidate campaigns that target multiple countries in as few as one campaign file. This enables advertisers to scale their campaigns to larger audiences without arduously creating a separate sheet for each geographical campaign, freeing up time to both test and optimize campaigns that drive greater monetisation.
"The new upgraded multi-bidding functionality allows advertisers to consolidate campaigns across multiple countries into one editable file that can be uploaded through the Vungle self-serve platform. Using their campaigns' publisher-level reporting, including post-install metrics, our platform is able to automatically optimize campaigns for greater ROI," said Martin Price, VP of Product, Vungle.
Premium video growing stronger as it becomes more addressable and data-driven

FreeWheel, a Comcast company, has announced the launch of its Q1 2019 Video Marketplace Report, which shows a rise in targeted and addressable advertising as publishers and marketers increasingly look to efficiently reach audiences.
In Europe, there is a focus on data-driven targeting and automation as a growing number of publishers adopt an audience-first approach. Total ad views grew 13%, but live ad views increased by 78% year-over-year. Audience targeted campaigns also grew above the market growth rate, rising 56% as publishers increase the use of data to make premium video addressable.
Programmatic has experienced significant growth, increasing 31% year-over-year, four times the rate of direct sales, as publishers strive to automate and drive efficiencies in the buying process. However, premium video still makes less use of programmatic channels than the wider digital video ecosystem, where 74.1% of digital video is traded programmatically.
Thomas Bremond, General Manager, International, FreeWheel, commented: "Premium video displayed strong ad view growth, particularly in audience targeted campaigns. Data-driven advertising is changing the way advertisers and publishers approach premium video, as a growing number adopt an audience first-approach. With continued improvements and advancements to the tech stack across multiple endpoints the outlook for premium video looks very promising through the rest of the year and beyond."
Intelligent flighting strategies maximise ROI on digital campaigns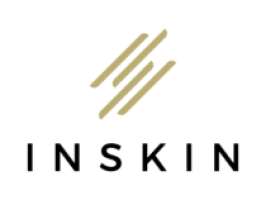 Interspersing high-impact ad formats with standard ad formats is key to maximising the Return on Investment (ROI) on digital campaigns, according to a study from Inskin Media and Lumen Research.
The research showed that seeing a high-impact format can significantly increase the cut through potential, pegged 'amplification effect', of standard display advertising, increasing its likelihood of being noticed by 27%, and its visual engagement time by 39%. Regression models showed that the amplification retention rate was 75% per day, meaning that as time passes, the net attention lift to the standard format caused by the high-impact format will weaken.
Using this data, the strength and longevity of amplification effects can be optimised with intelligent flighting scenarios. Three different flighting scenarios were modelled during the study, in order to derive recommendations based on campaign criteria such as budget and duration.
Dominic Tillson, head of insight, Inskin Media, commented: "The results show that for short burst campaigns, front-loading with high-impact ads drives the most amplification of standard ads. For longer-term campaigns, regular exposure to high-impact ads drives more amplification over time and increasing their frequency drives even greater amplification effects."
RevLifter raises £2.3m in seed round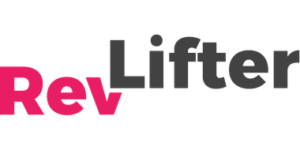 RevLifter, an e-commerce deals personalisation platform, has successfully raised £2.3m led by a syndicate of new and existing investors including Coutts. Further to this round, former Goldman Sachs managing director Jonathan Summers will join RevLifter's Board.
The funding will help the two-year-old company, which influences ten million online baskets every day, to further develop its platform and accelerate its growth.
RevLifter co-founder and chief product & strategy officer Ryan Kliszat said: "RevLifter creates opportunities for retailers to stamp a unique DNA on customer incentives according to their goals. We use AI to drive real-time relevance for customers, turning the deal from a blunt axe to a laser-targeted bomb. We're adding more precision across more marketing channels all the time and are working towards a future in which deals are no longer a slightly dirty, loss-leading 'extra' but are used to drive entire business and customer engagement strategies."
Campaign overexposure has negative impact on branding performance

Sublime, a global high-impact advertising marketplace that creates and delivers premium ad experiences, has announced the results of its research into campaign efficiency versus exposure frequency, and found the less time a consumer is exposed to an ad campaign, the more effective it is for brand recall.
Sublime's research found spontaneous brand awareness increased +6% when the consumer was exposed to an ad two to three times, while more than four exposures proved less efficient with a -3% rate in awareness. With aided brand awareness the research found only one exposure was sufficient (+8%) in contrast to a -23% awareness rate which occurred when the consumer was exposed to the ad 10 or more times.
When looking at campaign recall, the study found that when a consumer was exposed to a campaign just once, recall increased by +26%, which was then reduced to +6% after ten exposures. The report revealed that two or three exposures are optimal for increasing both brand familiarity and favourability, which increases +4% and +7% respectively.
Estelle Reale, Global Marketing Director at Sublime, commented: "The findings of these studies reinforce the sentiment that bombarding users with ads isn't the right strategy. Successful digital ad campaigns should not overtly disrupt the consumer's browsing experience in an intrusive way. Repeat exposure is still extremely important, but overexposure could result in negative brand performance. Our research highlights that to truly engage with today's consumers, brands should look to cap unique impressions on a campaign to improve its overall effectiveness."
BrandingPerformancePersonalisationVideo