Embracing In-App Advertising: Q&A with Will Dorling, AdColony
by Mathew Broughton on 27th Aug 2019 in News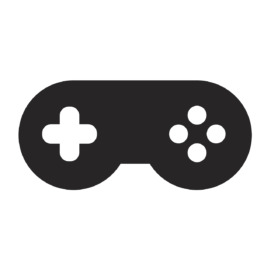 In association with AdColony.
In the first of an exclusive two-part Q&A with ExchangeWire, Will Dorling (pictured below), head of UK brand sales at AdColony, discusses the opportunities and advantages to advertising within mobile environments.
Given that large enterprise-level brands have embraced in-app advertising, what steps can smaller firms take to ensure that they are not left behind?
In-app advertising is becoming more accessible for all brands whether large or small. The first job for any advertiser is to assess your potential partners thoroughly. Whether you are looking to work with an app publisher directly, or a network with access to hundreds of thousands of apps, you should check they have the right safeguards in place. Do they offer third party measurement? Have they got fraud prevention/protection in place? Do they work with their local industry trade bodies?
AdColony promotes the quality of in-app environments but we don't expect to "mark our own homework," so to speak. Direct integrations with firms such IAS, DoubleVerify, and Moat allow third party viewability measurement, Pixelate is our global fraud prevention partner, TAG certifies us globally for anti-fraud, and in the UK we are an IAB Gold Standard partner guaranteeing a quality, audited platform.
How can brands adapt their approach to taking advertising budgets from traditional media to in-game? What ad formats work particularly well on in-game ads, and what formats are best suited to other platforms?
Advertising in mobile gaming apps offers brands a huge opportunity to communicate with customers in a highly engaging environment. Gaming is no longer a niche channel, with eight out of ten adults playing mobile games, with a pretty even gender split, so the traditional media approach of building reach and frequency exist in this channel. Mobile, by its nature, is highly engaging and in-app ads offer brands an opportunity to add a high level of engagement to their traditional digital ads.
User-initiated or rewarded video formats are unique to gaming apps and perform extremely well. Not only do they offer a full-screen HD video experience which is key to brands but they are opt-in for the user meaning no forced ad experiences, which is why user-initiated video is the number one digital format of choice according to study after study.
What are the advantages in terms of brand safety for in-game advertising for both brands and platforms?
Mobile games offer a strong environment for brand safety. As games tend not to feature user-generated or social content, there is little to worry about for brands around appearing against non-brand safe content. Appearing in negative content is also less of a concern as, unlike news or social environments, keyword targeting is not an issue. The responsibility for the types of games brands appear in sits with the platforms and brands themselves. By working with an established network, brands should be able to curate an appropriate whitelist for their campaigns.
Do fraud and wastage rates differ significantly for in-game advertising compared to other platforms? If so, what are the key reasons for this?
Fraud is an issue across digital, but mobile, and mobile gaming specifically, has a unique advantage in that the most popular format with most consumers and mobile developers is increasingly opt-in rewarded video, which guarantees engagement from the end user.
Furthermore, as an in-app environment, there's more checks and re-checks on audience in mobile gaming than there are on mobile web, for example. According to Integral Ad Science, our inventory is 99.9% fraud free for video, and 99.7% fraud free for display. It would be nice to take all the credit for that as a company, but some of that safety is inherent in the formats we work in, as well as focusing on the top apps consumers actually use and not every single app that appears on the app store with no eye for quality.
What are the major differences in measurement and verification for in-game advertising, compared to other platforms?
The in-app market is now inline with the rest of the digital ad market. Measurement via third parties is all available either via direct SDK integration or the IAB Open Market SDK (OM SDK). In-app inventory (specifically video) performs extremely well against market benchmarks for viewability — according to Moat, AdColony's in-app video performs nearly twice as well as their mobile video benchmarks for valid and viewable (94% to 54%). IAS and DoubleVerify also rate AdColony in-app video much higher than the standard mobile benchmarks.
Are the opportunities within in-game advertising, due to factors such as diverse audience, becoming clearer to brands and marketers?
Mobile gaming is huge. Eighty percent of adults in the UK play some form of game on their phone. Sometimes it's intense like Clash of Clans, but it's just as likely (often more likely, depending on the age group) to be a word search, sudoku, or other puzzle game. For example, according to mobile app intelligence company Apptopia, popular word scramble game Word Connect from Zentertain has an average player age of 36! Angry Birds 2 (you may have heard of it) also has an average user age of the mid-30s. Both games have a healthy gender mix as well. Not the image most brand advertisers expect.
Globally mobile gaming generates more revenue than the box office and Netflix reportedly sees mobile games as a bigger threat to viewer attention than other traditional broadcast competitors. It's an even bigger threat to traditional broadcasters; what's the first thing you do when an ad comes on Sky or ITV? Pop open your phone to play a round? It's likely.
As such gaming represents an amazing entertainment channel for brands to communicate with their customers. AdColony, through research into mobile gamers with OnDevice Research, is doing a lot of work with brands and agencies to promote the breadth of audiences available. At the moment there is a strong early-mover advantage for brands to generate strong, unchallenged reach with their target audiences in an environment where customers are going to relax and are in a happy and open mindset.
Some brands understood this a while ago and are pushing the boundaries with creative developments, many many more still need reassurance that their customers are to be found in games.
In-app advertising and the expanding opportunities for brand marketers to invest spend in mobile environments will be discussed in detail during ATS London 2019, including a panel featuring AdColony. Limited tickets are available to purchase here.