PubMatic Releases Independent Omnichannel Wrapper Solution; DoubleVerify Partners with Snapchat
by Mathew Broughton on 13th Sep 2019 in News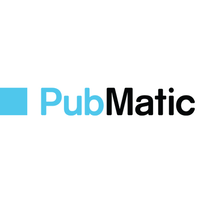 In this weekly segment, ExchangeWire sums up key industry updates on ad tech from around the European region – in this edition: PubMatic releases industry-first independent omnichannel wrapper solution; DoubleVerify partners with Snapchat to authenticate media quality; AdPushup releases new publisher dashboard; Adobe brings Photoshop-inspired functionality to customer journey analysis; and AppLovin launches MAX in-app bidding monetisation solution.
PubMatic releases industry-first independent omnichannel wrapper solution
Premium digital advertising technology company, PubMatic, has announced that it is expanding OpenWrap, a first Prebid-based enterprise wrapper solution, to support OTT and CTV inventory. Building upon OpenWrap's success on desktop, mobile and in-app, publishers can now programmatically monetise inventory in all major addressable channels, while benefiting from the transparency and control offered by an independent, open-source solution.
PubMatic has also announced that Frankly Media has adopted OpenWrap server-to-server support for its video and OTT inventory. Headquartered in New York and publicly traded on Canada's TSX Venture Exchange, Frankly Media's multi-platform technology powers and monetises 1,200+ media properties across the United States, reaching over 80 percent of US households with more than 100 million monthly unique users.
"Video advertising is a key driver of digital growth and we're experiencing a 300% year-on-year rise in platform spend across video from our premium publishers," comments Jonas Olsen, Vice President, Video at PubMatic. "Advertisers want to take advantage of the opportunities digital can deliver, especially for brand building. By doing away with the traditional complexities that have been holding back advertising, OpenWrap makes it easier to buy and sell quality inventory cross channel, allowing digital advertising, especially video advertising, to achieve its full potential."
DoubleVerify partners with Snapchat to authenticate media quality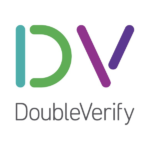 DoubleVerify ("DV"), a leading independent platform for digital media measurement software and analytics, has announced a partnership with Snapchat to authenticate ad viewability and prevent digital ad fraud and sophisticated invalid traffic (SIVT).
Now, brands can authenticate the quality of Snapchat campaigns using DV's viewability and fraud verification technology and data, helping to maximize campaign effectiveness. DV is the only verification provider with coverage that extends across Snapchat's Filter, Lens, Snap Ad (Display & Video) and Story Ad formats.
"DV's mission is to give advertisers clarity and confidence in their digital investment – across buying platforms, channels and media formats," said Wayne Gattinella, CEO of DoubleVerify. "Our partnership with Snapchat deepens DV's quality coverage across the social media ecosystem."
In addition to Snapchat, DV also partners with Facebook, Instagram, YouTube, and Twitter, and is continuously expanding its quality coverage across social media platforms and other emerging channels.
IAB Europe announces findings of its annual programmatic benchmarking studies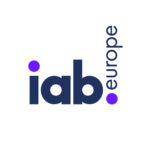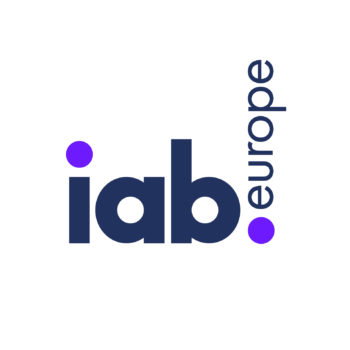 IAB Europe, the leading European-level industry association for the digital marketing and advertising ecosystem, has announced the launch of its annual 'Attitudes to Programmatic Advertising' report, alongside its programmatic market-sizing research. Now in its fifth year, the report is the most comprehensive analysis of the European programmatic landscape, covering strategies and adoption trends, drivers of and barriers to growth, and forecasts for the future for 31 markets.
The latest research reveals that programmatic revenue grew by 33 percent in 2018, topping €16.7bn, with more than 70 percent of display and more than 50 percent of video now traded via programmatic methods. Social media buying dominates programmatic, but when this medium is removed the market saw impressive growth of 26.6 percent, to a total of €5.5bn.
Key findings in the 'Attitudes to Programmatic Advertising' report include:
There is a continued push for a quality and safe advertising environment.
Ads.txt is well established amongst publishers but awareness and adoption on the buy-side is low.
Talent and skills remain a barrier to investment.
Supply chain transparency is still an issue.
The number of advertisers with in-house operations for programmatic is now higher than the number that outsource to an agency.
Programmatic continues to be a catalyst for delivering brand campaigns at scale.
In light of GDPR, stakeholders are looking to use more first party data, private marketplaces and contextual targeting.

Announcing the report, Townesend Fehan, CEO, IAB Europe said, "The programmatic industry is experiencing a period of rapid transformation, to ensure it continues to provide a safe environment for advertisers, a positive experience for consumers and addresses the demands made by new regulation throughout the world. In the context of this evolution, it is encouraging to see the majority of stakeholders expecting an increase in programmatic investments of up to 80 percent over the next 12 months. In particular, we expect digital out-of-home, audio and connected TV to be areas of growth. It is clear however that talent, the low buy-side adoption of ads.txt, and supply chain transparency remain impediments to this growth and these are areas we will be addressing with our members."
AdPushup releases new publisher dashboard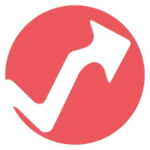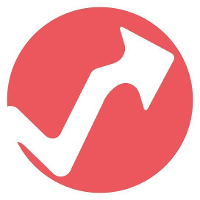 AdPushup, the full-stack revenue optimisation platform, has released AdPushup 2.0, following almost a year of extensive engineering. The latest iteration has decoupled features from the original layout editor engine following a modular architecture. In addition, multiple changes and improvements have been made to the platform's reporting system, user interface, and ad serving technology.
In order to ascertain development goals, AdPushup consulted its customers, quality-tested the platform, assigned priority scores, and focused on the most important changes that needed to be made. In terms of scope, these changes include all aspects of the solution including backend processes, user interface, and how it all comes together for the user.
The new features include:
New streamlined user interface
Revamped reporting panel
JavaScript bundle size reduction (40%)
ActiveView Ad Refresh
Prebid currency module support
Support for publisher GAM and AdX
Ads.txt Authenticator
AdSense Unit Automation (internal)
Adobe brings Photoshop-inspired functionality to customer journey analysis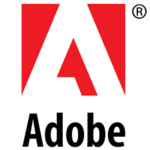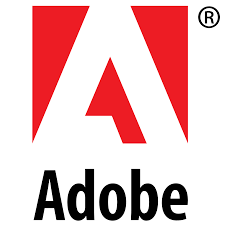 For brands looking at data to better understand customer journeys, very few have a full picture. Teams are having to decode complex interactions across digital and physical touch points, while data is scattered across departments and functions. As a result, teams fall back on incomplete data insights as a proxy, exacerbating the problem with static dashboards and top-line vanity metrics. While progress has been made in linking some disparate systems like CRM and ERP, connecting real-time data across all enterprise data siloes remains a challenge. Brands are using stale insights and legacy analysis tools with little interactivity to inform customer experiences, while millions of transactions happen across websites, mobile, video and more.
To that end, Adobe has announced Customer Journey Analytics in Adobe Analytics. It taps the power of Adobe Experience Platform, which standardises and stitches together customer data from across an organisation, and opens up new creative ways to understand insights across online, offline and third-party channels. The easy to use, interactive user interface enables anyone in an organization to work with data, not just the trained data scientist. AI and machine learning through Adobe Sensei and Adobe Experience Platform provide a helping hand with predictive capabilities and automation.
"Understanding customer journeys has been hindered by a lack of real-time data, and brands have been moving one step behind the customer," said John Watton, senior marketing director for EMEA at Adobe. "Customer Journey Analytics on Adobe Experience Platform is now the only solution where creativity can activate a real-time, comprehensive view of the customer. Businesses that successfully address the creativity gap in data analysis can drive twice the amount of growth according to a report by McKinsey."
AppLovin launches MAX in-app bidding monetisation solution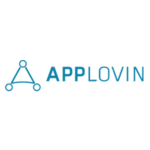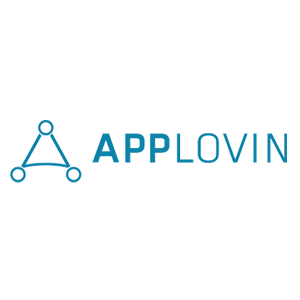 AppLovin, a comprehensive mobile gaming platform, today announced the launch of MAX, an unbiased real-time in-app bidding solution, less than a year after its acquisition of MAX Inc. Since its beta period in early 2019, MAX has been offering advertisers equal opportunity to bid simultaneously on each impression in a publisher's inventory via a single unified auction. This process is meant to yield the highest possible cost per mille (CPM) and increase average revenue per daily active user (ARPDAU) for developers.
And, it's working. Since launching, MAX has been adopted by today's top gaming publishers, and they are consistently achieving higher ad revenue. Nine out of the top 22 gaming publishers have made the switch from other leading mediation tools to MAX, and they are already seeing increases in their ad revenue with the technology. As a result, MAX is being recognized across the mobile industry as a premium monetisation solution.
"We believe app bidding is the future of mobile app monetisation," said Vijay Balan, Head of Publisher Solutions Partnerships, Facebook Audience Network. "By providing equal access and transparency, app bidding improves the efficiency of monetisation for all parties involved. We're happy to partner with MAX as we move the industry beyond the traditional monetisation solutions and increase opportunity for all mobile app developers."