First-Party Data Priorities Prompt Publishers to Take Back Control
by Mathew Broughton on 13th Nov 2019 in News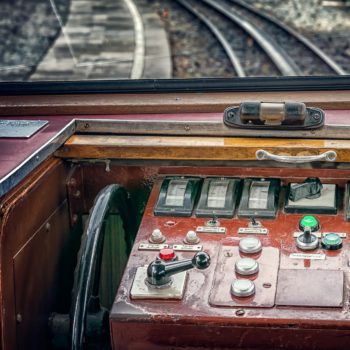 Writing exclusively for ExchangeWire, Giovanni Stocchi (pictured below), CEO of ADmantX, dives into the ongoing trend for publishers closely managing their own first-party data, and how they can further refine their approach in creating detailed audience segments.
GDPR has been the push publishers needed to take back control of their first-party data to offer advertisers custom-fit audiences and propensity modelling.
Publishers know they have not always guarded their audience data closely enough to ensure that they profit from it, rather than third-parties. It is not a case of having been careless but rather a belief that they have had no choice if they want to attract advertising.
That is starting to change as publishers are empowered by GDPR to keep data behind their own walled gardens. The new law places the onus on them to only share personally identifiable information with user consent, thus it offers the perfect rationale for changing strategy to focus on retaining and enriching their own data rather than merely passing it to third parties.
At the same time as GDPR starts to bite, we are witnessing the reduction of the third-party cookie as browsing moves to mobile devices and browsers increasingly block such tracking.
Together, these developments mark a massive shift to first-party data which is prompting publishers to redouble efforts in profiling audiences into the segments they are confident advertisers are trying to reach. At the same time, they are starting to work more closely with advertisers on propensity modelling to deliver messages to those most likely to convert.
The multiple ad tech players operating between brands and publishers while using third-party data may not welcome the trend of the buy- and sell-side working more closely together, potentially cutting them out. However, that is exactly what we're now seeing happening as content providers start to realise the power of their data and the importance of only sharing it with trusted advertisers.
CRM meets behaviour
On the buy side, brands have always had sight of how customers interact with their physical locations as well as their apps, websites, and call centres. This CRM data is a valuable asset, but is limited by being unable to see customers' browsing habits on other relevant sites.
This is where publishers step in. They don't know what a person has bought with an advertiser in the past, but they do know a lot about them as a reader, listener, or viewer. They have registration data, as well as detailed browsing behaviour records, on those people, perhaps some additional poll or survey information to refine that view, alongside details of adverts or sponsored copy they may have engaged with in the past.
This is proving invaluable in forming audience segments which offer advertisers access to highly targetable niche groups who are a perfect match for their latest campaign.
Today more publishers are using smarter technologies to understand content consumption based on advanced NLP. This offers both true brand suitability to their advertisers and helps them create advanced behavioural first party profiling.
Audience groups will obviously vary from one publisher to another. For car magazines, it could be urban millennial females who are a key market for a new supermini launch. For sports titles, it could be middle-aged tennis lovers within the right income bracket to be interested in membership to a premium club or a luxury hotel break with tennis courts.
This is the kind of data publishers used to feel compelled to hand over to third parties such as media agencies and trading desks, in the hope it would lead to advertising sales. Today, they are starting to guard it more closely and deal more directly with advertisers themselves.
Propensity modelling
Where this can get even more interesting is using machine learning to start building propensity models. With the right technology, publishers can further refine their segmented audiences by determining what behaviours normally lead to a person clicking on an advert, engaging with a sponsored piece of content or purchasing from an advertiser.
Machine learning can pick up what led up to the desired outcome and establish which of the publisher's readers is exhibiting similar patterns.
For this to truly work at its best, publishers and brands are beginning to work more closely together by sharing data, turning each other's first party information into shared, second party data.
A smart brand will know what its target customers and prospects look like and by working with a publisher, both sides can then determine what online behaviour leads up to the desired outcome of clicking on an advert and maybe making a purchase or booking an appointment.
Our female millennial car audience, for example, might be most likely to be in market for an urban supermini vehicle if they have searched for particular phrases on a car site and are reading reviews of similar models. If these are the behaviours that propensity modelling highlights as making a person more likely to click through to book a test drive, this can be used to plan the advertiser's campaign. This will ensure not only the right audience sees their message, but also the right people within that audience who are showing signs of being in-market for their offer.
Threat to the middlemen?
The elephant in the room here is there's not always a need for so many operators along the value chain between advertisers and a publisher.
The evidence that this is the new normal comes from looking at what agency holding companies are doing. They realise first party data is becoming king and it is held by publishers and brands. As publishers realise the value of their audience segmentation and work closer with advertisers to leverage it, agencies are having to up their data games to remain relevant by having special data deals with publishers and by becoming the "CRM data activation experts" for brands.