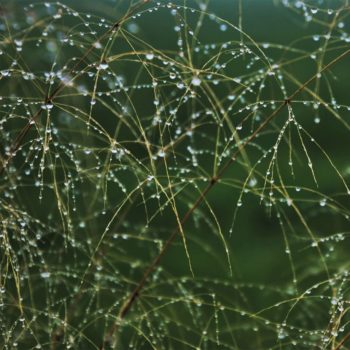 As the decade draws to a close, ExchangeWire has invited thought leaders from across the industry to share their predictions and insight into what 2020 will hold for the ad tech and martech industries. Under the spotlight today is transparency, with exploration of how supply-side optimisation, anti-fraud measures, and audience acceptance of ads, are all set to evolve over the coming year.
2020: true transparency for the supply chain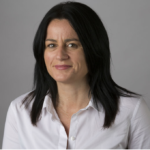 Momentum has been growing around the demand for greater transparency in the supply chain for a few years – and initiatives such as our DTSG Brand Safety Principles have helped to increase transparency around how a company operates, with organisations who sign up being independently audited and a certification produced to show how they apply our good practice guidelines. A requirement of the IAB Gold Standard, both initiatives help to increase transparency if companies sign up to them.
But 2019 saw the UK industry take a bolder approach to transparency through two new initiatives – ISBA's study of the programmatic supply chain - an end-to-end industry market audit looking to understand the distribution of costs across the supply chain, and JICWEBS DLT Blockchain trial. The ISBA study will provide a "snapshot" of some of the major problems the industry is currently facing, while the JICWEBS pilot is evaluating how a DLT technology platform could be a permanent solution to deal with some of these challenges.
2020 will see the results of these initiatives and true end to end transparency of the supply chain for the first time. Our blockchain pilot is looking to understand both the true costs of the chain, and the efficiencies that could be delivered for all parts of the chain through a blockchain solution. To be really effective, any solutions to transparency need to be global and in 2020 I think we'll also see further consolidation of industry standards, bringing greater trust across markets. I look forward to consulting with the industry next year on the best way to take this forward.
Jules Kendrick, CEO, Jicwebs
A lot of change to come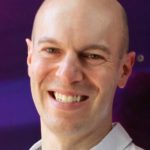 We at IAB Tech Lab have seen a real shift in mindset regarding supply chain transparency over the past couple of years. Following deployment last year of ads.txt on millions of domains globally, with a goal of reducing fraud (domain misrepresentation/spoofing) in browser environments, this year we saw impressively rapid adoption of app-ads.txt, which helps fight fraud in mobile apps, and sellers.json / SupplyChain object, a pair that increases transparency of sellers/resellers of ad inventory and creates a real-time record of parties involved in a transaction. In addition, a critical mass of data providers has already committed to adopting and being certified for the Data Label, which provides transparency to those in the supply chain who procure data for targeting and other purposes – and enables them to choose data more effectively and responsibly.
We expect supply chain transparency and privacy to shape – possibly reshape – the industry in 2020, potentially leading to more change in digital advertising than in any year since before 2000. This is an opportunity for the industry to collaborate and embrace relevant standards to ensure ads are being bought and sold through legitimate, non-fraudulent, brand-safe channels; to obtain and communicate consumer privacy choices through the supply chain; and to consider alternatives to existing consumer ID-based advertising approaches. All of this will lead to winners and losers, as buyers, sellers, and their partners gain more insight into the supply chain and make more informed decisions. It should also result in changing some expectations regarding pricing, volumes, and other aspects of digital ad campaigns. As our industry hits its 25-year mark, there's a lot of change to come…
Dennis Buchheim, EVP and GM, IAB Tech Lab
Improvements from social channels and user experience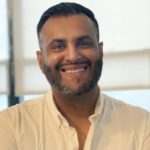 One very welcome trend from this past year is that the big social media platforms have started accepting independent, third-party verification and authentication of their inventory quality. This greater transparency offers advertisers more measurement parity among different ad buys and a better view of the media supply chain across campaigns and platforms. In 2020, we'll see these walled gardens continue to improve by providing even greater access for third party measurement providers.
That being said, while many platforms have started going in the right direction, content consumption habits are constantly evolving. The industry will need to continue to be vigilant about verification as users migrate to newer platforms like Reddit, Imgur and TikTok. Brands are expecting more of a data exchange between these platforms so they can better track performance across all channels and social media companies are finally taking the first steps to address this concern.
Transparency concerns don't just apply to social channels. The internet, overall, is under siege as a sustainable marketing platform. The paradigm of consumers accessing free content in exchange for viewing brand promotions requires online advertising to perform but technologies like ad blocking and new cookie policies have put that in jeopardy. Publishers and advertisers shoulder some of the blame as over 90% of consumers say ads are more intrusive today then they were just two years ago. But the ad industry has recognized consumer irritation and is taking steps to promote higher quality ads and ad formats. As the industry looks to improve the user experience, and brands work to protect themselves against negative situations across the expanding digital ecosystem, the opportunity to leverage the data from transparency around media quality to drive performance across channels moving forward is massive.
2020 presents many challenges for players in the space but our industry is nothing if not dynamic, and by setting a baseline for quality, challenging the status quo and aligning digital activity to actual business outcomes, we can continue to thrive.
Tanzil Bukhari, managing director EMEA, DoubleVerify
Log-level data becoming the table stakes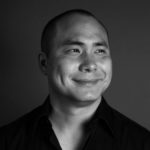 Transparency was the industry rallying cry for 2019 and with it came the demand for more granular information about what goes on during a programmatic campaign. We'll see more of this in 2020. Log-level data will become table stakes for DSPs and SSPs who want to work with major brands. Programmatic buyers will expect more information about the bidding landscape, including what price competitors are bidding at in order to adjust their pricing plans accordingly. Access to LLD will also put auction mechanics like first and second price auctions under the microscope to ensure they're being honoured. This could lead to the exposure of a few more fraud scandals that we'll talk about for a few weeks and then forget about.
2020 will be technically the third year of our new post-GDPR privacy era. For that, we'll see more states roll out their own versions of GDPR/CCPA, further fragmenting an already complicated privacy landscape. Overall, access to more granular data combined with more restricted ways in which we can use that data will leave a lot of grey area that brands, publishers, and technology providers will need to navigate carefully.
Sam Kim, CEO, Lucidity
Stop advertising on unsafe domains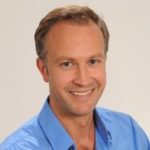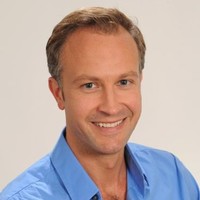 In 2020 the message needs to be loud and clear: stop advertising on unsafe domains. We know that criminals use malware to steal personal information, send spam, and commit fraud.
We also know that a worryingly high percentage of high risk websites and apps host malware. The implications of this are that pirate sites are generating revenue through advertising appearing next to stolen content, but more concerning is that they are also helping the wider spectrum of cyber crime to flourish. If 2020 is really going to be the year in which we truly put consumers first, the industry has to take active steps to stop funding ID theft, data miners, key-loggers, browser hijackers and profile builders. It is time to be fully transparent, compliant and protect both your brand reputation and your customers safety.
Peter Szyszko, CEO, White Bullet
Be transparent or risk being called out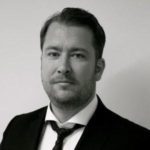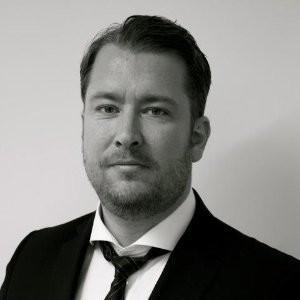 There is no escaping the fact that momentum has been building in 2019 on the industry to deliver transparency. 2020 is going to see this reach a peak in which if you cannot deliver transparency throughout the entire supply chain, then it is likely that you will be called out. Ebiquity recently reported that 65% of Britain's top 100 advertisers ran in potentially brand unsafe environments in the first quarter of 2019 alone. The fallout of this was ad spend wastage and loss of both revenue and trust from consumers in those brands. This is then backed up by a report by TAG in which a significant percentage of consumers would limit or stop their spending on brands who fail to exercise caution in their media placements. The answer is simple: be transparent, deliver brand suitability and assure brand safety throughout every ad traded in 2020.
Mattias Spetz, MD EMEA, Channel Factory
Movement to CPI+ model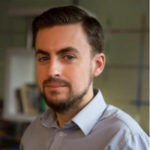 The expectations for 2020 are that we will see a move to CPI+, a reduction of fraudulent activity, and the identification of new partnership opportunities for mobile marketers.
In order to achieve this, mobile marketers will need to focus on managing all their partnerships in one place and gaining access to the emerging partnership economy. This will not only help them identify new growth opportunities beyond search and display ads, but also manage these new partnership life-cycles from discovery and recruitment to optimisation.
According to eMarketer, 87% of new app users never open the app again after seven days. Furthermore, 25% of all app installs are fraudulent or misattributed. Due to the prevalence of installs that are either fake or do not result in engagement after the initial download, mobile marketers have been challenged with seeing a return on their advertising and marketing spend. Let's hope that in 2020, mobile marketers can manage their acquisition strategy at scale by focusing on direct relationships and quality. They will make the move to paying out by a CPI+ model that looks at post-install engagement versus traditional CPI. All these strategies will cement mobile partnerships as a significant, and more accountable, revenue stream in 2020.
Owen Hancock, Marketing Director, EMEA, Impact
Applying critical thinking to audience data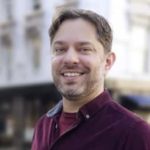 In 2019, the industry has focused heavily on increasing supply path transparency. Buyers and sellers have both wanted to have a more complete view of the market, to identify bad actors and gain efficiencies. Ultimately, this boils down to trust and performance.
In 2020, savvy marketers are going to apply this same critical thinking to the audience data they buy. Where has the data come from? How was it produced? How was it scaled?
The dark secret of data is that most of it is rubbish. If you watched a video about the Cybertruck's "unbreakable windows", congratulations, you're now classified as a Tesla enthusiast! If you read a forwarded article from The New Yorker, congratulations, you may be a high net worth individual! These passive actions define how many audience data segments are built today and they're not reflective of true behaviour or intent. They don't show what people actually do in real-life.
The savvy marketer of 2020 is going to expect better. Audience data will continue to be difficult to measure and companies that provide better transparency across the supply chain and how their products are built will succeed. Marketers should look forward to more accountability from their partners over the next 12 months.
Aaron McKee, Chief Technology Officer, Blis
We need to agree on what transparency means, but that "we" is everybody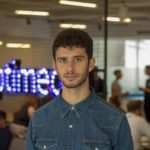 The push towards ever-greater transparency will not slow. This is a good thing. But different parties are pulling in different directions. Advertisers are, actually, broadly in agreement that this is about maximizing effectiveness – but advertisers are no longer the only people with a stake in this debate. Transparency in digital advertising is now a matter of public debate, and therefore, a question of public policy. GDPR was indicative of how disruptive this can be to advertisers. The Competition and Markets Authority report into online advertising will be an early indication of how this issue will continue to develop in 2020.
Thiago Correa, head of performance media, Zenith
CMO's Tackle Ad Fraud and "Fake Views"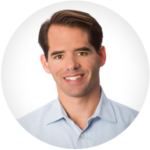 According to a recent report, global ad fraud is predicted to cost an unprecedented $23bn this year. In May 2019, the ANA released a study reporting that advertisers are starting to break down the pervasive fraud that riddles the digital ad world. However, with losses still projected to total $5.8B due to bot fraud this year (only an 11% decline from 2017), advertisers have a long way to go before they'll win this battle. This growth shows no sign of slowing down as we move into 2020—the amount of fraud will only increase.
Unfortunately it's not easy to win the battle against ad fraud. CMO's must keep abreast of the latest developments. Being up to date means you can be quick to react so they can choose the right strategies for tackling each issue. For instance, just as AI powered tools like contextual image recognition and text analysis are used to combat brand safety threats, using techniques like supply path optimisation and relying less on open exchanges need to become a force of habit when tackling ad fraud.
Wesley MacLaggan, SVP of Marketing, Marin Software
Ad FraudSupply SideTransparency