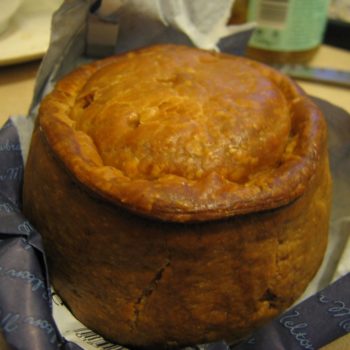 It is that time of year again; yes it's prediction time. The year 2020 is going to be pivotal for digital marketing. There is a confluence of trends happening right now, that will shape the next twelve months ahead, which hasn't been seen in over a decade. And it will have broad consequences for everyone. Below are my 20 predictions for the year ahead.
1. The PIE (programmatic-is-everything) doctrine takes hold
2020 will see a re-think of 'programmatic'. For over a decade 'programmatic' has been synonymous with web-based display, and has been specifically defined by retargeting. In the next twelve months we will see a shift in how we define it. Programmatic should really be about automation, and data activation in media buys.
As I see it, all biddable media is programmatic. Search. Social. Transactional platforms (Amazon). Web-based display and video. Audio. CTV. DOOH. In-app. Marketers need to understand that programmatic is not a display channel and just another line on a media plan; it is critical to their overall media-buying strategy.
The four obvious consequences of this new PIE doctrine include:
- Even more media spend shifts to data-driven digital platforms.
- An acceleration of in-housing among the top spending brands.
- The erosion of the rebate economy on which holding cos so desperately depend.
- A fundamental change in the current media buying supply chain.
2. Ad tech innovation attracts more investment in 2020
Ad tech needed a slap in the face to wake it from its slumber. For too long we relied on a mechanism that ultimately isn't fit for purpose in the privacy age. Now we have the opportunity to re-imagine what digital advertising could look like. There are so many great companies building the next generation of ad tech that puts users and privacy first.
And they are raising significant amounts of money. Only this month, French ad tech company, Ogury, raised USD$50m (£38m) to build out its consent-based platform. Expect to see new companies pop up too.
Ad tech is not popular with VCs right now. But with a proper, full-blown existential crisis in digital marketing, there has never been a bigger opportunity to innovate. In 2020, smart money will come back to ad tech. Welcome back gilet-wearing VC guy.
3. In-app ascends the programmatic throne in 2020
Privacy and ITP will result in a lot less web-based programmatic inventory being available to buy. As a result, media spend will flow the path of least resistance.
In-app will become attractive to data-driven buyers in 2020. Both iOS and Android still have a persistent ID (for now), and most media suppliers are making buyers aware of their in-app inventory.
Gaming, which represents 33% of all app downloads, will attract more agency spend, as they scramble for rudimentary measurement, frequency capping and targeting. Inevitably, In-app is going to be the go-to for the programmatic buyer in 2020.
4. Google leaves the door ajar for behavioural targeting in display
Google is walking a tight line when it comes to privacy and preserving a competitive landscape in online display. It is the last of the scaled browsers allowing the use of third-party cookies. The TCF obviously legitimises cookie use in digital advertising and measurement - and Google has signalled that it wants to be included. Google is also playing nice with the industry on CCPA compliance, having told the industry that it will integrate with IAB Tech Lab's CCPA Compliance Specs by the Jan 1st deadline.
Despite the public declarations, there does appear to be a schism between Google's internal advertising and technology teams. Doubtless, the Chrome team wants to add ITP functionality for its users. The ads team, on the other hand, would prefer the status quo. It's a messy compromise - and WE all hope it remains that way.
The industry looks like it might somehow muddle through this privacy crisis. But in the end it doesn't matter what directives and the assorted DPAs restrict, the power ultimately lies with the browsers. They will dictate what constitutes privacy on the web-based internet - except of course in APAC.
In many of the APAC markets, in-app represents up to 80% of internet traffic. Android also controls about 83% of the OS market in the region. For those reasons APAC is not as concerned about privacy - in the short term - as the US and Europe. My advice to ad tech cos in the US looking at expansion in "Fortress Europe": skip Europe and head straight to South-East Asia (particularly if your business is dependant on behavioural data).
Some would say we now serve at the pleasure of Google. But I see it as another incentive to innovate.
5. Sorry to say this, dear reader: but ITP is coming to Chrome in 2020
There is one constant in digital marketing: Google does what's best for Google. It has always been thus. With that in mind, Google will introduce some sort of ITP in its Chrome browser next year, giving users the visible option of toggling 'off' and 'on' the use of third-party cookies.
There will likely be some anti-competitive blow-back for the big G and a strain on display revenue in the short term. Ultimately though, Google remains the master of contextual and intent-based search. It also has hundreds of millions of logged-in users across its utility, web-based products. In the land of the blind, the one-eyed man is ad tech king.
I don't think this will be a complete disaster, as money will flow elsewhere. BUT BE WARNED, this is coming your way.
6. The biggest 2020 ad tech opportunity is: monetising ITP traffic
Safari has neutered the third-party cookie. Firefox has firebombed it. And Chrome is likely to gut it by year end; 2020. So how do we do data-driven 'in the dark'? Marketers cannot ignore large swathes of the web just because antiquated KPIs can no longer be met. Matching IDs isn't going to move the needle on outcomes.
My sense is smart solutions will be built around a combination of contextual, innovative data targeting and advanced machine learning. It might not be as good as cookie matching in the short term, but it will certainly go a long way to filling the void.
This could be the start of something beautiful.
7. More women ascend to ad tech senior roles in 2020
There are more women than ever getting senior roles in ad tech. Recently we have seen Megan Clarken become CEO at Criteo, and Kristina Prokop appointed to the top role at Eyeota. Kim Perell continues to successfully lead Amobee's global ad tech business. 2020 will see even more women appearing in senior positions (announcements pending). This will encourage a whole new generation of talented women rising to the top ranks - which is good for everyone's business.
8. Two become one: buy- and sell-side display converge
Tensions will simmer in the programmatic ecosystem, as DSPs and SSPs battle for direct access to both supply and demand. We're already seeing some DSPs try to access supply via the header. To protect themselves SSPs will likely embrace SPO deals with holding cos to guarantee direct spend. It's hard to predict how this will play out. I see a consolidation of the supply chain with M&A between buy- and sell-side tech. A prediction here: a public DSP will take out a public SSP in the coming 12 months.
9. AVOD kickstarts CTV outside the US
CTV is still very nascent outside the US. That will change in 2020. With SVOD about to crash on the rocks of peak subscription, AVOD will become popular. Ad-funded content will be back in vogue with media businesses, fuelling 2020 growth in CTV outside the US. The arrival of Hulu internationally, as well as the launch of local solutions, will accelerate CTV adoption among TV buyers. The bullshit and insulting narrative that 'advertising is for the poor' will die a death thankfully. Because, you know what, TV ads are great - even the ones made for £100 …
10. A thousand walled gardens will bloom in 2020
First party is everything in the new privacy world. As a result, we are going to see an explosion in the number of walled gardens appearing in the digital media landscape. This will be good for those with logged-in data. Premium environments with these opted-in users will become hard to find and will, as a result become a go-to for brands.
11. Universal login helps premium pubs build the ultimate walled garden
The universal login gets deployed at scale in 2020. Premium publishers in country markets will come together to give users seamless access to content. This will help scale data-driven buying across European publishers. I think this is where the future of publisher co-ops like Ozone Project lie - in helping to blunt the hegemony of the duopoly in digital marketing.
12. The rise of the utility publisher in 2020
The rise of the utility publisher is inevitable in a privacy-first world. As I said before, logged-in data will be table stakes in the digital marketing economy. Those that don't have it are going to struggle; those that do have it will thrive. Utility publishers, unlike text-based publishers, have logged-in users at scale. Super apps, like Gojek and Grab in Southeast Asia, are great examples of this. Both are poised to become big ad businesses.
It's not just the simple banners in-app that are interesting though. The malleability of these entities is attractive for ad tech vendors. Scout24 in Germany is building a layer to help its clients buy across different channels using first-party data. It's evolved audience extension.
Utility publishers (see prediction no. 10) will power most of this walled-garden growth.
13. The independent service layer thrives in new fragmentation
A thousand walled gardens means a thousand more headaches for brands. Beyond the in-housing process, brands are still going to need a service layer to figure out how to scale across data-driven supply sources, manage and activate data, and build robust attribution models. The golden age of the independent agency/consultancy could well be the trend of the coming decade, as the holding group model slowly comes apart.
14. Day of reckoning for the holding group model (but not until 2021)
2020 will probably be a relatively good year for holding groups with the US presidential election and Olympics taking place. 2021, on the other hand, could well be a car wreck. The confluence of trends, such as media digitisation, in-housing, and the rapid move to data-driven marketing are putting the hold co model under incredible strain. Can the move to high-margin, project-based revenue come fast enough? Can they compete with the consultancies? Only time will tell. Some hold cos will survive with an evolved model; while others will be eaten up by PE firms looking for value.
15. Contextual (momentarily) becomes the non-Google targeting proxy
Context will become the proxy for digital media-buying - for a while. Until we can scale alternatives to the current cookie-based targeting, context will be pre-eminent.
16. Emergence of panel-based measurement in web-based display
Cookie-based measurement is challenged in this new privacy-first era. One of the gems to emerge out of this year's ATS Singapore event was Dr. Boris' idea as to how we might solve the measurement issue in digital display. Boris suggested the measurement issue could be solved by a scaled panel-based solution. It's an elegant solution that could solve so many problems. I am not going to argue with Boris here.
17. Attribution, a serious blind spot for digital marketing in 2020
With all this talk about the death of third-party cookies, attribution has weirdly been left out. How can that be the case when it underpins so much of media buying activity. Clearly, attribution is going to be a massive blind spot for the industry going forward. It's such a gaping opportunity for ad tech to solve. Expect to see big investment in this area. With a thousand walled gardens to stitch together and billions in spend to measure, the addressable market has never been bigger.
18. Brands become publishers; publishers become brands
Brands with first-party data are going to look at spinning out media businesses because the opportunity is there. As scaled cookie-based buying becomes more difficult, media spend will need to go somewhere. Could health and beauty retailer, Boots spin up a scaled media solution? Of course it could. As brands become publishers, I can see publishers developing new brands. Pubs need to diversify revenue. A direct-to-consumer pivot for publishers is inevitable given the impending decline in ad revenue.
19. Audio: a hub of innovation in 2020
CTV is all the rage in the ad tech world. Everyone wants to be in connected television - unlike data-driven audio which is is akin to the 'red-headed child' of ad tech. That will change in 2020 as measurement and targeting gets standardised. There is a serious opportunity in audio given it is mostly contextually targeted. New formats will also emerge, which will open up new monetisation for publishers. Exciting times indeed.
20. DOOH evolves beyond the fixed mindset of the OOH industry
OOH stalwarts hate the word 'programmatic'. I am not sure why. It could be seen as inflexible thinking on the part of a legacy industry. But I think optics are the problem here. DOOH will focus on automation and targeting in 2020 as a means to evolve the multi-billion dollar media channel. This will open new opps for buyers, helping to grow spend. All will benefit.
I look forward to seeing you all in 2020.
Ad TechPredictionsProgrammatic