Safari Blocks Third-Party Cookies; Contextual Ads "More Engaging"
by Grace Dillon on 27th Mar 2020 in News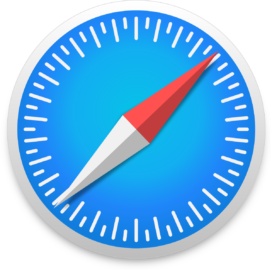 In this weekly segment, ExchangeWire sums up key industry updates on ad tech from around the European region. In this edition: Blocking third-party cookies becomes default on Safari; study finds contextual ads more engaging & memorable; OnAudience.com develops brand taxonomy; ASOdesk raises USD$1M; and DoubleVerify Partners with Ad Council to Address COVID-19 Crisis.
Blocking Third-Party Cookies Becomes Default on Safari
Apple's Safari has become the first mainstream browser to automatically block all third-party cookies. The feature is included on the latest versions of the web browser available on iOS, iPadOS and macOS, which were released on 24 March.
The new measure should make browsing more secure for users by making it more difficult for hackers and even pushy advertisers to access their data. The new feature will stop cross-site request forgery attacks, prevent auxiliary third-party domains being used to identify users, and should put an end to sites monitoring user behaviour through login fingerprinting and even by assessing the state of users' anti-tracking prevention.
The move puts Apple ahead of rival Google, which announced in January that it aims to implement the same measure to its Chrome browser by 2022. The measure will form part of the search engine's Privacy Sandbox project, which is designed to make Chrome more secure for users.
Study Finds Contextual Ads Are More Engaging & Memorable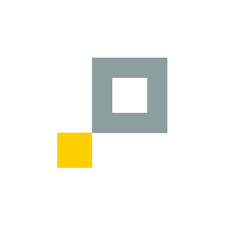 A study conducted by AI company GumGum, Inc. has given insight into how an ad's contextual relevance to content influences consumers. Conducted in partnership with neuroanalytics company SPARK Neuro, the study found that ads with the most contextual relevance elicited 43% more neural engagement and 2.2 times better ad recall. It also revealed that contextually relevant ads inspired a statistically significant increase in purchase intent.
"We know that contextual targeting done right delivers the reliable results that brands need, especially as the industry searches for solutions in the wake of the cookies' demise," said GumGum CEO Phil Schraeder. "What's significant about these findings is that they clearly show why contextual is so effective: Neural engagement is a big driver of direct response performance, memorability supports branding plays and purchase intent moves the needle for both branding and direct response."
As governments place meaningful restrictions on how brands can collect and share user data and major browsers sunset the cookies that have long fuelled behavioural targeting, advertisers will need other reliable methods for reaching consumers on the open web. Contextual targeting, which has benefited from major advances in AI-powered content analysis technology, is an obvious choice because of its user data-free nature. Whilst some advertisers still view contextual as old-fashioned, the results of this study should dispel such concerns.
OnAudience.com Develops Brand Taxonomy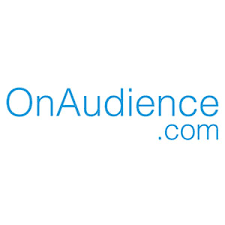 OnAudience.com announced the release of a new brand taxonomy this week. The new glossary includes over 270 high-quality brand segments divided into categories, such as Automotive, Electronics, and Financial Services.
The brand taxonomy will allow marketers to optimise their advertising by choosing which segments to reach out to. This includes the over 15 million user profiles interested in BMW; the 14.5 million profiles that are looking for information about Samsung; or the more than 4.8 million profiles interested in Dior products.
To categorise domains into specific brand segments, OnAudience.com applies its proprietary model, which uses machine learning algorithms: the classifier reads and analyses content from websites and uses this to establish which brands users are interested in.
Companies are now able not only to show ads to the specific audience but can also deliver messages to specific groups, such as premium product users.
ASOdesk Raises USD$1M
Moscow-based ASOdesk has raised USD$1M (£833,458) of funding from Embria. The company, which helps developers make their apps more discoverable across both iOS and Android, began as a thesis project in 2016. Now an up-and-running business, ASOdesk provides tools for App Store Optimization (ASO), competitor Insights, app monitoring, and store analytics and has already become a leading ASO solution in CIS countries. ASOdesk is used by more than 25,000 mobile app developers from 80 countries and is used by the likes of ABBYY, Yandex, OneTwoTrip, LovePlanet, Zimad, and Kaspersky.
ASOdesk estimation is based on a prediction model that analyses search queries and app installations connected to the service. They track over 20 million search queries in 100 countries to find the position in app store rankings on any given day and predict the popularity of searches.
"We weren't looking for an investor, but a strong business partner. As we understood that we have a lack of competence in business structuring, marketing, and international sales, so Embria became the perfect partner for us, as they have relevant experience both in App Business and B2B," says co-founder and CEO, Sergey Sharov.
The company will use the cash injection to fund active product and team growth, as well as to maintain its standing in the CIS market and to expand into Europe.
DoubleVerify Partners with Ad Council to Address COVID-19 Crisis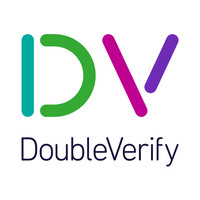 Leading digital media measurement, data and analytics software platform DoubleVerify ("DV") has partnered with the Ad Council in response to the COVID-19 pandemic.The partnership, in collaboration with the White House, U.S. Department of Health and Human Services (HHS) and Centers for Disease Control and Prevention (CDC), will see DV leverage its media authentication technology to extend the reach and impact of critical coronavirus response messaging being developed by the Ad Council – helping to connect audiences with life-saving messages, and critical education and information.
The move follows formal guidance issued on March 16th by DV, outlining concrete steps advertisers can take to adapt their brand suitability strategies and ensure their advertising runs on trusted news publishers. The initiative supports DV's broader mission to promote a sustainable ad ecosystem that supports advertisers and publishers alike – helping to build a better industry.
DV's technology analyses all characteristics of an ad impression in real-time to ensure compliance with a brand's delivery standards. In instances where an impression does not meet a brand's criteria, DV will begin showing new creative in support of the Ad Council's coronavirus response efforts – which drives audiences to www.coronavirus.gov, a centralised resource that includes up-to-date information on the crisis.
In addition to DV, Amazon, Apple, Facebook, Google, Pinterest, Snapchat, TikTok, Twitter, and Verizon Media, among others, are also partnering with Ad Council – offering a combination of donated media, technology, content, and services.
Also in the news
– PubMatic infographic: Impact of Covid-19 on global ad spend
– Global marketing executive Jamie Gutfreund joins Anzu.io as strategic advisor
– EMEA travel trends Around Covid-19
– Silverbullet Group supports Save The Children with pro bono campaign