A Global Partner for Cross-Channel Programmatic: Q&A with Michael Barrett, Rubicon Project
by Grace Dillon on 1st Apr 2020 in News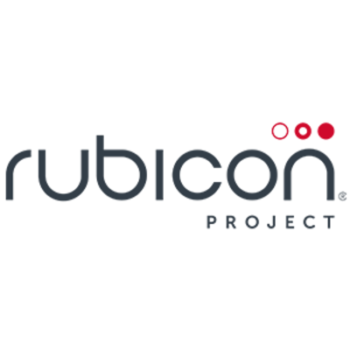 Michael Barrett, CEO of Rubicon Project (pictured below), talks exclusively to ExchangeWire about the company's merger with Telaria, announced today [1 April, 2020] and what it means for the industry at large.
1. What are the main industry-wide ramifications for the Rubicon Project-Telaria merger? How will the combination of the businesses benefit publisher- and buyer-clients?
Buyers and sellers are increasingly looking for an independent, global partner with the tools and expertise to help them do business programmatically across every format, including CTV. That's what this merger delivers for the industry.
2. How will the group's combined expertise be applied programmatically across different channels, such as CTV, display, audio, and mobile?
Though both companies bring premium publisher relationships to the table, they also bring complementary skills. Rubicon Project has spent years building a robust, global infrastructure designed to transact enormous volumes of traditional programmatic formats. And Telaria is the clear leader in CTV, with specialised tools for sellers in that area. As we come together, the ability to combine those offerings under a single user interface, while supporting all the innovation Rubicon Project has supported through Prebid.org, will be a really powerful thing.
3. How has the outbreak of Covid-19 affected the merger preparations, and how will it affect the combined business as a whole?
This is certainly not how we drew it up. The largest challenges are social: You can't hug it out, you can't celebrate with a champagne toast. Everyone understands how extraordinary these circumstances are, but they don't change our core reasoning for the merger.
I already mentioned the companies' complementary skills, and you can add to this that at the end of 2019, we had a combined cash balance of USD$143m (£113.9m). In short, each company was strong on its own, but we're even stronger together. This is even more important in a challenging market such as this, and it positions us well for when the market recovers.
4. How should the supply side prepare for the contraction of the global economy in the wake of coronavirus? What are the preeminent areas of opportunity, and how can the sector best assist publishers, brands, and ad tech partners, throughout this period of uncertainty?
The industry is being flooded with supply right now, so simply adding more units is not an effective way for sellers to increase yield. Though ad spend in certain areas might be down, advertisers still want quality audiences, so we're counselling all our clients to partner closely with us to ensure their setups are completely optimised and granular, and also take full advantage of our media planning teams to create high-value audience packages.
The other thing I should mention, and I'm not the first to say this, is that buyers who want to support our industry during this time and ensure that high-quality publishers make it through the storm should consider removing coronavirus-related keywords from their block lists. The news is so deluged by this topic that - with a few exceptions - it's hard to imagine a consumer holding it against a brand because it appeared next to coronavirus content.
5. With streaming and CTV demonstrably on the rise as a result of social distancing, can the medium maintain its momentum once these mandates are lifted?
We see the increase in streaming and CTV viewing right now as a tipping point for the medium. Even though viewing will decrease when people go back to the office, and especially as sports come back online, what will remain is an even greater sense of comfort and familiarity with CTV in a world that was already moving away from linear television.
6. What will the combined business do to ensure that fraud within the comparatively loosely-regulated CTV space is limited, with reference to recent investigations into Roku?
Fraud in CTV is still rare, but as the format grows and more ad spend moves in, it's an unfortunate reality that bad actors will try to infiltrate. The good news is that industry initiatives with regard to transparency and fraud are comprehensive and getting stronger all the time. The key players are working together, but it's up to technology providers to be active in flushing out bad actors and to keep the ecosystem clean.
Publishers and advertisers have to hold their technology partners to high quality standards in this area. Both Rubicon Project and Telaria work with leading companies such as Pixalate and WhiteOps to scan and pre-filter requests to keep fraud out of our systems. It takes constant vigilance for us, but it's always a priority.
Cross-ChannelCross-DevicePublisherTV