Nano Interactive Announces Funding for Global Expansion of Intent Targeting Platform
by ExchangeWire PressBox on 8th Apr 2020 in News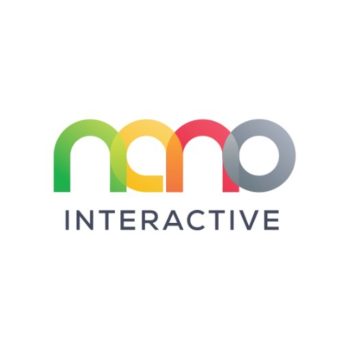 European leaders in intent targeting Nano Interactive Group Limited ("Nano") have announced new funding of £5.5m to further boost their privacy friendly targeting platform. Nano received £5.5m in capital investment from Maven Capital Partners, Clydesdale and Yorkshire Bank and existing investors Foresight Group. The investment will enable Nano to expand its business into the United States and invest in rapid expansion of its award-winning AI-driven intent targeting platform.
To date the group has already delivered over 2,000 campaigns across mobile, video and display through its award winning platform which connects brands with premium publishers and allows advertisers and agencies to target against a range of live intent signals in a way that prioritises user privacy. Amid the recent disruption caused by COVID-19 and surge in online media consumption, it is more important than ever for brands to stay relevant, appear in quality environments, and build brand equity. Both advertisers and publishers want to work with innovative platforms that can help them to get the best results whilst fully respecting the privacy of their users.
Niall Moody, Trading Director, Nano Interactive UK, commented. "This investment comes at a time of huge change for us as an industry and for society as a whole. We are grateful for the confidence shown in us at this time. We believe the investment will allow us to continue our mission to support advertisers and publishers towards a new and more sustainable way of working together. We are driven by a vision of the future where users see relevant advertising without compromising their privacy choices, publishers continue to be paid fairly for their content and brands can reach receptive audiences at key moments of intent."
Carl White, Co-Founder and CEO (pictured), Nano Interactive, commented, "It is our plan to use the investment to specifically build out our platform for advertisers and publishers and for further expansion of our commercial activities into the US. With the recent disruption from COVID-19 it is a huge endorsement of the business for us to receive such significant investment at this time. Our privacy-centric platform focuses on live intent rather than identity and this initiative has been really well received in the last 18 months. Difficult market conditions often provide an opportunity for innovative products to come to the fore and we believe that this will be the case for Nano Interactive."
Luke Matthews, Investment Director, Maven Capital Partners commented "Maven is delighted to support Nano as it embarks on a program of growth. Nano have built an innovative and successful intent targeting platform in the challenging and fragmented European Marketplace and are already working with many of the leading global brand advertisers. The senior team built by Carl and Christian bring formidable market experience to the business and have developed a strong global strategy. Nano has achieved impressive growth to date and we look forward to working with the team as they expand their platform"
Usman Ali, Director, Growth Finance at Clydesdale and Yorkshire Bank, commented, "Nano Interactive Group has seen significant growth from blue chip brand advertisers in the last couple of years as it has a USP of offering a more transparent, real-time alternative to other vendors in the current market. The business therefore has tremendous growth potential and our latest funding package will help catalyse this. It's an exciting time for Nano and I look forward to seeing how the business uses this latest cash injection to evolve and expand into new markets across the globe."

Nano Interactive
Nano Interactive are leaders in targeting without the use of personal identifiers. Since launch Nano has delivered over 2000 campaigns for leading brands across mobile, video and display and continues to powerfully connect brands with relevant audien...
Powered by PressBox
AdvertiserAIPublisherTargetingUS