PubNative Shares Insights on the Impact of COVID-19 on Mobile Ad Spend
by ExchangeWire PressBox on 21st Apr 2020 in News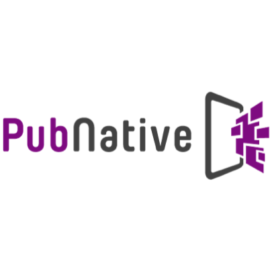 PubNative, a global mobile monetisation platform, published a report on the impact of COVID-19 on mobile ad spend. Exploring company data from November 2019 until March 2020, PubNative ranks the top 17 app categories by ad spend and investigates the development of ad spend per category in their top 11 highest-grossing countries.
Depending on both cultural backgrounds and the different dates of the COVID-19 outbreak, top app categories in terms of ad spend varied greatly among the different geographic locations.
While in Korea and Japan Productivity apps ranked the highest since November 2019, the Japanese market spent more budget on gaming apps in February 2020. In Korea, the most recent data shows the growth in ad spend for the categories of Lifestyle and Health and Fitness.
In Europe, Games and Entertainment always ranked in the top 3. Here, ad spend on Productivity apps increased in February. One of the noteworthy changes in app categories is the emergence of the Gambling category in France in March.
In North and South America, News apps became more important in the past two months. The gaming segment still remains steady on top, closely followed by Entertainment.
Key Statistics from the Report:
Top 3 Categories in Ad Spend overall:
1. Games
2. Entertainment
3. Productivity
Top 3 Growing App Categories overall (% Change):
1. Finance (+ 71.74%)
2. Social (+ 56.31%)
3. Lifestyle (+ 35.68%)
Bottom 3 App Categories overall (% Change)l:
1. Books (-73.58%)
2. Health & Fitness (-68.60%)
3. Dating (-55.73%)
For more insights, visit PubNative's blog or download the infographic here.

PubNative GmbH
PubNative, now part of Verve Group, is a mobile publisher platform and programmatic ad exchange, providing advanced monetisation solutions for mobile app developers. With its proprietary cross-format optimisation technology and mobile in-app bidding …
TagsAd SpendAppsMobileMonetisation