Conde Nast Launches Data Offering; SoftBank Posts Worst Financial Results
by Grace Dillon on 19th May 2020 in News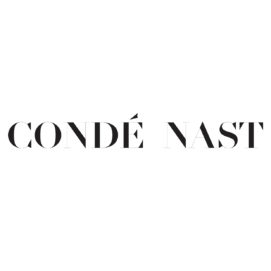 In today's ExchangeWire news digest: Conde Nast launches a new data offering to help advertisers target their key audiences; SoftBank reports a loss of $9b, making last fiscal year their worst ever; and CTV sees ad impressions steady after Q1 fall.
Conde Nast launches new data offering to advertisers
Publisher giant Conde Nast has released a new data offering to its advertiser partners. The new platform uses the first-party data of Conde Nast's US and international users to divide its audience into three prime categories, helping advertisers to home in on their target audience.
Conde Nast has launched the offering to help brands maximise their digital marketing presence at a time when Coronavirus has pushed virtually all forms of shopping into e-commerce. The three audience segments, titled "Now, New, and Next" have been set up to divide users by their purchasing needs and wants, and uses interaction and purchase history information to predict consumers' future behaviour. "Now" users are those whose purchasing habits have continued; "New" are those who exploring new brands; and "Next" are consumers who are gearing up for a shopping spree once lockdown measures are lifted.
Whilst created to help brands weather the COVID storm, the publisher's offering could also tackle the issue of targeting in a post-cookie world; the impending demise of the third-party cookie means that first-party data is more valuable than ever before, and Conde Nast is not the first publisher to make a credible offering in recognition of this.
With the publisher already reporting growth in its digital traffic and video views, the "Now, New, Next" offering could prove a successful addition.
SoftBank reports worst ever financial performance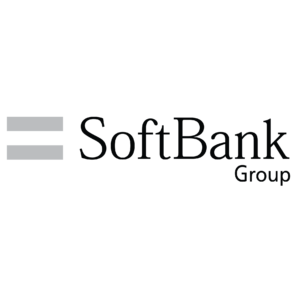 Japanese holding behemoth SoftBank has reported its worst ever financial performance this year. The firm's Vision Fund, which boasts 88 companies on its books, reported losses of
USD $14.2b (£11.6b) against gains of $13.4b (£10.9b) in the fiscal year ending on 31st March 2020. Whilst only $200m (£163m) of the anticipated loss has been realised compared to $4.9b (£4b) of expected gains, the investors nonetheless saw the firm's internal rate of return fall to -1%.
Performance varied across the Vision Fund's portfolio, with Guardant Health and Slack, which made its IPO last year, reporting gains of $1.67m (£136m) and $605m (£494m) respectively. Others failed to see such success, with Uber emerging as the worst-performing company, accounting for around 10% of the firm's total loss.
The fund's worst ever financial performance can be attributed in now small part to the wider economic crisis sparked by COVID-19, which has seen much of business flounder, if not grind to a halt entirely. It will be interesting to see whether these results prove to be a blip for SoftBank, which backs several ad tech businesses, including mobile monetisation platform Cinarra and digital marketing solutions firm Generate, Inc., or whether they could spell trouble ahead.
CTV sees ad impressions grow after Q1 decline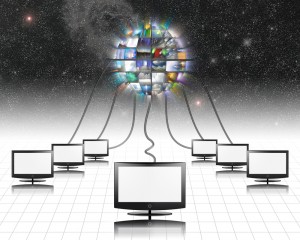 The number of ad impressions gained by connected TV (CTV) is growing in the US after hitting their lowest point in 2 years during Q1. The medium experienced a 21% decline of ad impressions compared to Q4 2019, making up just 37% of total ad impressions during the first quarter of this year.
The research, conducted by Extreme Reach, found that this downward trend had continued into the first fortnight of April, falling to 29% of the total number of impressions, due in some part by consumers shifting towards mobile for entertainment. However, the sector has seen a resurgence in its share since the latter half of the month, reaching 42% by 11th May.
The fluctuation is undoubtedly a result of the financial uncertainty caused by Coronavirus. However, with more and more of the country's population staying inside, demand for in-home entertainment has given CTV an opportunity to recover. Senior director, video account manager at Extreme Reach, Mary Vestwig, said that CTV's performance during Q2 so far "suggests a return to a level of consistency indicative of a new normal."