Context is Everything: Q&A with Steven Filler, Union
by Grace Dillon on 26th May 2020 in News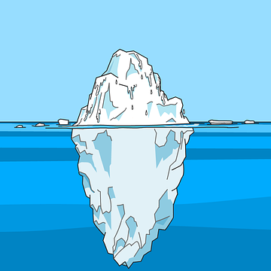 As the Coronavirus crisis persists, brands and advertisers are continuing to consider how to conduct themselves as the situation evolves. One key issues surrounding brands is that of propriety – is it appropriate to keep on advertising? If so, how should brands go about it? Steven Filler (pictured below), managing director at Union speaks exclusively to ExchangeWire about consumer reactions to advertising amidst the pandemic, and highlights how an understanding of local context can shape ad strategies going forward.
The power of context is something that the report really emphasises, with many consumers considering an ad's placement in their reaction to it. How do you think brands can incorporate differing cultural contexts into their marketing?
The first insight that came through loud and clear from the report is that consumers are clearly happy for brands to continue advertising, and in many cases it's fine for these ads to appear in COVID-19 related content.
However, what's also clear is that one size doesn't fit all and local context matters.
Brands need to be aware of how their product and vertical are viewed by the consumer, as acceptance levels vary by industry category, as well as by geography. The geographical nuances are both cultural but also in many cases based on the stage of recovery from the pandemic.
There was also a sense especially in southern European countries that consumers are not only accepting of advertising but they also see advertising as a symbol of the normality that we are all seeking right now and therefore want brands to be visible.
Coronavirus has made for truly unprecedented times. However, do you think that your report argues a case for incorporating local context into marketing as a rule?
I would argue that it's always been best practice for brands to balance global consistency with a consideration for local context.  Understanding and adapting to local market nuances can be the difference between success and failure, whether this manifests through creative and messaging adaptations, media selection, budget allocation or technology selection.
Working with partners who have an ear to the ground in each market certainly helps as there's no substitute for local teams to help global brands understand the mood of their people.
Social media usage has soared as consumers look for ways to keep in touch whilst under lockdown. Your report highlights a low level of consumer trust in social media platforms.  What does this mean for advertisers?
It's not surprising that users turn to social media to stay connected to friends and family or as they look for entertainment during lockdown, but the rapid rise in news consumption also highlights that people still rely on trusted content providers  to inform and guide them during this time of uncertainty, and there's a huge opportunity for brands to tap into this trust by association.
Our research confirmed that consumers' perception of a brand is more positive when viewed on a news or special interest site than on social media and video sharing sites reinforcing this common assumption.
News of Facebook's failure to provide substantial ad metrics, especially for video ads, is a particularly recent incident that caused a lack of trust in social media. What impact do you think this will have on the relationship between advertisers and one of the world's biggest publishers?
There have been a number of high profile measurement and brand safety issues across Facebook and YouTube in the past few years but brands continue to invest heavily at the expense of traditional media.
However, a number of positive articles and initiatives give me hope that this trend can be rebalanced inline with consumer consumption and trust and more brands will increase their investment in quality content providers.
Although the report highlighted that context of an ad is important, it also unveiled a lot of indifference from consumers. Do you think that brands should be concerned by this? If so, what do you think they can do to transform ambivalence into positive responses?
The report highlights that some of the traditional industry thinking needs to be re-evaluated and that consumers are often less sensitive than we assume, and perhaps the billions of news articles blocked by simplistic keyword strategies could be avoided.
It's clear that some content is sensitive to specific brands and brand suitability has to be viewed on a case by case basis but one aim of this research was to better understand the views of real people in a variety of markets to help inform brand strategies.
What key thing do you think brands should take from this report?
I think that brands should be take this report as an indication that it's ok to keep on advertising during a crisis. However, they should be aware that a one-size-fits-all approach isn't going to work, and must account for local context – it matters now more than ever.

Union
Union is a joint venture between 5 leading EMEA video technology providers that enables global brands to activate video campaigns on the sites that really matter to their local audiences. Union provides video content, monetisation and technology to t…