Cavai Announces Significant Growth Plans with Investment Partner, Unveils Senior Key Hires
by ExchangeWire PressBox on 8th Jun 2020 in News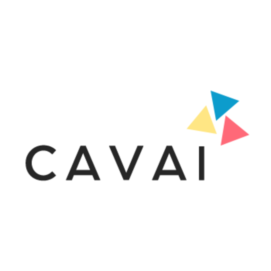 Cavai, the leading conversational advertising platform, has announced that following on from the investment of €1.5m from Norwegian state-owned investment company Investinor, they are expanding the European team with four key hires.
Cavai already has clients such as VISA, Santander, J & J, HP, Unilever and The Telegraph, as well as several large media agencies and the deal with Investinor is expected to drive increased significant growth potential. Investinor have invested €1.5m (£1.3m), which prices the company to NOK 60 million and sees them join other owners in Cavai including former global partner at Mckinsey Trond Riiber Knudsen, largest creative agency in the Nordics Try Creative and VC fund Stayer Invest.
"Conversational advertising is a new channel that allows advertisers to enhance both the branding and performance capabilities of online display and we are incredibly excited to be part of a company that is leading this new channel and delivering cutting edge advertising solutions to marketers," says Investinor investment director, Patrick Sandahl.
The investment has allowed Cavai to continue their rapid expansion across Europe, starting with opening an office in Amsterdam as well as four key hires of Sophie Gunyon, Rogier Lammers, Gabrielle D'Mello and Mikael Englund.
Sophie Gunyon joins as sales director, UK having joined from TI Media where she was business director across GroupM. Sophie has also held senior leadership roles at Collective, Tribal Fusion, Exponential, OMD, MPG and Saatchi & Saatchi. She has joined Cavai with the remit to increase revenue across all UK Media Agencies, working with in-house trading desks such as Xaxis and Amnet to drive understanding and uptake of Conversational Advertising.
Joining Cavai as commercial director Central Europe is Rogier Lammers who until recently was head of demand Benelux at SpotX. Rogier also spent nearly seven years at Improve Digital, where he led Business Development across the Nordics. Rogier will be responsible for the commercial business of Cavai across Central Europe; from managing current contracts to generating new business and partnerships.
Gabrielle D'Mello joins as the first conversation designer in the UK. Gabrielle is a highly skilled 'multidisciplinary designer' and has previously had artwork featured in London's OXO Gallery as well as being a creative at Wonderland Agency. Prior to joining Cavai, Gabrielle was part of a team who created branded designs and styling for Twitter MWC (Mobile World Congress) 2020 in Barcelona. Her unique role in Cavai will be to provide creative brainstorming of the client briefs to deliver maximum engagement and interaction of the ad and to also provide design and copy-writing of the conversational ads in the UK.
Finally, joining Cavai as director of growth is Mikael Englund. Mikael has held senior commercial roles at Widespace (Deloitte Fast 50 Europe winner) and recently at Unruly. Mikael will be tasked with establishing the Swedish market and then driving global revenue growth and new market launches.
"We are excited by the expansion of both the business and the team this year, which has been in response to the significant increase in demand by advertisers to be able to create conversational-style ads delivered in a chatbot-like experience on desktop and mobile. Sophie, Rogier, Gabrielle and Mikael each bring exceptional expertise and experience to Cavai and we are excited to be able to continue to build on the success that we already experienced across Europe," says Steffen Svartberg, CEO, Cavai.

Cavai
Cavai is a Conversational Advertising Platform, enabling conversations between advertisers and potential customers within the online display eco-system. Cavai display ads help to create deeper levels of consumer interaction and drive bottom line ROI …
TagsAd TechEuropeInvestmentNordics