White Bullet Announces Results of Health Check Across Leading Brands
by ExchangeWire PressBox on 23rd Jun 2020 in News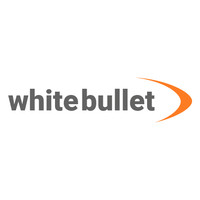 White Bullet Solutions, the digital marketing transparency experts, today (23rd June) announced that three quarters of major advertisers removed or significantly reduced their advertising on high-risk websites after a health-check from White Bullet.
The advertisers, who were among the 150 biggest spenders on websites known for running widely considered inappropriate content, had their digital advertising analysed in March and April. 
After advising them how to reverse this situation, White Bullet reassessed the same brands' activity in June using Ad Tracker, its own AI-driven ad-monitoring service.
They found that 57% of the brands had removed their ads from the high-risk websites altogether, while 18% had significantly reduced their appearance and a further 11% had shown a smaller decline. 
In total 86% of brands had lessened or eliminated the exposure of their digital advertising to high-risk content, which included IP-infringing, sexually explicit and age-inappropriate content.
Peter Szyszko, CEO of White Bullet Solutions said: "We know that greater brand vigilance against IP-infringing websites is still urgently needed, and the broader piracy picture didn't change in those two months, but 129 brands were able to change their brand's exposure and separate themselves from high-risk and pirate content in a few straightforward steps.
"This gives me real hope that with our help more advertisers can harness the power to clean up their advertising supply chain in a short space of time and significantly reduce the problem of misplaced online advertising."

White Bullet
Founded in 2012 by a leadership team of experienced intellectual property lawyers from the media and advertising industries, White Bullet offers companies IP risk protection, brand safety and full transparency on their advertising placement and digit…
TagsAd TechBrand SafetyBrandsContextDigital Marketing