New Employment Segments With Over 400 million Profiles from OnAudience.com
by ExchangeWire PressBox on 1st Jul 2020 in News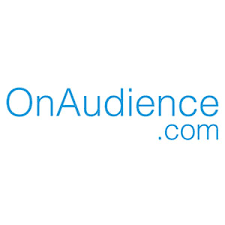 OnAudience.com, one of the world's largest audience data providers, prepared a new pack of segments that include over 400 million profiles connected to topics such as work, business, or career. Now, advertisers can easily reach users interested in marketing and sales jobs, the pharmaceutical industry, or IT and technical jobs.
The new pack of segments includes over 20 segments built on the basis of online behaviour of users from all over the world. OnAudience algorithms check what kind of websites connected to employment topics are visited by users and, based on data signals like URL, timestamp, or localisation, new segments are built.
Every segment can be quickly analysed. The company's team generates Audience Reports that show which attributes (interests, demography, brands, purchase intentions) distinguish a particular segment from regular online users.
"The aim of building custom segments is to make it easy to precisely reach the right target group. And it brings great results – as we show in the case study, using our custom segments helps to achieve even up to 16% conversion rate" explains Maciej Sawa, the CEO of OnAudience.com. "The Employment pack helps marketers to find new audiences interested in jobs within industries such as IT, Energy or Health. We also cooperate with our partners to build custom segments tailored specifically to their campaigns."

OnAudience Ltd
OnAudience.com is one of the biggest data providers in the world. We offer high-quality desktop and mobile data from over 200 markets globally in ready-made segments as well as raw customer data. Our anonymous user profiles are mostly used for target…