Silverbullet Launches 4D - a Contextual Intelligence Solution for the Post-Cookie Era
by ExchangeWire PressBox on 15th Jul 2020 in News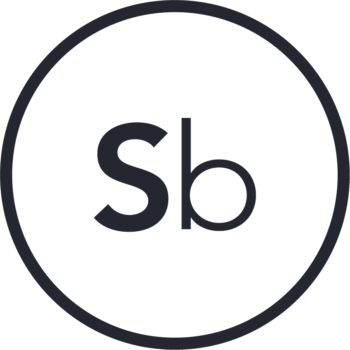 Silverbullet Data Services Group (Silverbullet), a data-smart marketing services and product provider, has launched 4D, the group's contextual intelligence and brand suitability product, with the mission to help marketers and advertisers deliver faster and smarter marketing capability following the impending demise of the third-party cookie.
4D helps brands, agencies, publishers and ad platforms to survive in the post-cookie era, by ensuring ads are aligned with specific content and context across all channels. In fact, some studies suggest contextual targeting can increase purchase intent by 63% versus audience or channel level targeting.
With global turmoil surrounding political bias, diversity and equality top of mind at the moment, brand safety, contextual relevance, and data privacy are key as further pressure falls onto marketers to safeguard their brands. 4D allows marketers to classify content using text, video, audio, and images, resulting in better recommendations, and ensuring that marketers brand safety and targeting works in the environments that matter most.
4D also leverages valuable first-party data from any supported DMP, CDP, or Ad Server. This can be transformed into contextual iIntelligence to power the creation of actionable omnichannel contexts, saving time-poor marketers and advertisers considerable time and effort by creating and deploying the perfect context once. 4D then ensures the delivery of optimal messaging in a brand suitable environment across Display, Video, Native, Audio and Addressable TV.
SVP of Product at Silverbullet, Marco Godina, says he is thrilled to be launching 4D globally. "4D will help pave the future in a world without third-party cookies. Our unique ability to ingest data from a platform like a DMP or CDP allows us to provide first-party powered contextual intelligence, helping brands deliver targeted and brand safe advertisements across text, video, and audio content."
4D includes several unique features, such as:
● Contextual video: Using state-of-the-art computer vision, 4D can provide targeting and brand safety within video advertising placements, ensuring advertising – and brand image – is not only in the right display and text context, but also within the right video environments.
● First-party data ingestion: 4D's open platform can ingest first-party data from DMPs, CDPs, ad servers, and other sources, which once fed through its intelligence engine, draws out contextual insights to be applied in programmatic advertising.
● Contextual Marketplace: 4D has built an industry-first contextual marketplace that enables technology partners to plug in their algorithms and technology as additional intelligence and targeting layers. 4D partners, such as Factmata, offer brand protection from racist or toxic content and can be applied to ensure brand safety and suitability are managed correctly.
Co-founder and CSO of Silverbullet, Umberto Torrielli, says recent news has seen multiple advertisers pulling their ads from social channels in light of seemingly conflicting rules and inappropriate content.
"When we think about the sensitivity surrounding certain topics, we want to ensure that brands are aligning their image to the right setting. 4D's unique features are set to provide brands with the utmost confidence in their marketing, ensuring they are always seen in the most relevant context, regardless of channel, and never associated with questionable topics or unsafe environments. Further, 4D insights are powered by a brand's first-party data to help determine relevancy and gain deeper intelligence - this is at the core of what we excel at within the Silverbullet group."
4D will enhance Silverbullet's existing offerings in the areas of Audience, Insight and Activation, working alongside its other services and tools to businesses, such as data management, data science and content engagement.
Brand SafetyContextCookiesDataTargeting