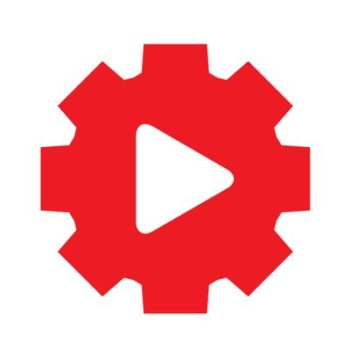 Channel Factory, the global technology and data YouTube brand suitability platform, today announced two strategic additions to its team, Rob Blake and Spencer Janis. Channel Factory is a global technology and data platform that maximises both performance efficiency and contextual suitability, delivering contextual performance for advertisers on YouTube.
These most recent hires will see:
● Rob Blake joins as country manager UK, to oversee the operations of Channel Factory in the region and expand its team whilst furthering the overall mission to help leading global brands and agencies maximise their YouTube advertising. Previously, Rob was CRO at Realeyes, helping brands and agencies make better marketing decisions by measuring the data insight in creative execution. He was also CRO for Pocketmath, the world's largest self-serve mobile DSP; commercial director at MediaMath, and VP of sales at Partnerize. Prior to this, he also spent five years as VP at AOL Advertising and three years as director of Advertising.com; and
● Spencer Janis joins as head of US holding company partnerships – East, overseeing the holding companies and large-scale agencies on the East Coast. Spencer has deep experience running sales teams within tech and media domestically with companies such as Viacom, Giant Media, and Hotspex, as well as globally with American Express and The Financial Times.
These hires are designed to underpin Channel Factory's recent expansion, which has come in response
to greater demand from digital marketers for the highest quality, contextually-aligned content on YouTube.
With appetite for video content showing no sign of slowing any time soon, Channel Factory works with brands such as Lego, Sony Universal, Kraft Heinz and Nivea. The expansion of the company will mean that it can help advertisers to maximise brand suitability and performance across their YouTube advertising campaigns and, more specifically, work within their respective regional markets to curate specific, locally customised and brand suitable ad environments.
"Contextual suitability and maximum performance efficiency has never been more important," said Rob
Blake. "The UK's digital advertising industry is highly sophisticated and recognises that Channel Factory
fosters a suitable digital video ecosystem which connects creators, brands, and consumers, ultimately resulting in massive gains in efficiency of media spend. I am excited to help a number of major brands
increase their campaign performance."
Spencer Janis added: "Advertisers on YouTube can leverage Channel Factory's platform to ensure ads run on brand suitable and contextually relevant content. With brand safety high on the agenda across the globe, I can't wait to join the mission to stop wasted spend and ensure quality content throughout the digital ecosystem."
This announcement comes off the back of a period of significant growth in Q1 and Q2. Due to phenomenal demand, Channel Factory is building larger teams with local language, knowledge and relationships and all this is cementing Channel Factory as the market leader in optimising performance and brand suitability in real-time.

Channel Factory
Channel Factory is a global technology and data platform that maximises both performance efficiency and contextual suitability, turning YouTube's 5 billion videos and 500 hours per minute of new content into brand suitable, efficient advertising op...
Powered by PressBox