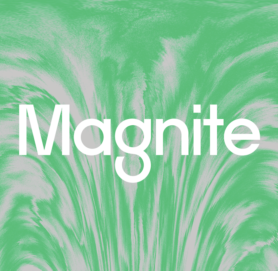 Magnite (NASDAQ: MGNI), the largest independent omnichannel sell-side advertising platform in the industry, today announced the company's leadership team for EMEA.
James Brown will oversee EMEA and APAC as head of international, based in London. Brown has been an exceptional leader for EMEA over the past three years and has been instrumental in building a strong leadership team across the region, resulting in significant growth. Brown is tasked with accelerating growth of the International business and new market development.
Steve Wing has been promoted to head of EMEA, from his previous role of head of UK and Nordics. Wing is tasked with overseeing continued growth in EMEA, working with the regional leaders, teams and partners based in Berlin, London, Milan, Paris, and Stockholm to deliver the best independent technology solutions, service, expertise, and outcomes for Magnite's publishers and buyers. Additionally, Mark Giblin has been named senior director, international buyer to support global buy-side partners.
Magnite unifies Rubicon Project's expertise as a scaled programmatic exchange and Telaria's leading CTV capabilities to better connect publishers with thousands of buyers and brands. The company's omnichannel advertising platform enables publishers to monetise across all auction types and formats including CTV, desktop display, video, audio, and mobile.
Commenting on the announcement, Wing said: "Magnite's combined expertise across all digital ad formats, from display to audio to CTV, makes us a strong omnichannel partner for brands, buyers and premium publishers. There are still many challenges and opportunities to be addressed in our industry, and Magnite will continue to provide transparent, independent support, expertise and guidance to help all our clients succeed".
Adoption of programmatic continues to grow across European markets. According to IAB Europe, spending on digital advertising grew 12.3% in 2019 to €64.8b (£57.8b), driven by strong growth in video, mobile and social. On average €4b (£3.6b) has been added to the digital advertising market every year since 2006. Although impacted by the outbreak of COVID-19, WARC analysis and figures reported by IAB Europe show that digital advertising is predicted to fare significantly better than other media channels, ahead of a return to growth in 2021.
Following the merger of Rubicon Project and Telaria, the launch of Magnite as the largest independent omnichannel sell-side advertising platform has been welcomed across the industry.
Commenting on the news, Ben Walmsley, commercial director of publishing at News UK, said: "At NewsUK we believe in an internet based on open choices and welcome the creation of Magnite as a strong, independent, global exchange. This brings together two companies with strong existing technology offerings that are well placed to offer publishers and advertisers a full suite of products that will help them navigate the rapidly changing world of digital media. This merger has genuine potential to create an offering greater than the sum of its already strong parts."
Dom Perkins, digital advertising strategy director at Immediate Media, added: "We're excited by the combination of expertise within Rubicon Project and Telaria, the volume of understanding and know-how is going to make Magnite an invaluable partner for Immediate as we navigate the changing digital landscape over the coming years."
Oliver Whitten, chief operating officer at Adform, shared his enthusiasm: "Congratulations on the forming of Magnite. As a long standing partner of both Rubicon Project and Telaria, we're thrilled to see them coming together to provide a scaled source of premium, cross-channel supply. Now, more than ever it's critical to have a thriving independent ecosystem so we welcome the merger and launch of the new brand."
Ian Attfield, commercial operations director at Amplifi Global, said: 'The launch of Magnite is a great opportunity for the programmatic and ad tech industry globally and especially for us here at Amplifi, the Supply-side Management platform of Dentsu Aegis Network. The strength of the Rubicon Project and Telaria brands and the quality of their products and people has created a truly global, independent omnichannel SSP which perfectly complements DAN's offering of an addressable, accountable and clean digital ecosystem.'
Hannah Buitekant, executive director of Digital at Mail Metro Media, commented: "The launch of Magnite, as an independent player in the ecosystem, provides publishers an open source connection to buyers at scale. The development of a consolidated programmatic offering across CTV and digital is very welcomed and moves us that much closer to true omnichannel buying."

Magnite
We're Magnite (NASDAQ: MGNI), the world's largest independent sell-side advertising platform that combines Rubicon Project's programmatic expertise with Telaria's leadership in CTV. Publishers use our technology to monetize their content acro…
TagsAd TechAdvertisingCTVEMEAProgrammatic