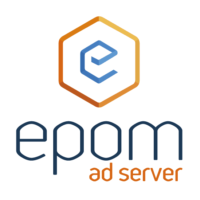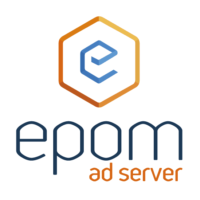 Epom's customer survey revealed: 1 out of 3 ad networks name outstream video as the major feature they seek in an ad server. But what if an ad server not only supported such ads but provided free templates so you could serve videos anywhere, anytime, and in a matter of minutes? This is all quite feasible with Epom Outstream. 
Pre-roll video ads are cool but bounded. Advertisers need to fit their ad in the constrained inventory slot, usually lacking control over how and when their ad will be shown to the user. Publishers, in turn, have to install a video player on their websites to sell in-stream video inventory, which is not always cost-effective. 
What about the user, the central figure in the advertising ecosystem? Consumers love videos, but not when they interrupt them from watching their favourite movie or YouTube channel and are unskippable. 66% of US users hate when they press play and see a pre-roll video ad automatically playing with sound. 
Outstream ad formats are meant to take your video advertising far beyond the limitations of the pre-rolls. Being equally beneficial for advertisers, publishers, and users, those become a beloved ad format of ad networks, which look for a high-performing solution that will satisfy both client parties and minimise disruptive experience for audiences as well. 
Benefits for advertisers:
Starts playing only when in-view, no fake impressions;

Customisable templates, possible to fit in any inventory slot;

Compatible with VAST, VPAID, and VMAP;

Are viewed 25% longer than traditional pre-rolls. 
Benefits for publishers:
Work without a video player;

Fast implementation — only code is needed;

Stays muted until the user clicks on the ad;
Benefits for users: 
Don't interfere with the main content on the page;

Videos are skippable and are played without sound;

"Outstream ads are the most eye-catching, engaging, and viewable video ad units that autoplay outside of the video player." — Anton Ruin, CEO at Epom
The only issue of outstream videos is that you usually have to create a custom template and match it to the publisher's placement. To create a template, you need to code. Not all ad networks have developers, so Epom decided to solve the problem by providing pre-defined templates for outstream videos along with offering tailor-made design upon request. 
Currently, there are three templates available inside the Epom ad server: in-feed, overlay, and slider. The first one is a native video ad that shows up in the middle of editorial content at the best moment for the user when they scroll the feed. These are usually muted and never overlap the main text. 
Overlays can cover any element on the page, including the video player itself. It's much easier to implement than a pre-roll, as it's embedded into the code of the page and doesn't need to be synchronised with the player. 
Slider videos are among the most eye-catching. These "slide" into the page out of nowhere and are your best shot if you like to make an entrance. 
The best part is that Epom offers 14 days of free testing. So you can see what works for you and what's not during the trial, and even order a custom template development. 

Epom
Epom is a family of ad tech products designed for meaningful advertising. Flagship platforms of the company are Epom ad server and Epom DSP, both available for purchase as white-label software. The strongest suit of Epom products is unlimited customi...
Powered by PressBox