MediaMonks Merges with Dare.Win on Horizon; T. Gangadhar Appointed Essence APAC CEO
by Grace Dillon on 10th Sep 2020 in News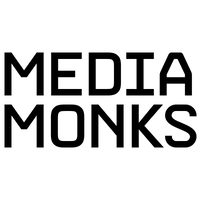 In today's ExchangeWire news digest: S4 Capital's MediaMonks is set to seal the deal for a merger with Paris-based creative agency Dare.Win; Essence APAC appoints former chairman T. Gangadhar as its new CEO; and TAG reports the successful conclusion of a 12-month cross-industry DLT pilot programme.
MediaMonks merger with Dare.Win in closing stages
Tech-led digital advertising and marketing services firm S4 Capital has entered into a period of exclusivity ahead of a merger between subsidiary MediaMonks and Dare.Win. If approved, the deal would see MediaMonks expand into Europe's third largest market, France.
Founded in 2011 by Wale Gbadamosi-Oyekanmi, Paris-based Dare.Win quickly established itself as a serious contender within France's digital creative space. With a team of 80 employees, the firm operates with a hybrid business model that incorporates creativity, production, and consulting, and counts Netflix, Nike, Google, and PlayStation amongst its clients.
Commenting on the impending merger, Gbadamosi-Oyekanmi said "We've long admired MediaMonks' innovative productions and successes around the world. This merger is a great opportunity for us to produce even greater work that will help our clients reach their business goals in a better, faster and more data-driven way." S4C executive director and CEO of MediaMonks Victor Knaap said that Dare.Win was "an obvious choice" for the agency to pursue the French market with.
The announcement comes alongside reports of a successful H1 for S4C. The global advertising firm recorded a 6.9% increase in revenue to £141.3m and 12.2% growth in gross profit to £124m. The results have already continued into the second half of 2020, with like-for-like gross profit for July up 18.2%.
Essence appoints T. Gangadhar as APAC CEO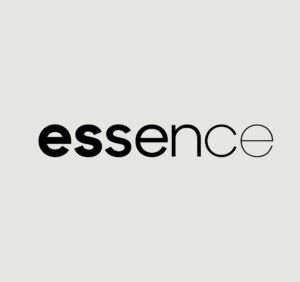 Global data and measurement-powered media agency Essence has appointed T. Gangadhar to the role of APAC CEO. Succeeding Kyoko Matsushita, who currently serves as Essence's global CEO, Gangadhar will now lead the company's activities in its fastest-growing region.
Gangadhar takes up the role with over 2 decades of experience in marketing, advertising, and media behind him. Beginning his career in creative agency account management and strategic planning, Gangadhar went on to serve as senior vice president, head of marketing, at Sony Entertainment Television in India, and as managing director, South Asia at MEC. He first joined Essence as chairman, India back in 2018.
Reacting to his appointment, Gangadhar said "I am honoured to have the opportunity to lead this truly special agency in APAC. […] I am excited about leveraging our best-in-class capabilities to discover new ways to add value for our clients, consumers, and employees in these current times and in the post-Covid-19 future ahead of us."
Essence APAC has expanded since its establishment in 2013, with 11 offices across the region. The agency currently counts Flipkart, Hermes, and Honda motorcycles amongst its clients.
TAG completes successful DLT pilot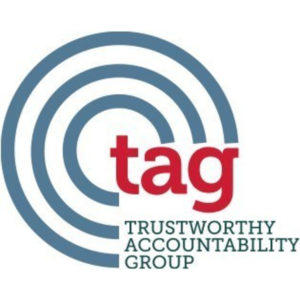 The Trustworthy Accountability Group (TAG) has completed a year-long pilot programme to measure the potential benefits and feasibility of Distributed Ledger Technology (DLT). The cross-industry trial, run in partnership with London-based tech firm FIDUCIA, saw participation from leading brands and agencies including McDonald's, Virgin Media, Havas, and IPG.
The focus of the pilot was to establish if greater levels of trust and transparency in digital advertising could be generated through the addition of DLT. The trial indicated that DLT could help to help attain greater clarity within the digital ecosystem by serving as a unified data and reporting layer and to optimise campaigns by providing a unified set of quantitative and qualitative metrics, according to a press release announcing the results.
The global industry body is now planning to launch a consultation session to give stakeholders across digital advertising an opportunity to discuss the findings.
"While DLT is still in its early stages, we believe this pilot not only highlights the potential for this type of technology but also the importance of working with stakeholders across the industry to evaluate and find consensus on common standards." Said Mike Zaneis, CEO of TAG.