Publishers Know their Audiences Best: Q&A with David Folgueira, Prisma Media
by Grace Dillon on 23rd Dec 2020 in News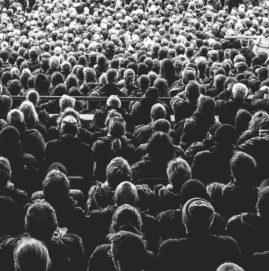 As the walls close in on third-party cookies and regulators increasingly put data practices under the microscope, the ad tech industry has had to find and develop new ways to target audiences whilst upholding their right to privacy. One such solution which is still under development, is Google's Privacy Sandbox, which will purportedly support targeting through the use of anonymised data. We spoke to David Folgueira (pictured below), deputy executive director at Prisma Media, to find out what he thinks of the Privacy Sandbox, as well as on the current state of data privacy.
Do you think that Google's Privacy Sandbox is a genuine attempt to improve consumer privacy?
GDPR has already been put in place to address concerns around privacy. Google's Privacy Sandbox is not an answer to the GDPR – it's a strategic positioning that contests with other browsers and their tracking programs. Currently, Google's Privacy Sandbox is a black box: one year after its launch, we still don't have any documentation. Even if Google promises to transform individual data into a cohort to prevent recognising individuals, Google will still have access to individual data. What will they do with it? We don't know! For us, giving the keys of European privacy to an American group is not a solution.
Do you believe that a Privacy Sandbox is, in theory, a good idea? What would it need to provide in order to benefit consumers and advertisers?
This kind of change is rarely for the benefit of publishers! Publishers will lose control over their own inventories. What's more, publishers are still the best suited to provide relevant advertising for consumers and advertisers, as they know their audiences best. Google's Privacy Sandbox will block third-party cookies, but we still don't know how it will impact first-party cookies, nor if our own data and the cohorts of Privacy Sandbox will be able to work side by side. We would like Google to give publishers the opportunity to target our logged users (with a hashed email), then our identified users (with an advertising ID) and, only after, open our inventories to the cohorts of Privacy Sandbox.
Has first-party data become the "new third-party cookie"?
The "new third-party" but also the "better third-party"! The digital ecosystem was quite wild with third-party cookies – anyone could drop a cookie on a site without the publisher's agreement, and we didn't know how the data collected was used. In a first-party cookies world, there will necessarily be a real trading relationship between ad tech partners and publishers. Publishers will have greater control over their inventories and consequently a stronger commitment to consumers. Note that first-party cookies should not be reduced to hashed emails, because they are a rare resource (only 10% of impressions). There is plenty of other forms of first-party data: publisher ID, common ID within advertising alliance, etc.
Do you think that the growing emphasis on the value of first-party data puts more power in the hands of publishers?
We hope so! But for that, it requires publishers to agree on standards and work together within advertising alliances. For example, with regards to semantics, it is interesting only if we can target a specific topic (e.g. hybrid cars, not only cars) which requires a very strong reach in terms of users. Therefore, it will happen through several publishers. On top of that, publishers will be in a position where they can choose who they want to work with, therefore they will have the opportunity to develop strong relationships with selected agencies and advertisers.
Do you think that this shift runs the risk of emboldening the walled-gardens?
The walled-gardens are not a problem as such. The problem is what they do with data. For users, the problem is that their pictures, relationships, opinions, and all other personal information, may end up being used to fuel misinformation. It's not about advertising! We have to explain this to consumers, as the current understanding induces a negative image of the whole digital advertising market.
Today, Advertisers use Google or Facebook because it is easy, with a high reach and good data. If we want to shift this to our advantage, we have to protect our own data and to set up data programs to enrich our advertising offer.
What have Prima Media already done to adapt to ongoing changes in ad tech, and what are you doing to prepare for the future?
Prisma Media has already launched several things to adapt to these changes. First, we developed a logged-on audience with Prisma Media Connect. We already have more than 3 million logged-on users who can enjoy extra features. Now, we're working on a consent wall: the experience on our websites will depend on the user's agreement towards advertising. Consumers must understand that digital contents are financed by advertising – half of them are unaware of that! Users' education is a major issue. Finally, we must improve our customer journey and develop new services to create loyalty and become loved brands.
TagsCookiesGooglePrivacyPublisherTargeting