2021 Predictions: Audio & Conversational
by Grace Dillon on 1st Feb 2021 in News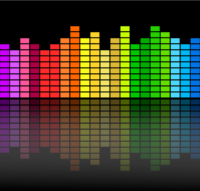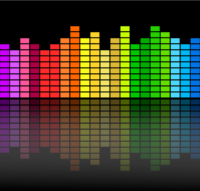 Changing pace from our first two instalments of our 2021 Predictions series, our next article homes in on what the new year could hold for Audio and Conversational advertising. With consumers and businesses relying on audio for connection during periods of isolation, 2021 could see a continuation of the growth the space experienced in 2020.
Conversational will disrupt email marketing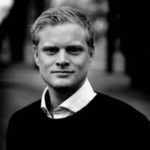 Conversational advertising and the rise of chatbots are our standout predictions for 2021. Expect to see projections of the worldwide market grow to USD $1.3bn (£948.1m) by 2024, as chatbots continue to be a driving force for enhanced business communications. Now more than ever, brands need to find innovative ways to communicate with consumers who have much higher expectations than ever before. Conversational marketing and advertising will grow in popularity in 2021 as brands experience higher customer engagement levels with this channel compared to traditional communication channels. We predict email marketing will ultimately be disrupted by conversational marketing as a preferred tactic to boost brand awareness, sales and engagement.
Tommy Torjesen, CMO and co-founder, Cavai
Interactive elements and enhanced measurement will further boost Audio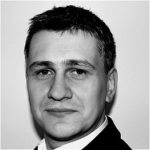 Both the number and length of audio sessions have increased in 2020, presenting an opportunity for advertisers to drive awareness and build rapport with crucial audiences. And with the global voice-based smart speaker market predicted to be worth USD $30bn (£21.9bn) by 2024, engagement opportunities will continue to increase into 2021.
However, atop of audio's unrivalled ability to reach key listeners for brands, is the potential to drive performance and better business outcomes – enabled through innovative measurement technology. One example of this is the integration of interactive elements within digital audio ads. Interaction triggers can be inserted into live ad breaks or pre-recorded streamed content, which listeners can respond to by completing a verbal call to action through a device, be it smart speaker or mobile. Once the desired command has been completed, this is tracked in real-time, providing the brand with detailed insight that can inform better targeting and improve the listener experience. With additional metrics, and greater insight into success, publishers will benefit from the ability to better monetise their audio inventory and brands will be able to forge stronger links with valuable audiences.
Michal Marcinik, CEO and co-founder, AdTonos
Demand for touchless interactions will help Audio grow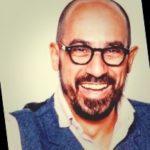 The 2020 decline in UK marketing budgets is not a surprise as we've seen other media markets around the globe impacted similarly by COVID-19. Even with a more positive outlook on the horizon, some verticals such as, OOH and promotions/sales are still bearing the brunt of marketing's declining spend, through lockdown.
As some traditional channels have simply ceased to be due to lockdown, marketers need to consider new ways to engage with consumers and adapt their customer experience. We believe sound and voice can play a major role in 2021. Many consumers have indicated that they are looking for touchless or digital ways to engage with brands post-COVID. So, making your brand more recognisable across digital streaming content or across touchless voice and mobile interactions will be key. A holistic sonic strategy that considers all of these touchpoints and makes the brand heard in an authentic, immersive, and contextually relevant manner can be a real differentiator. That's the sound of salience!
Michele Arnese, global CEO and founder, amp sound branding
Investment in Audio will continue to rise as more brands recognise its targeting potential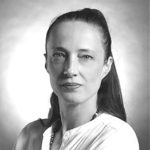 While reductions in ad spend might be ongoing across the board, they are increasingly less steep and there are welcoming signs that a return to growth is on the horizon. Audio in particular has seen the pace of budget reduction slow significantly, now down from -32% in Q3 to -21.6% for Q4. This is testament to the ability of audio to continue to sustain strong advertising interest – encouraged by recent spikes in digital listening across live streams, podcasts and smart speakers – despite the current challenges.
As marketing focus stays fixed on maximising reach and returns, we can only expect the appeal of audio to rise, accelerated by a larger stay at home economy and audio's capacity to build emotional connections with the listener. In tandem, programmatic capabilities are making it possible for cross-channel audio campaigns to be targeted with ever-sharper precision and measured at an equally granular level. It's no coincidence that the preliminary estimates for investment in 2021/2022 are at their highest for the Main Media Advertising category, which includes audio and video. Moreover, brands want to know that their valuable budgets are securing optimal exposure for increasingly fractured and elusive audiences and the best chance of positive response; that's exactly what today's diverse audio landscape offers.
Katarzyna Bargielska, CMO & co-founder, AdTonos
Ad TechAudioConversationalDigital MarketingPredictions