2021 Predictions: Ad Spend & Brand Advertising
by Grace Dillon on 8th Feb 2021 in News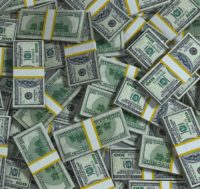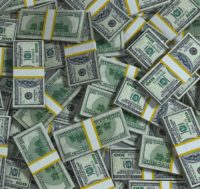 Whilst brands may not be at the centre of the dramatic infrastructural shifts the industry is undergoing, they have by no means been immune from them. With consumers more conscious than ever before of their right to privacy, vigilance surrounding brand safety and suitability has become vital for companies, who want to keep their customers' confidence. Couple that with the need for sensitivity during a period of unprecedented crises and social upheaval and it becomes clear that 2020 was, if nothing else, a long-haul balancing act for brands.
Yet, many business adapted to the challenging circumstances of the last year; integral to this was their grasp of where to direct spend in order to achieve the highest returns. In the latest article in our 2021 prediction series, industry figures tell us what they foresee for brand advertising and ad spend in the coming year.
Exciting opportunities are present, but brands must be willing to take them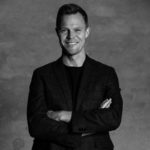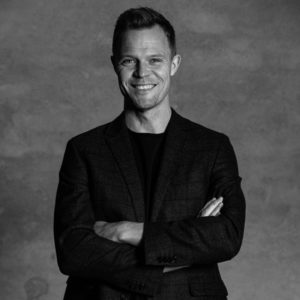 Brands will need to be more adventurous with their high impact programmatic advertising in 2021 if they want to return to growth after the pandemic. We predict ad spend will rise next year along with a continued growth in digital advertising spend fuelled by booming ecommerce sales. We've already seen forecasts that total spend on programmatic display advertising in the United Kingdom will keep rising annually until 2021 and is likely to reach £6bn. Additionally, podcasts, audio programmatic and programmatic TV, are all set to grow next year with programmatic expected to grow at a faster rate than total podcast advertising.
This presents exciting opportunities for brands looking for alternative advertising channels to provide a much needed boost after the outbreak.
Simon Kvist Gaulshøj, CEO, Adnami
Customer interaction and exploration of new channels will be integral to success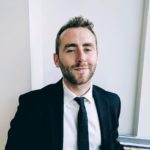 Throughout the pandemic, we as an industry were made to evolve in how we interact with consumers and how we support our businesses. Taking learnings from 2020, we can now see that 2021 will be the year of testing new avenues of connectivity. It is through creating these personalised and privacy-friendly tools to reach new audiences, that we will begin to see success. With cookies soon coming to an end, advertisers must now act urgently to overcome any potential future barriers to targeted advertising.
It is also important to consider new formats that are in line with customer trends, such as video content. E-Marketer research, for example, shows there is an expected growth of 11% in UK CTV users. This may not sound like a lot but accounts for 40.9 million users - which is 60.9% of the population. Indicating that huge audiences are not being reached by businesses. Which in turn will support consistent growth to reach a predicted 44.4 million users by 2024, a rate covering two-thirds of the UK population.
Marc Ó Fathaigh, country manager (UK), Criteo
Shoppable video will be a market leader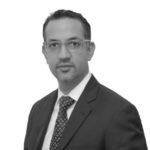 Thanks to the recent e-commerce boom and today's "shop as you scroll" culture, shoppable video will enter 2021 in a strong position within the digital advertising industry. Going forward, we'll see it utilised more in areas like influencer marketing, with shoppable video providing a seamless way for brands to monetise their content while creating a more engaging consumer experience. We can also expect to see shoppable elements increasingly incorporated into livestream events as brands seek additional revenue streams.
However, to keep pace with the fast-evolving format and stay relevant, companies must offer brands more than basic interactive capabilities – they must provide direct-to-cart integrations and real-time analytics, both of which should now be a staple of shoppable video. Those players that can offer brands and consumers an immediate route from interest to purchase – without redirection to secondary sites – and in-the-moment audience insights will be the ones to come out on top next year.
Rayhan Perera, CEO and founder, OneDash
A rise in influencer marketing in on the way, meaning management will have to adapt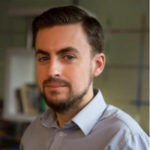 We expect to see first-party data become much more prevalent in 2021 as AI and machine learning helps advertisers make more data-led decisions about their influencer marketing campaigns. Next year, I predict a rise in performance-based deals with influencers; so deals based purely on the number of sales or clicks. The concept of performance-based influencer marketing is relatively new and provides brands with more control over their partnerships. Implementing partnership programmes will become more important in 2021 as brands realise the potential of having a single platform to manage all their influencers for more consistent campaign activity. Perhaps the most significant trend in 2021 is the unstoppable rise of TikTok and its status as one of the foremost social media publishers.
With the launch of the TikTok Creator Marketplace, brands will be able to tap into TikTok's exclusive first-party insights to choose the most suitable influencers to partner with. Next year will see advertisers supercharge their influencer marketing strategies and turn to platforms like Impact's to effectively manage those partnerships to accelerate business growth.
Owen Hancock, marketing director, Impact EMEA
Brands will continue to streamline spend, and must remain vigilant on fraud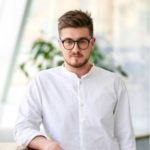 When it comes to ad budgets, brands will be more focused on results than ever before. Rationalising ad spend will take precedence over extravagant awareness campaigns as advertisers prioritise tangible business outcomes. Although many brands tightened their budgets due to the uncertainty of 2020, this led to the realisation that large volumes of traffic and digital 'noise' didn't guarantee a boost to their bottom lines. 
In reality, issues with ad fraud and bot activity are skewing the alleged value of online traffic; research has revealed fake users and bots remain the most prevalent form of fraud in EMEA (47%), the US (68.7%), and China (65.6%). Going forward, brands will be extra vigilant with how they spend their budgets and make smarter choices in advertising partners, to ensure digital campaigns are brand-safe, fraud-free, and delivering maximum impact to their ad revenues.
Nickolas Rekeda, CMO, MGID
Ad SpendAd TechBrandsPredictions