Magnite Acquires SpotX to Bolster CTV Offering; Ecommerce Boom Forecast to Continue
by Grace Dillon on 8th Feb 2021 in News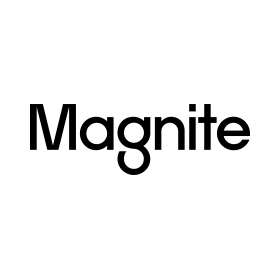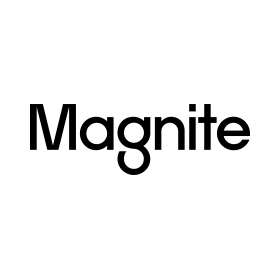 In today's ExchangeWire news digest: Magnite invests in video and CTV monetisation solutions by acquiring RTL's SpotX; research from Finaria forecasts that ecommerce usership and revenues will continue to increase into the decade; and Nine slams Google's launch of News Showcase in Australia.
Magnite expands video ad presence with acquisition of SpotX
Digital advertising company Magnite has acquired video ad tech unit SpotX for a deal worth USD $1bn (£730.3m). Formerly part of European broadcast heavyweight RTL, SpotX will bolster Magnite's video and connected TV (CTV) business against rigid competition from walled gardens.
The deal follows supply-side platform (SSP) Magnite's acquisition of fellow video and CTV player Telaria last year. The latest deal, which comprises USD $560m (£408.9m) in cash and the remainder in shares, gives the SSP access SpotX's enhanced technological capabilities and strong relationships with device manufacturers, according to Magnite CEO Michael Barrett.
Whilst CTV and video have seen accelerated growth amidst the pandemic, advertisers have been prevented from taking full advantage of the channels. This is due to the dominance of walled gardens, such as Google and Facebook, who restrict advertisers' ability to purchase inventory to a single route in order to keep the buying process under tight control.
However, with this deal, Magnite will be able to provide publishers with an alternative to the closed-off ecosystem of the walled garden, allowing them to better monetise their content, says Barrett. With the relationship between digital giants and publishers currently rather fraught, now could prove a key time for companies like Magnite to swoop in with alternative monetisation solutions.
Ecommerce users expected to reach 3.8 billion this year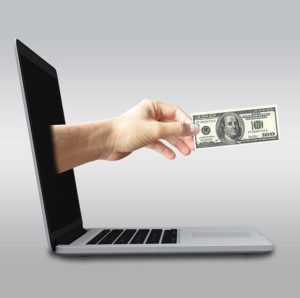 Research from Finaria.it has found that the number of ecommerce users across the globe rose 9.5% year-over-year in 2020. The growth, due (unsurprisingly) to COVID-19 lockdown measures, saw the number of online buyers reach 3.4 billion, with analysts expecting this figure to rise to 3.8 billion this year.
The shift to online caused revenues to soar 25% YOY, increasing to USD $2.43trn (£1.77trn) by the end of last year. Data indicates that revenue will grow to USD $2.7trn (£2trn) this year and climb to USD $3.4trn (£2.5trn) by 2025.
Fashion grew to become the largest segment within ecommerce, and is anticipated to breach the USD $1trn (£730.2bn) revenue mark by 2025 after hitting USD $759.5bn (£554.6bn) in 2021, according to the research. Toys and hobbies is expected to reach second place with sales revenues of USD $590.7bn (£431.3bn) in 2021 and USD $766.8bn (£560bn) by 2025, and revenues from electronics and media are projected to surge 28% to USD $542.3bn (£395.9bn) this year.
Despite the staggering statistics, 2020 was not the fastest year of growth for ecommerce, with 2019 seeing the greatest recorded rise in users (+15%). However, this growth continued firmly into 2020, with an additional 350 million users venturing into online retail. China ranked as ecommerce's biggest market, with the US in second. China-based Alibaba's AliExpress and tech behemoth Amazon are unsurprisingly leading the charge.
Nine decries Google's launch of News Showcase in Australia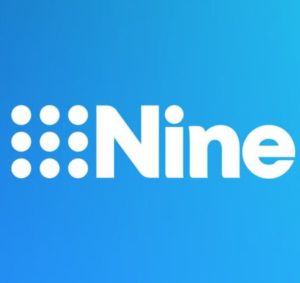 Leading Australian TV network Nine has slammed Google's launch of News Showcase in Australia, condemning the move as proof of the tech giant's unwillingness to negotiate over media remuneration.
The Alphabet Inc.-owned firm launched the News Showcase licensing program in Australia last Friday (5th February), asserting that the arrangement is a better way of compensating publishers for their news content than the News Media Bargaining Code, which is still undergoing review.
Yet Nine is unconvinced that the scheme, which pays publishers a monthly fee over a period of 3 years, is really better for media companies, and has refused to take part. The move is hardly surprising considering that Google will retain the right to terminate Showcase agreements if the Code is passed, according to The Sydney Morning Herald.
"This is what monopolies do, they [make] an offer, in the form of Google Showcase, but [do] not offer to negotiate," a Nine spokesperson said. "It has to be all on their terms and that is not an approach we will participate in". The media giant came out in favour of the Code, asserting that "we support the legislation the government is proposing as the best way to secure a fair payment for our content."
The Code has been much maligned by Google since its inception, with Australia MD Mel Silva claiming that, if enforced, it would make Google's search function "unworkable". Despite Nine's firm stance, some publishers have come out in support of Showcase, with participating media company Schwartz praising the scheme as "a chance to take a leading role in putting quality journalism in front of people."
AcquisitionCTVecommerceGoogleMonetisationPublisher