KMTX Says "the Market Needs to Leverage Beyond Contextual" as it Enters the UK Programmatic Ads Market
by ExchangeWire PressBox on 11th Mar 2021 in News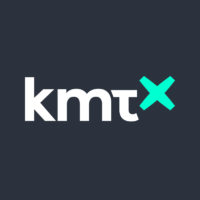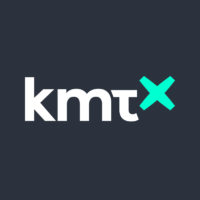 The fastest growing ad tech business in France, KMTX, has launched its semantic targeting approach to programmatic advertising in the UK with the appointment of Nathan Salter (pictured below) as country manager, UK. The solution has seen astronomical success in France, allowing advertisers to transparently and precisely target interest and intent; guaranteeing outcomes and delivering superior RoAS. After less than two years of commercial activity, the hire of Salter is the first step for international expansion.
KMTX's mission is to make ad buying on the open web transparent, simple and efficient. In pursuit of this mission, they've developed an in-house DSP which embeds their own semantic targeting solution for contextual and retargeting campaigns. All media buying is managed by AI which allows, as it does in finance, the ability to buy and learn at high frequency and therefore guarantee performance and optimum purchase price at all times.
"Our goal is to make advertising on the open web simple and outcome-driven." says co-founder and CEO Arthur Querou, "Right now, advertising on the open web - away from the walled gardens of Google and Facebook - kind of sucks. The open web has changed how we access information and is a crucial part of all our lives. Advertising helps make that possible. However, our industry has made advertising on the open web a mess with opaque supply chains, siloes, the need for technical expertise and monumental minimum ad spends. This doesn't create value for advertisers and is one of the things which allowed these walled gardens to dominate digital ad spend.
Founded in 2017, KMTX spent two years on research and development into how data was collected, processed and acted upon in media buying, before launching commercially in 2019. Since then they've grown faster than any other French AdTech business: generating almost £5 million revenue in year one and doubling that in 2020 despite the pandemic. They work with the big buying groups such as Havas and Publicis as well as over 150 clients including Ford, Huawei, Coca-Cola, Samsung, Microsoft and P&G.
"Advertisers are not making the best use of the data available to them. With the upcoming death of cookies and new era of identity targeting, the market needs to leverage semantic beyond contextual. Naive approaches to cookieless such as purely contextual are not just underperforming, they're dangerous for advertisers and publishers." added Querou. "KMTX helps deliver better media buying decisions by applying scientific thinking to semantic targeting. We make use of vast amounts of log-level data for semantic analysis because it's granular and intelligible. We manage this data with AI, using the information available to make precise targeting decisions based on genuine intent and interest. It brings a new approach to digital advertising. Data-driven, transparent and scientific. The UK is our first step in delivering that approach to advertisers all over the world."
That begins with the recruitment of Salter who joins KMTX with over 13 years of ad tech experience and a wealth of knowledge in the UK and internationally. Salter was previously head of sales at MOBKOI where he drove revenue growth through brand direct, agency relationships and strategic partnerships. Salter has also been UK sales manager at Teads, and worked previously at Affiliate Window and Experian.
"I'm delighted to be joining KMTX at this exciting time for the ad industry." said Salter. "What we offer is truly unique: targeting capabilities outperforming almost anything else on the market; guaranteed outcomes and a mission to simplify programmatic advertising. The value provided by KMTX's tech delivers exactly what the industry is calling out for. Our proposition couldn't be clearer for advertisers and agencies so I'm excited to bring KMTX to the UK."
Ad TechFranceProgrammaticTargetingUK