Anzu Welcomes Industry Expert Josh Schmiesing as a New Strategic Advisor
by ExchangeWire PressBox on 24th Mar 2021 in News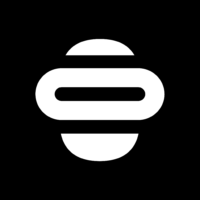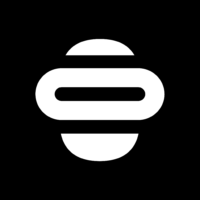 Anzu.io the world's most advanced in-game advertising platform, is pleased to announce the appointment of Josh Schmiesing as a strategic advisor. A true global executive, Josh has experience leading brands spanning 65+ countries in the areas of research, marketing, advertising, media, and digital production. Recently, he led WPP's Global Microsoft Relationship, including global digital marketing for Xbox. He also serves on the advisory board for Limbitless Solutions, a non-profit organisation that uses engineering to promote empowerment, inclusivity, and accessibility by creating personalised bionics and solutions for children with disabilities. 
Joining other noteworthy Anzu advisors such as Jens Hilgers, David Sable, Jamie Gutfreund, and Takuya Banno, Josh will focus on guiding the development of strategic partnerships to further Anzu's opportunities with brands and game publishers.
"Anzu's in-game advertising platform has created a marketplace for brands to safely reach a massive global gaming audience at scale and for gaming companies to establish new revenue streams that respect the game play," Josh said. "I am thrilled to join such a dynamic team and bring my passion for building strategic business relationships to help Anzu reach their next level of growth."
Anzu recently raised USD $9m (£6.5m) in funding from leading investors such as BITKRAFT Venture Capital, HBSE Ventures, WPP, and Sony. In partnership with WPP, Anzu has introduced digital advertising standards to the in-game space, boosting advertiser confidence and demonstrating the value of in-game advertising. Anzu's platform provides the highest level of security through ISO certification, as well as ad viewability, brand lift measurement, audience verification, data enrichment, and fraud detection through its partnerships with industry-leading ad tech vendors. Anzu is the only licensed in-game advertising platform for Xbox Middleware Program. Its recent campaign with Samsung Spain won an award for Technology Innovation at MMA Smarties EMEA 2020.
Anzu's CEO and co-founder Itamar Benedy adds: "I am very happy to have Josh on board. We're already leveraging his unique expertise of working with top-level players across industries to develop new strategic partnerships that will propel Anzu forward during this pivotal stage."

Anzu.io
Anzu.io is an in-game advertising platform that brings real-world brand ads to video gaming and esports. Backed by BITKRAFT Esports Ventures, WPP and Axel Springer Digital Ventures, Anzu redefines digital advertising through seamless integration of n...
Powered by PressBox
Ad TechAppointmentDigital MarketingGamingIn-Game