HUMAN Take Down PARETO CTV Botnet; YouGov Launch YouGov Safe Data Marketplace
by Grace Dillon on 28th Apr 2021 in News



In today's ExchangeWire news digest: HUMAN take down CTV botnet PARETO; YouGov launch a new data marketplace, YouGov Safe; and Amazon's DSP experienced substantial growth in Q1 2021.
HUMAN take down CTV botnet with help from Roku and Google
HUMAN have revealed the uncovering of a wide-scale connected TV (CTV) fraud operation. Dubbed PARETO, the scheme impersonated millions of CTV products and issued hundreds of billions of artificial advertising requests using almost a million mobile devices.
The botnet spoofed over 6,000 CTV apps, generating 650 million false ad impressions per day on average. The bot used at least 29 malicious Android mobile apps to disguise itself as a CTV streaming service product, and was able to elude detection for some time due to the lockdown-induced rise in interest in CTV and streaming amongst consumers and advertisers alike.
HUMAN first discovered PARETO last year, and has since been working to mitigate its potential impact on advertisers. Keystone members of the recently-formed anti-fraud initiative The Human Collective – Magnite, Omnicom Media Group, and The Trade Desk – helped the ad verification company in bringing down the scheme, with further assistance provided by streaming platform Roku and search leader Google.
In light of the botnet's discovery, HUMAN chief scientist Michael McNally has urged the ad industry to impose stricter measures to clamp down on CTV fraud.
YouGov launch data marketplace, YouGov Safe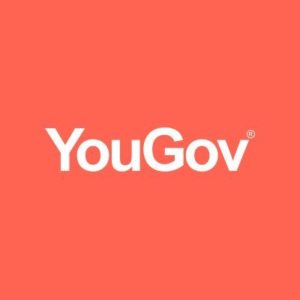 International research and analytics group YouGov have launched a new device tracker and data marketplace called YouGov Safe. The new feature promises to provide organisations with "a transparent view of consumers' verified online behaviours and transactions" in a way that's "fully opt-in, GDPR & CCPA compliant, [and] ethical", and to give consumers control over which organisations they share their data with.
Due to its consumer- and privacy- centric design, Safe can give brands and advertisers a more comprehensive insight into their target audiences, and rewards consumers for sharing their data. Data from leading streaming services, ecommerce, and browsing history is already available on the platform, with YouGov saying that banking, gaming, and health information will soon follow.
Commenting on the launch, head of YouGov Safe Hamish Brocklebank says "YouGov Safe changes the game for everyone. For consumers, it is the opportunity to have the power over their personal data – deciding what to share, doing it in a secure way and getting value for it. For clients, YouGov Safe takes customer profiling to another level – understanding their audience's full journey across devices – whether it is streaming, gaming, shopping, or other online activity – and connecting it to YouGov's rich attitudinal data. YouGov Safe redefines the possibilities of connected customer data for both consumers and clients."
Amazon's DSP experiences strong Q1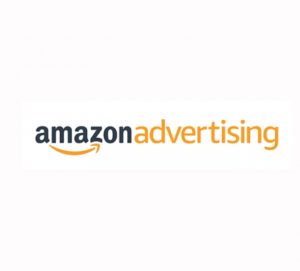 The demand-side platform (DSP) owned by Amazon experienced year-over-year ad spend growth of 90% in Q1. The tremendous result was due in large part to the platform's audience targeting capabilities, which proved highly valuable to advertisers amidst a dramatic shift to ecommerce.
All ad formats saw growth during the period, although Amazon DSP display and the "sponsored display" offered via the firm's Ad Console did particularly well, says the latest Amazon Ads Benchmark Report from digital marketing agency Tinuiti. The findings followed an eMarketer report which said that the internet giant's ad business grew 52.5% during the beginning of the COVID crisis, expanding their share of the US digital ad market to above 10% for the first time.
Amazon's success in the online ad space comes courtesy of the business' treasure trove of user data. Andy Taylor, director of research at Tinuiti, said "Amazon's incredible first-party data on its massive customer base offers unique audience targeting that simply isn't available through other platforms like Google and Facebook. The valuable real estate on Amazon's owned-and-operated properties, targetable through the Amazon DSP, is not available through other platforms, making the DSP highly attractive to ad buyers."