ShowHeroes Annoncer le Lancement de Nouveaux Formats Interactifs pour la Publicité Vidéo Digitale
by ExchangeWire PressBox on 17th May 2021 in News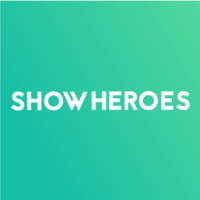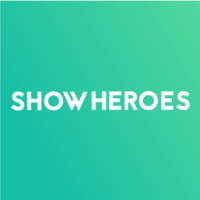 Après plusieurs mois de recherche et développement, ShowHeroes a le plaisir d'annoncer le lancement de nouveaux formats interactifs pour la publicité vidéo digitale.
ShowHeroes a créé un ensemble de cinq nouvelles solutions qui permettent à nos clients de tirer parti de l'inventaire vidéo instream premium ShowHeroes et d'atteindre leurs objectifs de façon encore plus précise et efficace.
Alors que les solutions existantes de ShowHeroes, essentiellement composées de Pre-Roll, d'early Mid-Roll et le fameux Branded Player, ont prouvé leur efficacité et se sont imposées en Europe, ces nouveaux formats, 'Dynamic Frame', 'L-Arche', 'Story Ad', 'Shopper Video' et 'Lead Gen' offrent de nouvelles possibilités et autant d'opportunités pour des campagnes créatives et performantes.
Centrées sur l'expérience rich media et l'interaction utilisateur, ces nouvelles solutions permettent des messages personnalisés, à chaque étape du parcours client.
Combinés aux capacités de ciblage sémantique et contextuel développées par ShowHeroes, ces formats innovants deviennent les outils les plus puissants mis à disposition des annonceurs. Ces derniers bénéficient également de l'écosystème d'éditeurs média Premium constitué par ShowHeroes en France comme à l'international.
Consultez le ShowRoom sur ShowHeroes.com pour des démos en direct et n'hésitez pas à nous contacter directement pour avoir plus de détails sur nos nouveaux formats interactifs.

ShowHeroes Group
ShowHeroes Group is Europe's most innovative digital tech and media group with a focus on video. Brands operating under the group's umbrella include: ShowHeroes, ShowHeroes Studios, Union Media, The Digital Distillery and Garage….
Powered by PressBox
Ad TechDigital MarketingProduct LaunchVideo