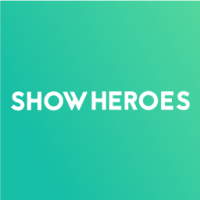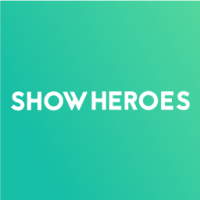 ShowHeroes, einer der führenden Anbieter von Video-Lösungen für digitale Publisher und Advertiser in Europa launcht neue Formate für Video Werbung: die ShowHeroes Interactive Video Formate. 
ShowHeroes hat ein vollständig neues Produkt-Set mit fünf Lösungen entwickelt. Sie ermöglichen es ihren Kunden, im Rahmen ihrer Platzierungen auf dem ShowHeroes Premium InStream-Inventar zusätzlichen Nutzen in einer größeren Bandbreite von Anwendungsfällen zu schaffen. 
Während die bestehenden InStream Video Ads und Branded Player Ads von ShowHeroes zu einer tragenden Säule erfolgreicher Videowerbung geworden sind, eröffnen nun vorgestellten Dynamic Frame Ads, L-Shaped Ads, Story Ads, Shoppable Video Ads und Lead Gen Ads unendliche Möglichkeiten für noch kreativere Kampagnen und Mehrwerte für ihre Partner.
Mit dem Fokus auf das Rich-Media-Erlebnis und die Nutzerinteraktion ermöglichen diese neuen Lösungen personalisierte Botschaften, bei jedem Schritt der Customer Journey. 
Kombiniert mit ShowHeroes' marktführenden Fähigkeiten im semantischen Matching und kontextbezogener Relevanz werden sie zum leistungsstärksten Werkzeug, um Markenkommunikation in ihrem vielfältigen Portfolio internationaler Premium-Publisher darzustellen. 

ShowHeroes Group
ShowHeroes is a global leader in digital video content, tech, and advertising solutions. The company was founded by Ilhan Zengin, Mario Tiedemann, and Dennis Kirschner in 2016 with headquarters in Berlin and employs more than 400 people worldwide in ...
Powered by PressBox
Ad TechDigital MarketingProduct LaunchVideo