Lyst Raise 'Pre-IPO' $85m; Marie Claire US Acquired by Future
by Grace Dillon on 19th May 2021 in News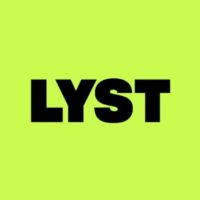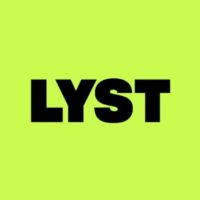 In today's ExchangeWire news digest: fashion start-up Lyst raise $85m in the run-up to a planned IPO; the US edition of Marie Claire magazine is acquired by media platform Future; and VideoAmp secure $75m in funding from Capital IP.
Lyst raise USD $85m in run-up to IPO
UK fashion start-up Lyst have raised USD $85m (£60) in a 'pre-IPO' funding round. The sizeable investment follows a spate of growth for the ecommerce marketplace, who have expanded their catalogue to 8 million products from 17,000 brands and retailers, and attracted 150 million users, a staggering 1100% more than before COVID.
2020 gross merchandise value increased to over USD $500m (£352.8m), whilst gross merchandise volume continues to accelerate, according to Lyst. The decade-old company value their lifetime gross merchandise volume at over USD $2bn (£1.4bn).
Whilst reticent about the details of the prospective IPO, Lyst did reveal some of those involved in the latest funding round. Investors include Accel, 14W, and – interestingly – Carmen Busquets, one of the co-founders of Lyst competitor Net-a-Porter. Sources estimate the valuation puts Lyst at a value of USD $700m (£494m), although this has not been confirmed.
In a statement, Lyst founder and CEO Chris Morton said "While our app and website already enjoy very large audiences in the USA [and] Europe, fashion e-commerce remains under-penetrated in general, with huge growth potential globally. We're excited to use this raise from top-tier investors to continue personalising the fashion shopping experience to each of our millions of customers, while helping our partner brands thrive".
Marie Claire US joins UK edition at Future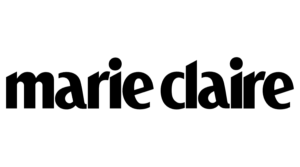 Specialist media platform Future have acquired the US edition of Marie Claire Magazine. Run as a joint venture between Marie Claire Album S.A.S and Hearst Magazines Media, the US edition will be owned by Future under a 5-year licensing agreement.
Having generated USD $19.2m (£13.6m) in revenue last year, the magazine looks like a promising investment for Future. With the addition of Marie Claire US's 30 million global monthly readers, the platform will grow to over 400 million users.
Marie Claire US will now join its UK counterpart under Future's portfolio, which includes other titles such as Woman&Home and GoodToKnow. Former co-owner Hearst, meanwhile, have announced the closure of their Town & Country UK magazine under cost-cutting measures.
Commenting on the deal, Future CEO Zilla Byng-Thorne said "With nearly 17.5 million visitors a month, this is a flagship women's lifestyle brand and I'm delighted that we are adding it to our already strong Women's Lifestyle Vertical. We've had fantastic results expanding the Marie Claire UK brand and we believe that with our expertise in terms of audience, e-commerce and platform, we can develop the offering to grow the Marie Claire US audience significantly."
VideoAmp receive USD $75m funding from Capital IP
VideoAmp, a US-based software and data platform, have received a guaranteed USD $50m (£35.3m) in non-dilutive debt financing from Capital IP, with a further USD $25m (£17.6m) on offer. It's anticipated that the platform will use the capital to ramp up their efforts to become leaders in planning, measurement, optimisation, and currency solutions for convergent TV.
Having experienced over 700% growth over the past 5 years, and with growth expected to double YOY by 2021's end, VideoAmp are keen to keep up momentum. The firm are expected to use the latest cash injection to hire top-tier executives and to expand the headcount of their sales, client success, and engineering teams, as well as to bolster their own solution for the USD $160bn (£113bn) convergent TV market.
Commenting on the funding, VideoAmp co-founder and CEO Ross McCray said "Our execution and strong financial performance have allowed VideoAmp optionality on funding our growth plans. We are happy to partner with Capital IP for the access to growth capital in order to fully capture our land grab opportunity on great terms and without shareholder dilution. It is the best of both worlds."
AcquisitionecommerceInvestmentMediaVideo