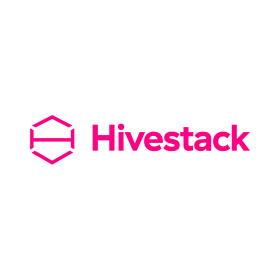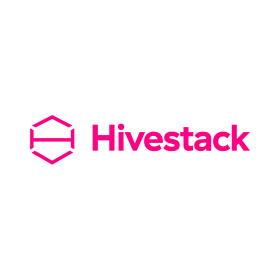 Hivestack, 巢仕达, the global ad tech leader in programmatic digital out-of-home (DOOH) advertising, today announced the appointment of Aileen Ku as general manager, China, based in Shanghai. Reporting to Troy Yang, managing director, North Asia, Ku will be responsible for driving revenue, growth and strategy focused on channeling incremental advertising dollars into China and also helping Chinese brands to activate on DOOH screens all over the world.
Ku brings to Hivestack over two decades of digital advertising experience and a strong track record of consulting for foreign companies on their entry strategy and operational set up in China. Ku joins Hivestack from RTBAsia, the advertising verification service provider, where she held the position of Chief Growth Officer leading the sales operation of its advertising tracking and verification business unit.
As the leading global programmatic DOOH full-stack offering, Hivestack connects Chinese DOOH publishers with growing demand from global brands and allows Chinese brands to buy outside of China. By integrating with Hivestack, publishers are able to monetise their DOOH inventory programmatically and media buyers are able to utilise the very best channel-specific programmatic DOOH technology to reach audiences with impression-based targeting across multiple supply partners through one platform.
Ku's appointment follows Hivestack's entry into China in January 2021 with the hiring of Troy Yang, formerly senior vice president North Asia for The Trade Desk.
"As the demand for programmatic DOOH increases in China, we are well-positioned to continue to support our global network of partners and clients helping them navigate a unique and multi-faceted market through our data-driven solutions. Building a talented local team is critical to our growth in China'', commented Troy Yang, managing director, North Asia at Hivestack. "I am delighted to welcome Aileen Ku to the team. Aileen's experience will play a key role in expanding our long-term growth strategy in China as she helps to partner with Chinese media owners, domestic DSPs, data partners, brands and agencies to build up the programmatic DOOH ecosystem and adapt our offerings for the China market."
Ku is actively involved in associations such as China Advertising Association (CAA) and Mobile Marketing Association China (MMAC), where she supports international projects with key industry bodies including the Trustworthy Accountability Group (TAG) and IAB Tech Lab.
Aileen Ku, general manager, China at Hivestack commented: "There is a massive opportunity for programmatic DOOH in China and I'm thrilled to be joining a company that is driving its adoption by delivering the data-driven choices and effectiveness that global brands need right now and facilitating the connection with premium media owners in the region. I'm looking forward to using my experience to build on Hivestack's success in China to date and continue to position the company at the forefront of this fast-growing industry."

Hivestack
Hivestack is the largest independent, global, full stack, marketing technology company that powers the buy and sell-side of programmatic digital out of home (DOOH) advertising. On the buy side, marketers use Hivestack's Demand-Side Platform to crea...
Powered by PressBox
Ad TechAppointmentChinaDOOHProgrammatic