Facebook Pens Deal with Newscorp: What Next for the Advertising Industry?
by Mathew Broughton on 26th May 2021 in News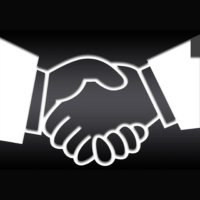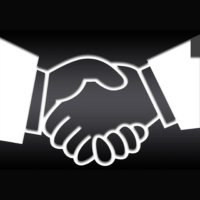 In this contributed article for ExchangeWire, Eb Adeyeri, VP Partnerships at Jellyfish, provides a contrarian viewpoint on the deal brokered between News Corp and Facebook in Australia.
No-one truly knows if Facebook's agreement with Rupert Murdoch's News Corp Australia will cause shockwaves and lead to revolutionary change throughout the advertising industry… yet.
The multi-year deal which is making Facebook pay for content from the likes of The Australian, The Daily Telegraph and The Herald Sun has undoubtedly been brewing for a while and, with mounting pressure from governments to make tech giants compensate publishers, it's unsurprising to see the deal now in full effect.
Some outside the advertising industry feel it may have repercussions, forcing all social media giants to strike deals with publishers, in turn diminishing the chances of branded content gaining traction online. However, while we're likely to see other countries follow suit, it ultimately won't have any real impact on how advertisers view Facebook and the relationship won't be severed any time soon – here's why.
How the deal affects the advertising industry
With the number of Facebook users in the UK set to hit over 42 million by 2022, it's a no brainer within the industry that this is a key touchpoint to reach audiences. But, this comes at a price and with Facebook's UK digital ad expenditure expected to surpass £2.6bn, brands are clearly willing to invest and capitalise on a vast and expansive online network.
What's more, other than during the pandemic which caused havoc on budgets and led to a period of uncertainty, Facebook's ad rates have only continued to rise thanks to increased demand from advertisers globally. In fact, the social media platform has a whopping nine million advertisers, spanning across businesses of all sizes across the globe; all demanding opportunities to reach people on Facebook. This has now essentially caused a co-dependency within the industry, as there is an understanding of its importance when wanting to stand out in the digital arena.
The power of Facebook
Advertisers should consider forming a partnership alongside Facebook for three key reasons: its speed to reach wider audiences, the targeted nature of social media advertising, and the opportunity to generate revenue, sales, and leads; whilst also arming brands with one of the most powerful tools in advertising today: data.
By analysing data obtained from Facebook, advertisers are theoretically better equipped to understand their audience – who they are, where they are based, and what inspires them, enabling them to pivot their advertising campaigns and wider media strategies accordingly. This breadth and agility that Facebook advertising offers is the reason many advertisers will continue to invest, especially with the pandemic causing a rapid acceleration in the amount of time consumers spend online.
As an industry, we need to dispel the myth that publishers lost revenue because advertisers turned to Facebook and Google. In fact, many advertisers that Facebook and Google have courted wouldn't have done any advertising prior to the internet. A crude analogy is if the post office asked for payment from email providers because they were losing revenue as more people started using the internet. Society evolves, and this deal should be seen as a positive for the industry, especially as the platform has become the crux for thousands of businesses when looking to increase their brand awareness and enhance their sales funnel.
What next?
Overall, the deal is more about the politics of free speech in societies than the commercials of 'content' – so with that context, we're likely to see other countries adopt different versions of the Australian legislation. This adoption, however, won't cause the advertising industry to be turned upside down and if a similar deal is done in the UK, the debate is likely to be waged in Downing Street instead of industry board meetings.
DataFacebookPublisherSocial Media