Europe's Fractured CTV Landscape: to Scale the CTV Opportunity Across Europe, We Need to Understand Local Differences
by Grace Dillon on 8th Jun 2021 in News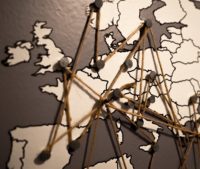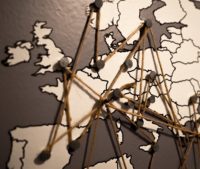 CTV advertising is becoming the new darling of video advertising, but one solution won't fit an entire continent writes Stephen Byrne, managing director Nordics ad tech & platform partnerships and executive director Europe for new partnerships at Smartclip.
A revolution of the TV ad market, the driver of convergence between TV and digital, steering new opportunities for addressable advertising and format innovation – the idea of CTV stormed the news columns of our industry, promising a bright digital future for TV. But looking at the reality of CTV in Europe, we see a different picture. The market is still small and — as always on a multi-language-continent — fractured. For now the US is far ahead, but will 2021 be the year of CTV in Europe?
There is reason to be optimistic for a significant growth of CTV across Europe. As in most parts of the world, the amount of video content consumed has been skyrocketing for years. Even with all the turmoil of the last year, 2020 was no exception. Video consumption grew across SVoD, AVoD, and broadcaster catch-up platforms according to OMIDA research. The continued lockdowns across Europe have only accelerated the effect. In Germany, the second lockdown (starting in November last year) immediately impacted media and video consumption visibly across the board, according to Ad Alliance.
Opposite to SVoD growth, which may slow down in 2021, ad funded video-formats will be continuing to grow in 2021. Users in all major European markets are warming up to ad-funded digital TV-like content and are more and more willing to view ads in exchange for free access to VOD.
To really get a grip of CTV in Europe, we need to take a short detour to establish what CTV actually is. The term is used loosely across the market, regularly causing misunderstandings. In short, Connected TV is digital, TV-like video content accessed by apps and streamed predominantly over smart TV. Due to liberal use of terms, Connected TV advertising is often convoluted with Addressable TV (ATV) via hybrid broadcast broadband TV (HbbTV). While ATV aims to digitise advertising within traditional broadcast TV, the CTV environment is a completely original and digital formation, creating new additional advertising environments.
A majority of the CTV buzz at the moment is driven by US players with vast experience in CTV advertising. They do, however, often lack insight into the intricacies of local markets. I have talked to a couple of CTV experts in the past who said they are successfully rolling out CTV in Europe already. When asked to specify where in Europe, most were talking about the UK. When I asked them if they planned on adapting their offer to local markets and languages in continental Europe, most of them didn't have a concept ready yet.
The UK is, and will remain, a European powerhouse for CTV, but it is not the whole of Europe. If advertisers want to gain market share in Europe with CTV they have to enter the larger markets of Germany, France, Italy, and Spain. These "EU5" countries have one thing in common when it comes to CTV: their CTV value chain is dominated by broadcasters who control a vast majority of ad-funded VOD services — TV NOW and Joyn in Germany, MyTF1 in France, or ITV Hub in the UK. Across the European Big Five, 39% of web users used at least one BVOD service in Q3 2019, according to Ampere Analytics.
To truly offer CTV across Europe at scale, the decision lies in the hands of the broadcasters. Major TV houses and independent AVOD services need to collaborate across markets and language barriers, but with local specifics in mind. A top-down approach won't be able to adequately adapt to the changing requirements per market. The European CTV initiative has realised the need for collaboration — however, most of the proposed tech solutions are still copy and pasted from the US. CTV in Europe requires a locally embedded ad tech framework, that puts the needs of local media and advertisers first and organically grows an adaptable and scalable solution. Collaboration by local media owners is mandatory. A locally grown CTV solution spanning multiple European markets and offering unique high-quality TV-like advertising inventory — that really would be a revolution of TV advertising.