Italy's Gaming Industry Grows; Shoppable Ads Make Poor Impression
by Grace Dillon on 9th Jun 2021 in News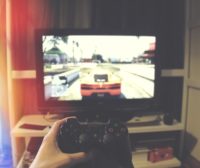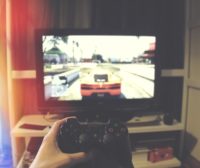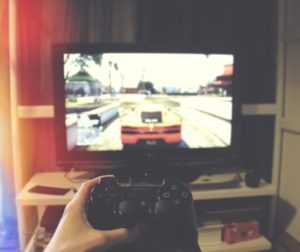 In today's ExchangeWire news digest: Italy's gaming industry is on the rise, according to the latest IIDEA census; research into shoppable ads reports an underwhelming response from US viewers; and subscription-based ecommerce tools provider Stackline secure a $130m investment from TA Associates.
Italy's gaming industry grows
Italy's gaming industry is on the rise, according to a census by the country's game association. The sector has grown 45% in the past 3 years, and now employs over 1,600 developers across 160 game studios, the survey from the Italian Interactive Digital Entertainment Association (IIDEA) found.
Conducted in partnership with research firm IDG Consulting, the study also revealed that the industry has become more mature, with 73% of developers having worked in their field for over 4 years. Furthermore, the number of games companies with more than €500,000 (£429,795) in revenues is up, and total market revenues have grown 21.9% to €2.2bn (£1.9bn).
A third of businesses now have a headcount of over 10 employees, and 20% currently employ more than 20 people. 35% of firms have made new hires over the past 2 years, with 59% indicating that they plan to have recruited more staff by 2023.
The vast majority (94%) of Italy's games revenue derives from the international market, coming mainly from Europe (60%) and North America (25%). Domestically, 16.7 million of the 62.3 million population (or 38%) play games regularly, meaning that there's plenty of demand at home as well as overseas for the country's thriving industry.
Shoppable ads make poor impression, research finds
Research has found that US consumers are unenthusiastic about making purchases via shoppable ads. Only 36% of those surveyed in the latest Ad Age-Harris Poll said they would consider buying something directly from a clickable ad that appears during streaming programming, a troubling result for networks and advertisers who have bet heavily on the format.
Key to consumer indifference is the fact that most viewers simply don't pay attention to adverts – 78% of the 1,075 respondents stated that they use ad breaks to do other things, such as browse other channels, or check their phones. Furthermore, 65% or more participants said they would stop watching a show if there were too many ads, and 69% revealed that they have paid to go ad-free.
Whilst the findings may seem devastating to brands' and networks' ambitions for Shoppables, there are some silver linings – 87% of respondents said that they expect to see at least one or two ads during a 30 minute program, suggesting that consumers are not wholly resistant to commercials. More importantly, 49% of respondents said they would be more likely to engage with an ad if they were offered a discount on what was being promoted, and 56% would interact in exchange for a subsequently ad-free viewing experience.
These minor positives aside, networks and brands are going to have do more to win viewers' attention in a market that's becoming increasingly closed off to advertising.
Stackline receive USD $130m investment from TA Associates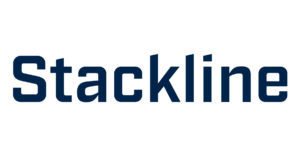 Subscription-based ecommerce tools provider Stackline have secured USD $130m (£91.8m) in strategic investment from global growth private equity firm TA Associates. The funding follows a USD $50m (£35.3m) investment from Goldman Sachs Asset Management's growth equity team last November, and will go towards developing Stackline's product portfolio and expanding their global presence.
Seattle-based Stackline currently offer an ecommerce platform that combines real-time data from shopper, operations, competition, and marketing intelligence to thousands of brands and retailers. The tech company, who count Starbucks, Sony, and Levi's amongst their clients, launched integrated advertising partnerships with retail giants Walmart Connect and Instacart, and expanded their existing relationship with Amazon, last year.
"We are thrilled to partner with TA as we prepare to introduce a series of exciting product innovations to help brands connect with shoppers, build awareness, inspire loyalty and drive continued competitive advantages in the retail industry," Stackline founder and CEO Michael Lagoni commented. "TA brings tremendous value with its deep domain expertise and proven track record with some of the world's leading companies."
Ad TechecommerceGamingInvestmentStreaming