Loctite Achieves 24.6% Sales Uplift Across Italy by Using Blis' Location Powered Targeting to Drive Foot Traffic into Supermarkets
by ExchangeWire PressBox on 23rd Jun 2021 in News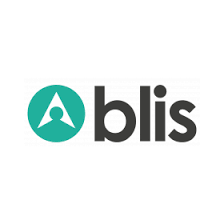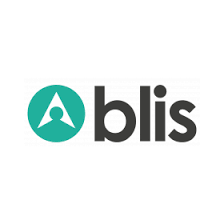 Blis, the leading privacy-first, location-powered programmatic advertising partner has announced that global DIY brand Loctite, has generated more than €26,000 (£22,248) in incremental sales using Blis' Privacy-first Activation products. The successful campaign drove a significant uplift in store visits of 51% and a sales uplift of 24.6% by encouraging consumers to visit select supermarket stores. 
The campaign resulted in more than 12,500 incremental store visits over four weeks and a store visit rate of 1.97%. This delivered on the campaign objective to raise brand awareness and drive people to physical stores across the country.
Blis used its proprietary technology to identify specific audiences for targeting, focusing on building an audience pool of consumers previously seen in DIY stores. In addition, Blis used Real-time Targeting to reach those previously seen audiences when they were in proximity to specific areas with a drive to store Call-To-Action. The campaign's impact on sales was measured in collaboration with IRI. By integrating sales reports with Blis' mobile activation Loctite was able to measure the entire activation funnel.
Giulia Castiglione, digital media supervisor of OMD commented, "As a result of the pandemic there was an exponential increase in DIY home projects, which meant there was a huge opportunity for Loctite to be front of mind. Loctite's retail partners are usually key in helping ensure that consumers learn about their products and can purchase them onsite, but Blis' Privacy-first Activation products helped them increase brand awareness and drive foot traffic to 749 select supermarket stores across Italy, at a time when movement was limited."
Arianna Castoldi, agency group head for Blis in Italy added, "COVID-19 brought about a lot of challenges for brands and marketers, however the change in consumer behaviour during this time has seen some opportunities occur. Brands like Loctite who quickly acted on consumer actions around DIY and home improvement have seen success in gaining market share. This campaign was a perfect opportunity for us to work together, showcasing the benefit of using location data even at a time when consumers aren't on the move and generating fantastic results."

Blis
Blis is the audience-first platform that doesn't rely on personal data. We're an integrated planning and buying platform that delivers scaled, relevant and high-performing audiences, helping  the world's largest brands and media agencies achieve...
Powered by PressBox
DataGeotargetingLocationRetailTargeting