With Fragmentation Comes the Opportunity to Put CX First - Q&A with Seun Odeneye
by Grace Dillon on 24th Jun 2021 in News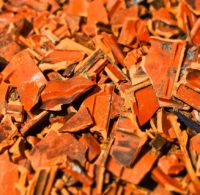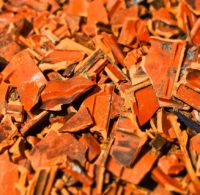 In this exclusive interview with ExchangeWire, Seun Odeneye, managing director of Matterkind UK & Ireland and judge of The Wires Global 2021, discusses industry fragmentation, and assesses the challenges and opportunities it presents to ad tech.
What's causing the industry to become fragmented?
I hate to admit it but, we are! Marketers and people that work in our industry are just not making it easy for ourselves. The LUMAscape is the epitome of fragmentation, and you can see that just by looking from left to right on it – all you see is disjointedness. If you take, for example, client side, you can get a display client, a social client, a TV client and even sometimes a Brand vs DR client. On the agency side, you have a display team, a social team, an AV team, and a native team amongst many others. On the tech partner side, some have open ecosystems with no walls and some have closed ecosystems with high walls. And finally, our industry has so many channels that tend to be planned in silo – Search, Social, Display, Video, Native and OOH. This is all fragmentation and we need to find a way to work better and easier together to avoid this disjointedness.
What issues are being created by these splits?
The main issue is the creation of an unpleasant user experience. If the industry continues to plan and execute in these siloed ways, then we aren't putting the customer at the heart of everything we do, and that is what we really need to focus on. I mentioned this example during a session at Adweek Europe this year – I recently moved utility partners from one of the big five to a lesser known energy company because my utility bill was astronomical. I was saving money but around a month after I joined the new provider however, I started to get (and the only word for it is) harassed by their YouTube ads.
While there are other variables to this, such as the need for the energy provider to have a better first-party data suppression strategy, this is the kind of experience that users are having in this fragmented world where marketers are not putting customer experience at the centre of their strategies.
What positives have come, or could come, as a result of fragmentation?
Disruption! All these silos just make it difficult for us as marketers to deliver meaningful moments for our brands. What brands need to do is really take an aggressive stance of tiering down these channel silos. At IPG, we've made some great traction in this area by using our proprietary applications to move away from channel silos and give us the chance to have one budget that's fluid across every addressable channel, all with the aim of delivering better business outcomes for our client. As an industry, we need to get past conceptual storytelling and deliver on what needs to be done in an easier and more meaningful way.
What impact has fragmentation had on the dynamics between publishers, tech providers, agencies, and brands?
In many ways the impact has been positive, as we have to work more closely together in order to close the gap between silos. Publishers have taken an addressable-first approach to ensure any new and existing offerings can be automated. From an agency side, we have to (and do) practice an agnostic framework, ensuring that we work with the strongest tech and publisher partners that will deliver the best outcomes for our clients. We have found the best outcomes for our clients are when we work in tandem with our tech, publisher, and agency partners to align on strategy and solutions that drive efficiencies and build rapport and relationships.
Who could emerge from this period of fragmentation as the biggest winners?
If we look to the future and the death of the cookie, we are going to see a very different digital landscape to the one we currently know. Data has been cited as the oil of this generation, and those partners with the largest first-party data sets will prevail as we walk towards the unknown in 2022.
The biggest winners in this scenario will be those who have robust, declared first-party data sets. From the publisher side, we have seen a lot of emphasis on driving signed-in users and paywalls to encourage data collection (The New York Times being an example here). In addition to this, many start-ups and newer companies have an advantage, as they have requested logins – the most identifiable and valuable feature as we approach next year – since conception. From a brand side, those with updated CRM lists of user data will be on the front foot, meaning that the biggest players could potentially become even bigger as they combine forces to match their data sets. Here at IPG, we have Acxiom as part of our group, and they give us exclusive and priority access to one of the largest and richest first-party data sets globally. Having Acxiom join us at IPG has ensured that we've not only future-proofed our business, but – most importantly – our clients' businesses too.
Unfortunately, on the flip side, we may see a dramatic change to the LUMAscape, as many companies without these strong data collection ties will not survive. In a way, this will make the industry less fragmented, but it will also give the biggest walled garden companies an even larger slice of the pie.
The Wires Global 2021 awards are now open for entry. Please visit our dedicated awards platform for further details and to enter.
Ad TechAgencyCustomer ExperienceData