Ditching the Waterfall to Open Up New Monetisation Options
by Grace Dillon on 22nd Jul 2021 in News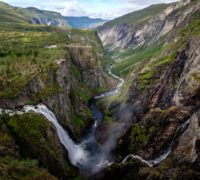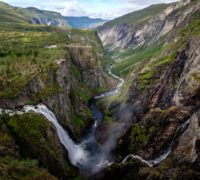 Writing exclusively for ExchangeWire, Alexander Qvitzau Lund, director of ad operations & ad technologies at Upday, and judging panel member for The Wires Global 2021, provides an insight into how the publisher adapted their monetisation strategy to the age of COVID-19.
Revenue growth during Corona
Throughout the COVID-era we have seen stable programmatic revenues and the post-COVID trend indicates continuous growth – or at least no sign of decline. On the other hand, the traditionally sold bookings (i.e. direct IO business) were at a standstill for a long period of time.
We managed to grow our average eCPM by introducing new ad formats to our mix and offering an omni-channel inventory, adding video and mobile web to our inventory portfolio.
More importantly, we have managed to grow with almost every existing programmatic partner, through close collaborations and various tweaks to our established connections.
We have also onboarded new buyers via programmatic deals and are now building our third header bidding solution. The buyers seem more dedicated than ever to follow these channels, and we're here to ensure every type of channel is made available to them.
In order to make every type of buying available in an optimal and efficient way, we have taken the final step to get rid of the classic waterfall model once and for all. This reduces the number of SDKs that publishers need to integrate and opens up the possibility of creating more sophisticated ecosystems through first-price auctions and a fully dynamic bidding setup. Upday was the first European publisher to enter a fully dynamic setup with Google, and now we have third- and fourth-level header bidding partners connected to our mediation.
Effects of dynamic mediation
First and foremost, the change to a fully dynamic mediation is good for programmatic price competition and the free market of digital advertisement. By removing the waterfall and static pricing, we have removed infrastructural limitations to the mediation and created an opportunity for our direct deals to book in on lower prices and without priority over the programmatic demand – even on deals connected to exchanges on the second-, third- and fourth-level of the header bidding structure.
Furthermore, it creates a foundation on which our monetisation strategy can develop. We have reduced the efforts for regular price rule adjustments and the requirement to secure a yield uplift through traditional IO bookings – we can simply onboard open bookings that will deliver impressions only when they outbid the competition.
This setup has led to a new opportunity, where we focus on performance campaigns and optimise them in-house against the yield we otherwise generate through the programmatic demand.
Connections between publishers
We have developed an AI in collaboration with Nexta.io in order to deliver performance campaigns. The AI works by taking various data points into account and delivering the campaign where ROI is highest on the specific campaign and the yield is highest for the publisher.
In addition to this, the AI is connected to a platform which links to multiple exchanges, thereby enabling a much broader reach. The platform basically allows us to connect with any other publisher who is connected to some sort of programmatic buying. On this note, we have already ensured a network of inventory to all Axel Springer publishers in Europe and the US – for in-app, mobile web, and desktop traffic.
The solution is going to be a way of establishing a monetisation structure which can support demand from programmatic, traditional branding campaigns, and, on top, performance-based marketing, on a basis of zero-risk for losing yield.
---
The Wires Global 2021 awards are now open for entry. Please visit our dedicated awards platform for further details and to enter.
Covid-19MonetisationPublisherRevenue