Electric Advertising: Q&A with Adrian Keen, InstaVolt
by Mathew Broughton on 29th Jul 2021 in News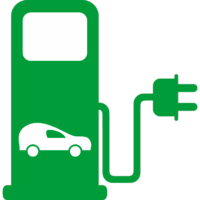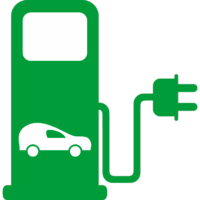 Amid the furore of the pandemic, last year it was announced that new petrol and diesel cars will no longer be sold in the UK from 2030 onwards, with similar measures imposed by nations including Canada, France, Norway, and the United States. Ahead of the massive infrastructure rollout this necessitates, simultaneously expanding available out-of-home inventory at a prolific rate, ExchangeWire speaks to Adrian Keen, CEO of Instavolt, on the opportunities electric vehicle charging point advertising offers to marketers.
How has the use of electronic car charging points as an advertising vehicle changed over the course of the past 18 months? How is this expected to change going forward as coronavirus restrictions ease?
Using EV chargers as an advertising medium has been almost non-existent in the last 18 months and we really wanted to capitalise on this as a new and exciting channel. As the number of EV drivers increases, so do the opportunities to market a business; an idea which might not have made sense just five years ago, but is now deemed an incredibly efficient way to reach consumer eyes. Over the last 18 months, electric vehicle usage and ownership has increased by more than 66%, equating to over 175,000 electric vehicles being registered in the UK, meaning chargepoints too have increased, providing increased advertising opportunities for businesses. They are a commodity populated throughout the UK in consumer hotspots such as Costa Coffee and McDonald's, meaning the eyes on chargepoints are significant, and it's not just the physical adverts which are being consumed – it's the apps that go with it.
EV chargepoints are a fully immersive channel which is only likely to boom. With digital screens, apps encompassing content which can support partnerships, and the ability to brand wrap the physical chargepoint, the sky is the limit on the type of content and reach that we can provide. Brands with sustainability and green pledges as part of their offering are able to engage an appropriate and already connected audience via EV networks; an invaluable part of any advertising initiative.
As coronavirus restrictions ease and normality resumes, so too will the movement of people. This means chargepoints will be more visible to drivers up and down UK roads as staycations are continued to be encouraged, whether they are EV owners themselves or not.
What opportunities does data garnered from payment providers such as Starling Bank offer out-of-home media owners? How can this data be overlaid in both physical and digital campaigns?
The great thing about this channel is that InstaVolt is able track all the transactions through our charging network, plus a digital footprint that we offer to host for our media owners (such as QR codes). We offer data packs and insights into the use of the chargers, which ultimately informs the media owner about their reach, impressions and exposure. It's a truly modern channel and is built with data in mind, right from the start, rather than having to retrofit the collection of data into existing methods.
Where media owners have been able to provide interactive content, through examples like Starling Bank's QR codes and touchscreen capabilities on our new chargepoints, we can be specific about what interactions we have with the consumer and what information we learn from them to share back with media owners.
We foresee the use of interactive videos being played on the chargers, where the drivers can interact and choose preferences about what they want to see or receive next. This would then link through to the app in the palm of their hand; it's fully connected and immersive.
How will the use of on-screen advertising and in-app units be used to complement the charging point wrap advertising? Will similar multi-channel campaigns be the norm going forward?
Utilising the network as a full-service advertising channel reiterates the advertising company's position in every area. By using on-screen and in-app advertising, companies are reaching an already engaged audience; one which has already taken the step to make a sustainable and future-proof change by purchasing an electric vehicle. The wrap charging serves to engage those consumers too, but also the general public who will still be exposed to such advertising due to its positioning in common consumer points, such as McDonald's, Costa, and our many other national partnerships.
With concerns over carbon emissions relating to digital advertising on the rise in recent years, how does offsetting emissions through tree planting help mitigate these concerns?
Carbon emissions are a widespread concern amongst industry professionals as we head towards 2050's net zero targets. Offsetting emissions through tree planting encourages the removal of carbon out of the atmosphere as they grow, and by vocalising Starling's plans to plant trees for every InstaVolt purchase made through with a Starling card, the bank is incentivising consumers to make smart, green choices in all aspects of their lifestyles. Of course, we cannot state that planting a tree mitigates all concerns relating to carbon emissions, but it is an active way to make a difference and encourage customers to act in line with principles of the companies they are involved with by making a simple switch.
How do electric vehicle charging points differ from traditional petrol station and railway advertising units? Is there a significant difference in terms of audience/demographics?
As mentioned above, charging points are stationed throughout the country with some in heavily-frequented consumer locations such as fast-food chains and motorway stop offs. While traditional advertising units target the masses, electric vehicle charging points are likely to attract a more engaged consumer; someone who has already taken the plunge to making sustainable changes, or is thinking about doing so by switching to an electric vehicle. The main difference is the active interaction with a consumer who is using the charger, screen and app to get their car charged; in comparison to walking past and paying little attention to an ad on a railway platform, for example.
Additionally, EV drivers tend to be of higher value as they already inhibit traits such as car ownership or company car professions, technologically-savvy, principle-led and engaged individuals. This gives our new channel a big advantage over the high-footfall but low-engagement strategies that are usual in out-of-home media.