Fandom Launches Fandomatic, the Self-Serve Advertising Platform Targeting Gaming and Entertainment Fans
by ExchangeWire PressBox on 28th Sep 2021 in News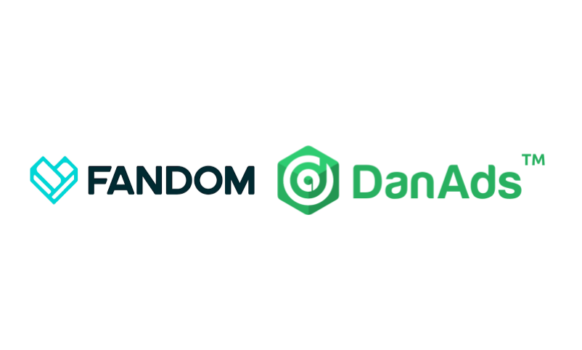 Fandom, the world's largest fan platform, today announces the launch of Fandomatic, the self-serve advertising platform for gaming and entertainment fans, powered by DanAds, the Sweden-based leading provider of self-serve advertising infrastructure. The new platform enables businesses of all sizes to tap into Fandom's deep library of first-party data and reach the site's targeted audience of over 315 million gaming, streaming, and TV and film fans, with premium ad placements across 250,000 moderated fan communities, without the need to speak to a salesperson.
Using Fandomatic, advertisers can build their ads, set their own campaign budgets, monitor results, and adjust content in real-time, all from an easy-to-use, online platform. Fandomatic utilises rich, first-party data and insights from within the gaming and entertainment sectors which provides true contextual data within the entertainment space, something most ​​other programmatic data sources do not.
The solution enables Fandom to establish a direct line with its advertisers, offering all businesses, from small to medium-sized businesses all the way up to giant corporations, an automated platform that enhances accessibility, allowing them to reach gaming, streaming, and film fans at scale with precise targeting.
The worldwide games industry alone is worth more than USD$178bn (£131.5bn) as of 2021. As a result, Fandom's advertisers are in a unique position to utilise the site's new self-serve capabilities to reach its growing audience and benefit from the time and cost-saving benefits it offers businesses of all sizes.
"There is huge market demand from advertisers to reach entertainment and gaming audiences, and Fandom provides partners with unmatched value, precise audience targeting and successful performance metrics - all of which drive high demand for advertising opportunities on our platform," said Ken Shapiro, Chief Revenue Officer at Fandom. "Fandomatic allows new partners to unlock our premium ad inventory, rounding out opportunities for advertisers of all sizes to interact with our audiences." 
"We are extremely excited to be partnering with Fandom on this exciting new project" comments Peo Persson, co-founder and EVP sales of DanAds. "It's a very exciting time in the world of advertising and Fandom's adoption of self-serve technology is opening up so many doors for advertisers looking to get in front of the site's targeted audience of dedicated gaming and entertainment fans. We look forward to seeing what the next chapter brings for Fandom, its loyal patrons and its advertising partners."
DanAds has also recently partnered with global web innovator, Opera, as well as Washington Post and Roku to launch their respective self-serve advertising platforms.

DanAds
DanAds is the leading provider of self-serve advertising technology, connecting ad sellers (publishers) directly with advertisers of any size through a fully automated ad sales platform. DanAds provides publishers with their own branded platform, all...
Powered by PressBox
ContextualFirst-Party DataGamingProduct Launch