DPC Send off Draft Decision Against Facebook; Kixeye Sellers to sue Stillfront Group
by Zara Briggs on 14th Oct 2021 in News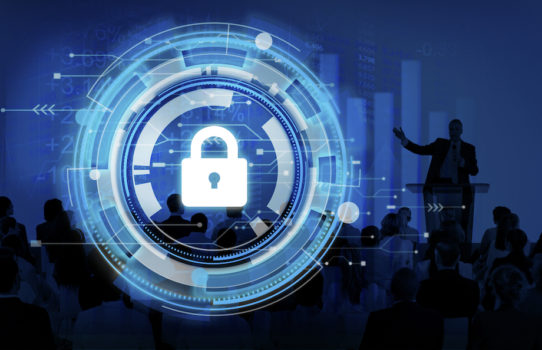 In today's ExchangeWire news digest: The Irish DPC have sent off their draft decision against Facebook; Kixeye sellers have filed a USD$30m (£21.9m) lawsuit against Stillfront Group; and Twitter announce a reconstruction ahead of performance ad growth.
DPC draft Facebook a fine between €28m (£23.7m) and €36m (£30.5m)
The Irish Data Protection Commission (DPC) have sent off their draft decision to the other data protection authorities across Europe, on the accusation that Facebook have violated the GDPR. The draft proposes a feeble fine of between €28m (£23.7m) and €36m (£30.5m), and based on their second quarter earnings of USD$29bn (£21.1bn), the tech giant could make that back in just two hours.
Non-profit organisation, noyb, published the relevant documents which suggest that the entity should've been more transparent on the use of customer data, but allows them to process the agreement in a "contract". This decision undermines the GDPR requirements for "consent". Max Schrems, a privacy activist, comments, "it is painfully obvious that Facebook simply tries to bypass the clear rules of the GDPR by relabelling the agreement on data use as a contract. If this would be accepted, any company could just write the processing of data into a contract and thereby legitimise any use of customer data without consent. This is absolutely against the intentions of the GDPR, that explicitly prohibits to hide consent agreements in terms and conditions." Schrems and noyb also accused Facebook of meeting with the DPC back in 2018 to create a way to avoid certain GDPR regulations. 
Although this may seem like an anticlimactic end to an ongoing lawsuit, other data protection authorities (DPAs) across Europe can submit complaints, halting Zuckerberg's premature celebrations. Effectively the European Data Protection Board (EDPB) can act on these complaints and overrule the decision, something they have executed in the past. Last month, the DPC initially proposed a €50m (£42.3m) fine against WhatsApp who failed to be transparent about sharing data with their parent company. This proposal was eventually overruled by the EDPB who increased the fine significantly to €225m (£190.4m). Due to the initial filing, Schrems accused the DPC of being "extremely dysfunctional."
Focusing on the future of this proposal, Schrems underlines, "our hope lies with the other European authorities. If they do not take action, companies can simply move consent into terms and thereby bypass the GDPR for good."
Kixeye sellers file lawsuit against Stillfront Group

Former shareholders of video game developer, Kixeye, have filed a lawsuit over USD$30m (£21.9m) against Stillfront Group, claiming that the Sweden-based company deliberately breached the acquisition agreement, that Kixeye could be paid a bonus if they reached a certain milestone. The sellers of the Canadian video game platform have alleged that Stillfront Group manipulated their pre-merger expenses, which has made the earnout target unobtainable. 
Stillfront Group's acquisition of Kixeye took place in 2019 for USD$90m (£65.6m). Within their contract, it states that the Kixeye sellers were entitled to a cash earnout, up to USD$30m (£21.9m), reliant on whether earnings before interest, taxes, depreciation, and amortization (EBITDA) levels for the 2019 financial year were achieved. In the press release announcing the acquisition, Stillfront Group described Kixeye as a perfect fit, "broadening our portfolio of studios and games with characteristics that drive long term gamer relations."
Fortis Advisors, a seller representative of Kixeye's shareholders, filed the lawsuit in Delaware's Chancery Court on the 13th October, accusing Stillfront Group of deliberately evading the earnout payment. The company have yet to comment.
Clarification 16:30 (BST): We have updated to article to clarify that the lawsuit has been filed by former shareholders of Kixeye, as opposed to the Kixeye entity itself. We apologise for any confusion caused.
Twitter announce new ad features alongside an algorithm reconstruction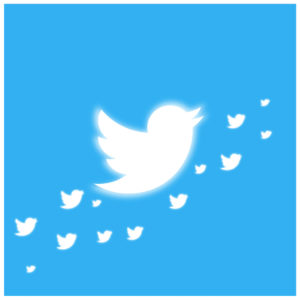 Twitter are taking a big step towards launching e-commerce attributes in the future, announcing that they are introducing new ad features and reconstructing the algorithm deciding which ads users can see. Their efforts to grow their performance advertising business could consequently help the American platform reach their goal of doubling annual revenue by 2023.
Looking into the future, Twitter are hoping to allow brands to start selling products through their service as "performance ads are a very large opportunity," group product manager, Kamara Benjamin, commented. The first step on the roadmap is to improve the relevance of ads that users see, which will inevitably increase the chance of them clicking the ad. The social media entity also revamped their algorithms, showing ads to a larger audience at the beginning of a campaign. This change allowed the company to determine user engagement more precisely. "Ultimately, this is going to lead to people installing apps, visiting websites and finding products that meet their needs," Benjamin added.
Also in the news:
- InMobi Signs Definitive Agreement to Acquire Appsumer Analytics and Insights Platform to Power Performance Marketers Around the Globe
- Advertisers Aware Of Video Gaming as a Media Channel – But Unsure How to Unlock it
- Anzu Launches New Roblox Offering, Helping Advertisers Communicate with the Elusive Gen Z Via In-Game Ads
- Zefr and NewsGuard Partner to Help Advertisers Reduce News Category Blocking, Expanding Reach on Trusted News Content in Video
FacebookLegalPerformanceTransparencyTwitter