Making Your Data Work: Marketing in the Growing Commerce Media Space
by Mathew Broughton on 1st Nov 2021 in News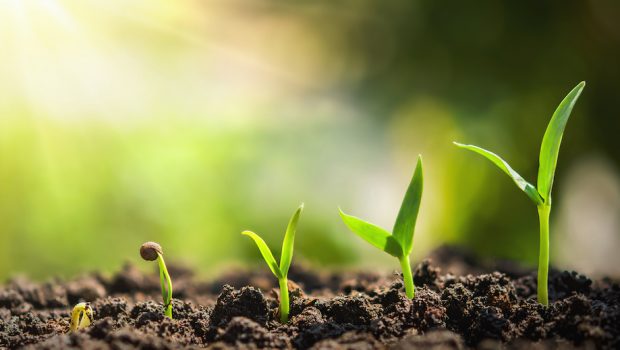 In association with PubMatic.
In this article written exclusively for ExchangeWire, Babs Kehinde, senior director, publisher development at PubMatic, discusses how advertisers, retailers, and consumers, can benefit from future developments within the commerce media space, amid its rampant growth in the ad tech industry.
The sleeping giant of the ad tech industry - commerce media - is awakening. Amazon has proved the business model works, the pandemic has accelerated the growth of online retail, and in-store advertising budgets are shifting to digital. IRI predicts that consumers will continue to shop online rather than in-store when the COVID 19 pandemic has ceased. This means that brands have to think of this pivot to digital first as a long-term, strategic move as opposed to a fleeting, uncontrollable trend.
Building direct relationships with consumers
In order to run more effective commerce media campaigns, advertisers need first-party customer data, which, unlike retailers, they typically don't have in abundance. In order to do this, advertisers have leveraged digital media to drive consumers directly to their own online properties and create innovative commerce solutions.
One great example of this is Heinz to Home which offers consumers the chance to buy Heinz products in pre-selected bundles or build their own bundles. Furthermore, consumers have the opportunity to personalise products, and subscribe to regular deliveries of their favourite products which provides consumers with a unique experience that cannot be replicated in-store thus giving them a reason to keep coming back. This move has enabled Heinz to gather first-party consumer data and translate this into insights that can be used for digital marketing to grow their online customer base.
While it's undeniable that the direct-to-consumer route provides brands with more control and an additional revenue stream there is a challenge. The cost of fulfilment is greater compared to selling through retailers and the market is smaller. This makes it vital to give consumers the choice to buy when and where they want to maintain the performance of other channels.
Building data partnerships
In contrast to advertisers, large retailers like Carrefour and Tesco have built up vast amounts of high-value consumer data through loyalty card programmes and logged in shopping. Processing, analysing, and segmenting for online activations requires complex tools and expertise. For advertisers it is simply not economically viable to replicate this set up, which is why data partnerships are so popular.
Exchanging retail-owned SKU level, lower funnel, and point of sale data for first-party brand-owned consumer data benefits both parties with the insights needed to scale. Given that consumers will shop when and where they want, this strategy poses no risk to either party and provides consumers with the ultimate in choice and convenience driving high levels of loyalty for both parties.
24/7 shoppability
Consumers will shop when they want, where they want. Just because they're online, doesn't mean they're spending so it's important to make your brand shoppable everywhere, make your products inspire consumers, and make the path to purchase as easy as possible.
E-commerce is highly locally nuanced, for example: stock levels, pricing, availability of delivery, all of which impact consumers' preferred path to purchase on a daily, if not hourly, basis. Then there are other local factors to consider such as weather, day of week, time of day, and purchase habits, all of which also have an impact on where, when, and how consumers shop.
Brands need to overlay all these factors and create distinctive assets to capture the imagination of the customers, reach them with sequential messaging, and provide them with a route to their preferred purchase destination. One of the simplest, most effective ways to do this is through using QR codes in creative. These simple squares which have somewhat lacked in purpose and popularity recently enable brands to offer consumers an experience beyond clicking through to a single landing page. QR codes can be configured so that when a consumer scans the code they are presented with a variety of next steps, for example: find out more, add to basket, shop for the product at their preferred store - the options are vast.
Best practices
Advertisers looking to get into commerce media first need to define what it means and delivers, and how this aligns to wider business goals. The next step is to assess and measure how this route to market contributes to revenue, contrasting this with other routes to market, and prioritising budget and resources accordingly.
It is wise to start off with a small number of bigger initiatives rather than lots of small ones. Test, learn, get them right, and then scale in a way that takes the whole organisation with you. Develop agile and cross-functional teams, prove the business case, then ramp up activity.
In the short term advertisers will need to learn to be comfortable with proxy metrics to measure performance – analysing return-on-investment calculations will take time. In order to make these new initiatives successful, be ambitious, aspire to trade with retail partners, build supplier relationships, share data, and above all remove legacy ways of working that create barriers to success.
The ad tech industry is at the start of its commerce media journey and we look forward to the leaps ahead. The influx of retail data should drive more precise targeting; consumer engagement patterns with new ad formats and paths to purchase should drive better understanding and optimisation; and measurement should become more sophisticated. This can result in a net positive outcome for all the players in the chain and ultimately one of the greatest beneficiaries will be "us"- the consumers.
---
ATS London 2021 will take place on 3rd-4th November at Lee Valley VeloPark. Tickets and further details are available via the ATS London 2021 events hub.
Ad TechCampaignecommerceFirst-Party Data