Robinhood Battle with Hacker; BuzzAR Joins Meta
by Zara Briggs on 9th Nov 2021 in News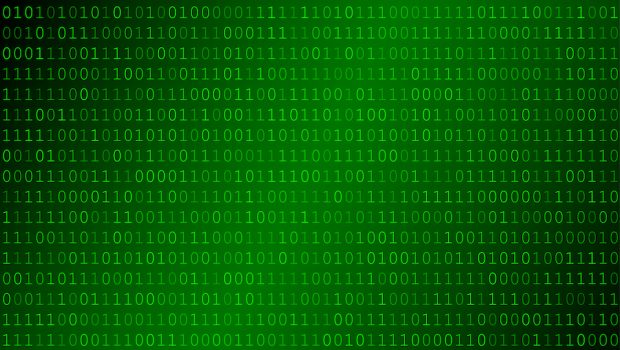 In today's ExchangeWire news digest: Robinhood battle with hacker amid a data breach; BuzzAR have acquired The Cooking Game VR; and H2O.ai raise USD$100m in a Series E funding round.
Robinhood face a data breach
American financial services company, Robinhood Markets Inc., announced on Monday (8 November) that an intruder had gained access to their systems and acquired millions of users' personal information. Email addresses of around five million users, and full names of another two million were exposed, as well as additional information of approximately 310 users, including name, date of birth, and zip code according to a blog post from Robinhood. Around 10 customers had more extensive account details revealed.
Robinhood subsequently addressed the hack, failing to ensure full confidence that users' information is safe. They commented, "we believe that no Social Security numbers, bank account numbers, or debit card numbers were exposed and that there has been no financial loss to any customers as a result of the incident." According to reports, the unauthorised party demanded a payment, forcing the commission-free investing platform to contact law enforcement. The investigation into the breach is still underway.
Caleb Sima, Chief Security Officer for Robinhood, commented, "as a safety first company, we owe it to our customers to be transparent and act with integrity." He adds, "following a diligent review, putting the entire Robinhood community on notice of this incident now is the right thing to do."
BuzzAR joins Meta in metaverse journey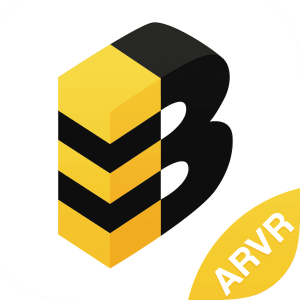 Recognition tech company, BuzzAR, have acquired a Facebook (Meta) Oculus Spotlight virtual reality simulation game, The Cooking Game VR. This move enhances their relationship with Meta to develop the creation of a metaverse ecosystem, stating that they "believe that the metaverse does not belong to Facebook (or Meta)." The Cooking Game VR will retain its name, but the team will realign to assist BuzzAR with the co-creation of the online world.
BuzzAR was founded in 2018 as a location-based AR solutions for retail and commerce in Singapore. They have been working towards the development of the metaverse through their avatar engine, HappyToon App, "where Memes meet the Metaverse."
With this new relationship, BuzzAR hope to enhance the creation of the metaverse within the APAC region, as well as explore its position around the rest of the world.
Co-founder and CEO of BuzzAR, Bell Beh, commented on the acquisition, "we are excited to acquire the whole business asset from the Cooking Game VR team and team up in our mission to empower the world to create. One of our UGC platforms, HappyToon has seen lots of interest, UGCs from women, predominantly Gen Z. The Cooking Game VR serves the same target audience, i.e. women, gamers, creators, especially amongst the Gen Z." 
In further metaverse related news, Niantic, the creator of Pokémon Go, have launched Lightship, a global platform enabling developers to realise their visions for the real-world metaverse. With this platform, "any public environment in the world can become a new experience where people explore, gather and connect."
H2O.ai raise USD$100m in Series E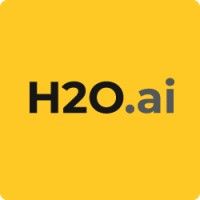 AI cloud platform, H2O.ai, have raised USD$100m (£73.6m) in a Series E round led by a strategic backer, the Commonwealth Bank of Australia (CBA). The startup are planning to use the investment, which now values them at USD$1.7bn (£1.3bn) post-money, to fuel their growth in the industry, and continue expanding their Hybrid Cloud Platform.
CBA have been a customer of the startup and are hoping to use the new partnership to develop new services. They are not the first customer to have led an investment round as a strategic backer. Goldman Sachs, an American multinational investment bank, led H2O.ai's Series D of USD$72.5m (£53.4m) in 2019, as well as participating in this recent round. Other investors of this round include Pivot Investment Partners, Crane Venture Partners and Celesta Capital.
Since 2010, artificial intelligence (AI) has developed immensely, with the machine-learning practice becoming embedded in our day-to-day existence. Last month (13-14 October) founder and CEO Sri Ambati outlined the growth of AI in organisations whilst speaking at a Global AI Summit. Ambati commented, "AI is going to take away a lot of the basic stuff like creating data from unstructured conversations such as these insightful meaning from just raw data collection to the next level of data curation, to then actually unlocking even more human potential is a true discovery and then kind of touched it a bit on drug discovery."
Also in the news:
- Xandr & Schibsted Partner on Audience Targeting in Cookieless Environments
- The Comprehensive Publisher Solution Relevant Yield Invests in Global Growth
- NapoleonCat Forms Strategic Partnership with RTB House Group
- Blue Billywig Accelerates Global Expansion with New Singapore Office
AcquisitionFacebookFundingPrivacy